Charlotte's Bold
Kitchen Renovation
100-year-old kitchen is transformed with help from the Wilsonart® collection of laminate and quartz materials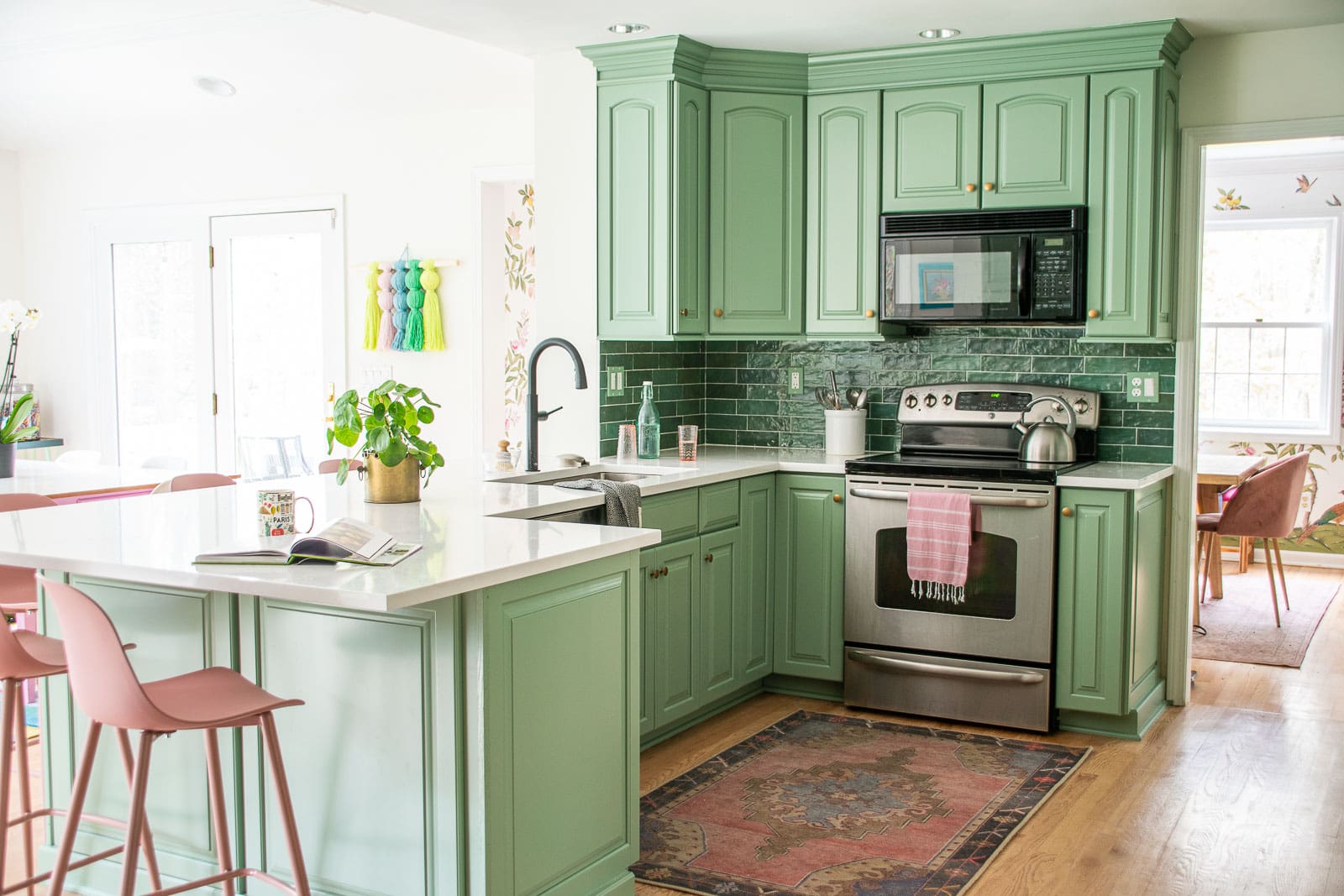 In 2020, Charlotte and her husband Matt moved their family of seven into a 100-year-old fixer upper. She was determined to update just about every aspect of the house, starting with the heart of the home - the kitchen.
Charlotte is an avid do-it-yourselfer. Her clever remodels and pennywise projects have earned her guest appearances on HGTV, Rachel Ray, Flea Market Flip, and other television broadcasts.
The transformation begins, one countertop at a time
The shape and color of the original kitchen's central countertop gave the kitchen a dated appearance. The darkly stained wood countertops lining the walls featured a ghostly array of foggy moisture rings and a rough, messy, and worn-out vibe. The author of Charlotte's House home-improvement blog was more than ready to roll up her sleeves and get to work.
For her side counters, Charlotte chose Wilsonart's scuff and scratch-resistant High Pressure Laminate (HPL) for its durability and unlimited possibilities. After thoroughly exploring the collection's trending designs, finish options, and edges, she settled on Black Alicante for its subtle white and black veining that elevates the space and adds texture.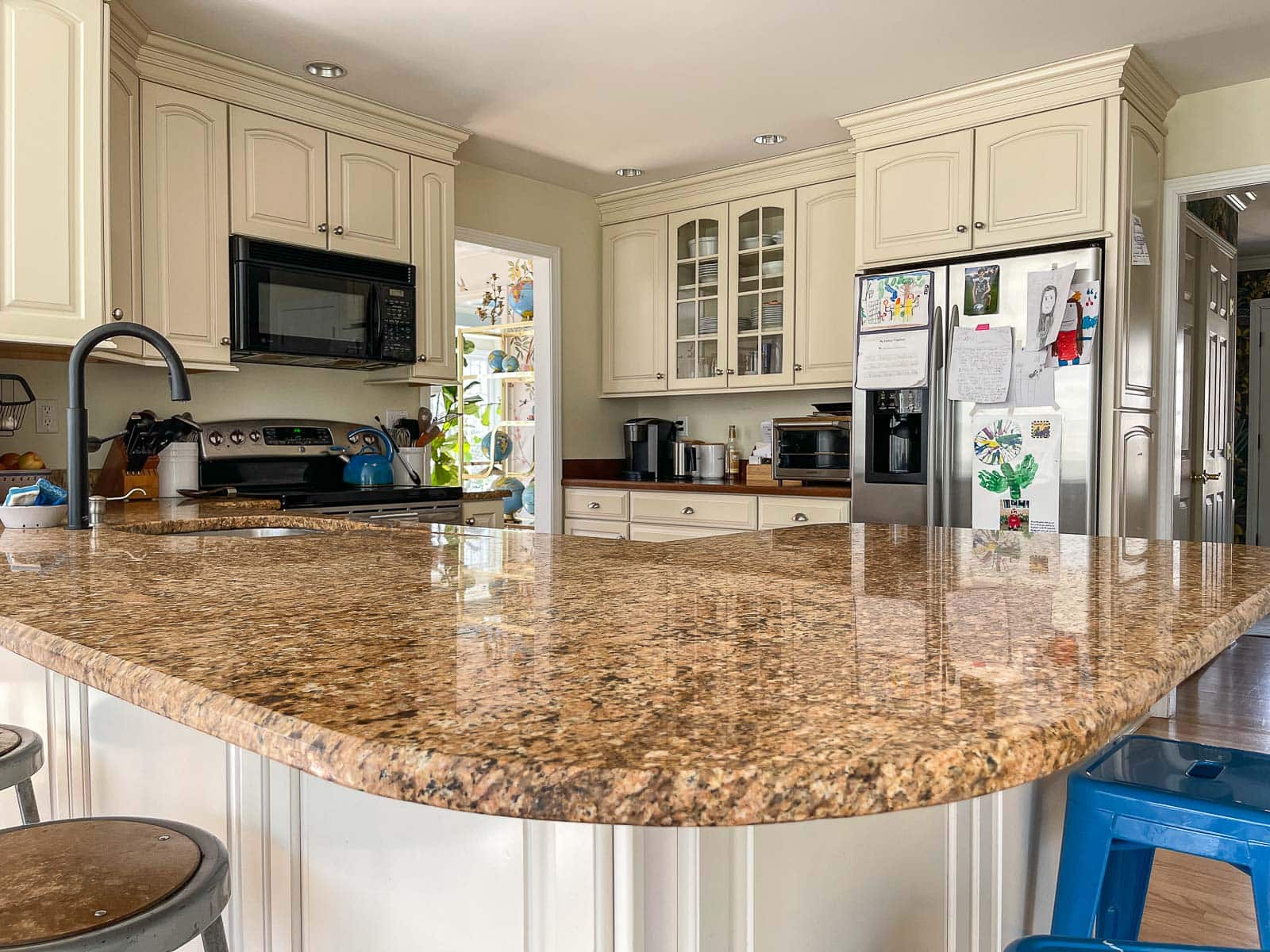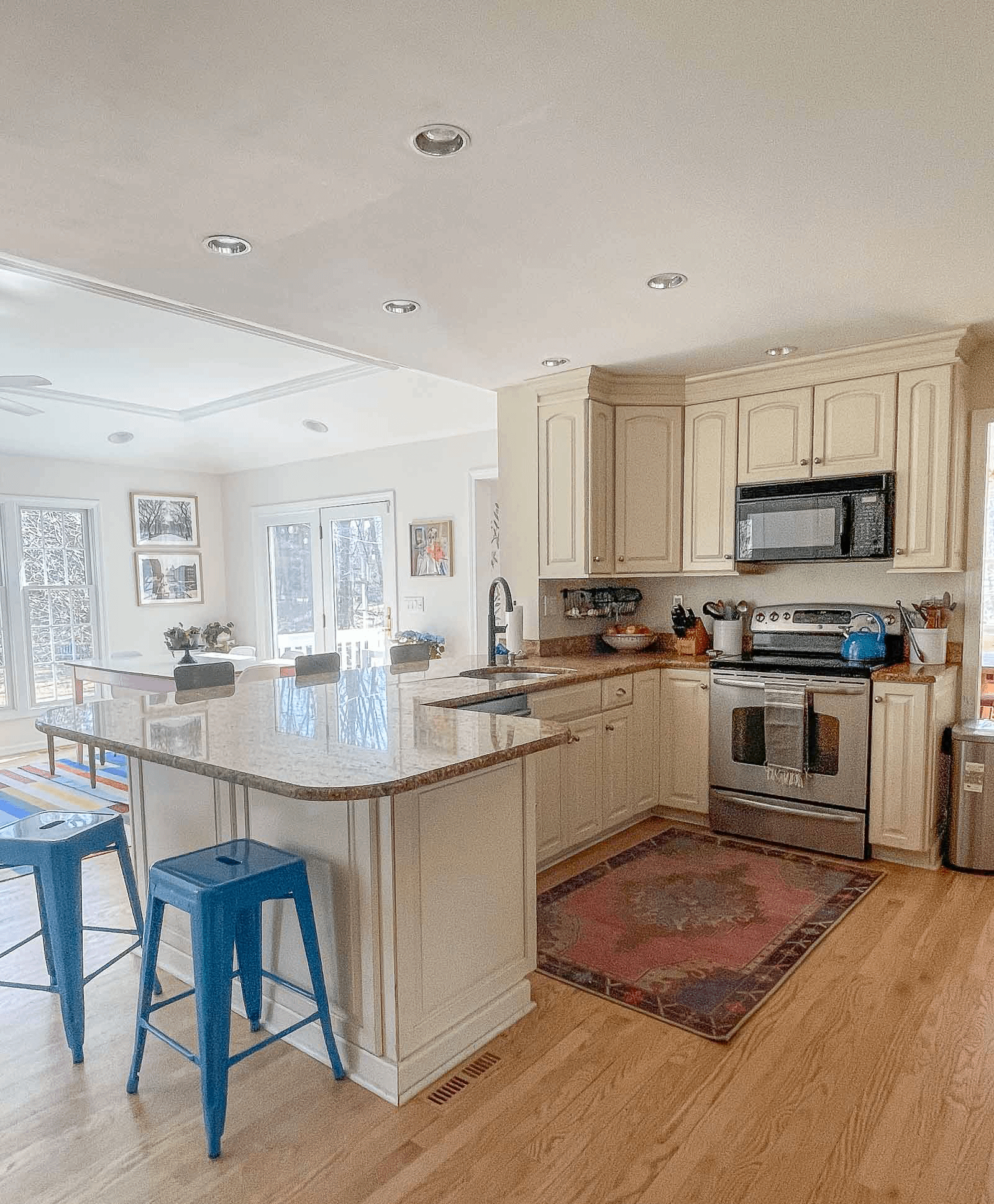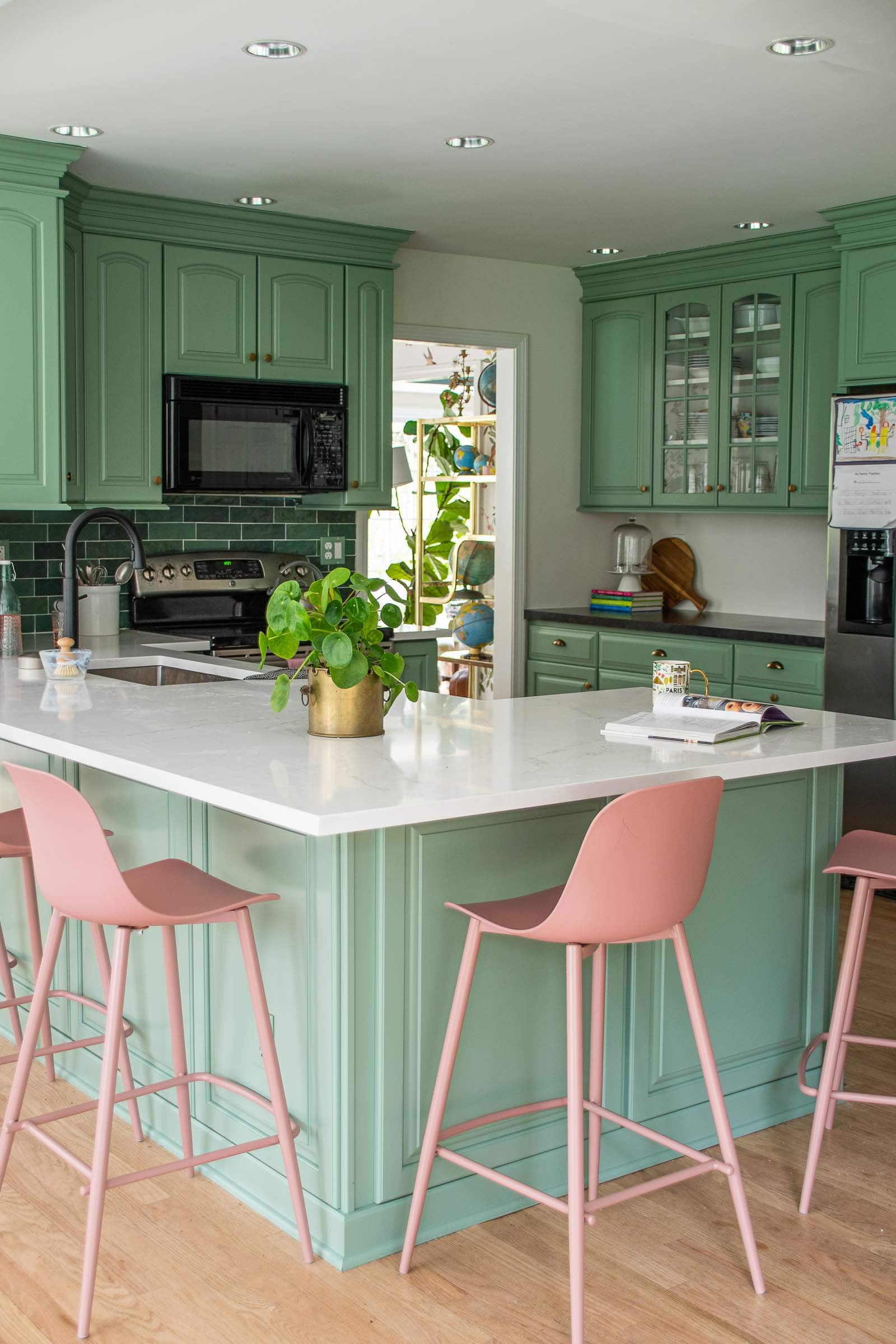 To complement a new under-mount sink in her center island, Charlotte went with Calacatta Serchio from Wilsonart's Calacatta Collection, a white, marble-looking quartz with wide, soft grey veins accented by slightly darker thin veins throughout. Scratch and stain-resistant, the non-porous, low-maintenance quartz is durable and easy to clean, perfect for a busy home.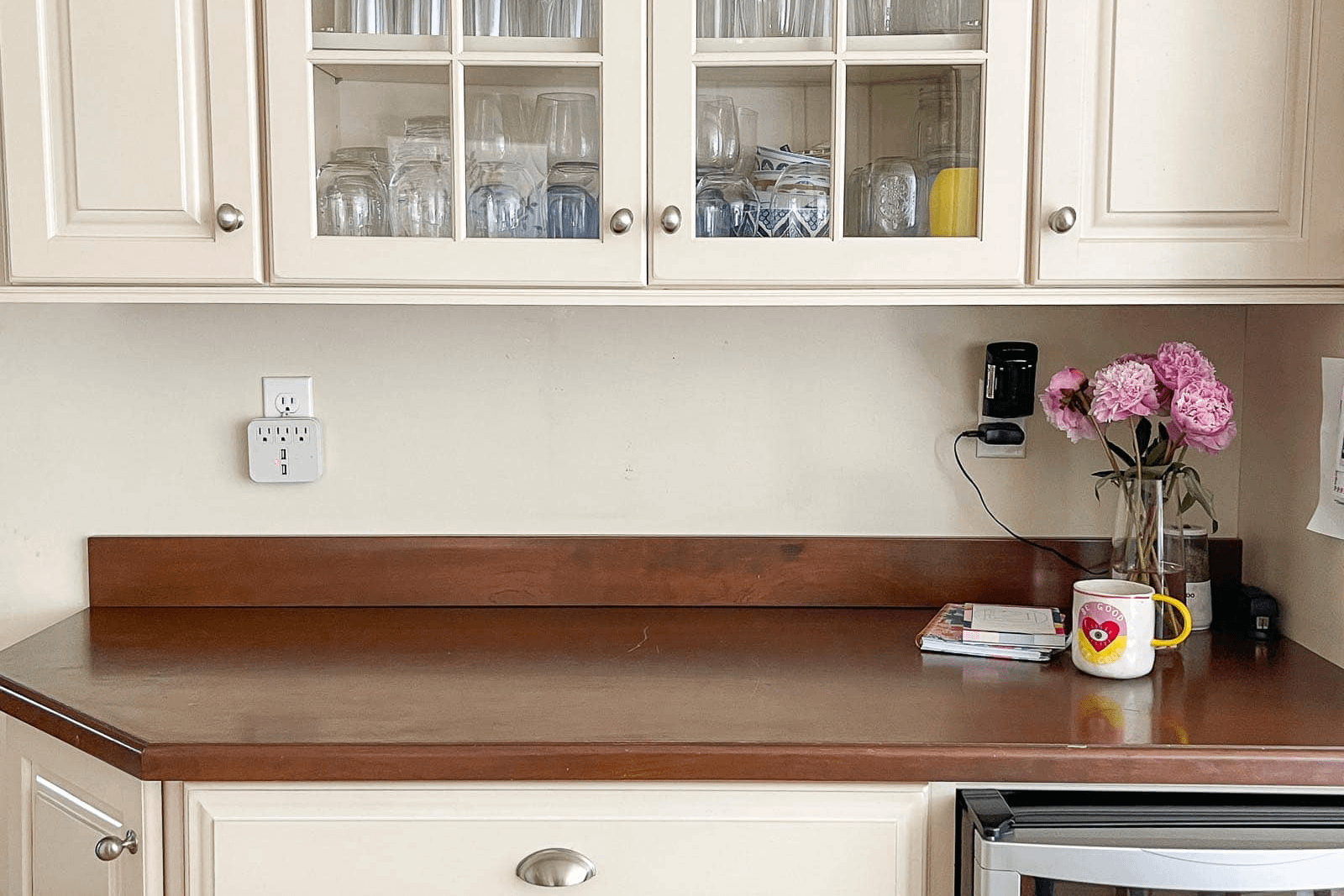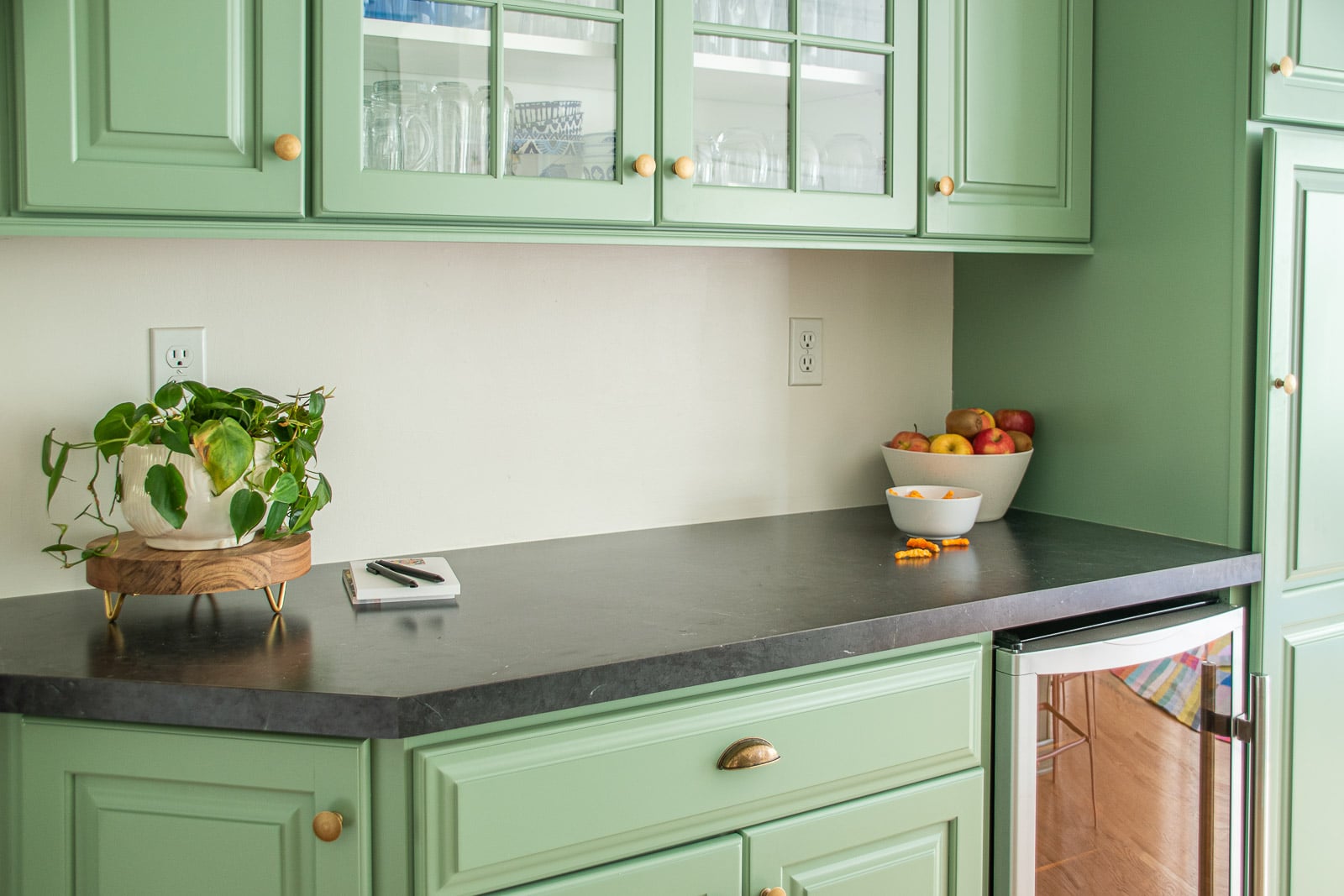 One thing leads to... an entire kitchen makeover
Although the countertops were the first step in her kitchen upgrade, she didn't stop there. While she was updating her countertops, Charlotte was inspired to install a new sink and faucet. That led her to put in a backsplash, update her flooring, and repaint her cabinets.
For the countertop profile, Charlotte chose a clean, contemporary, square-cut design. Her large new sink is suitable for her big family, and the stainless-steel finish of the sink and faucet match the appliances. She added a punch of bright green paint on her cabinets and coordinating dark green subway tiles on the backsplash. The warm wood flooring brings it all together with a cozy feel.
The co-host of the North South Makers DIY podcast turned that dark, dingy, and timeworn kitchen into a bright new space. The new kitchen is modern and inviting. Plus, it stands up to anything her boisterous family throws at it.
Watch Charlotte's Kitchen Makeover on TikTok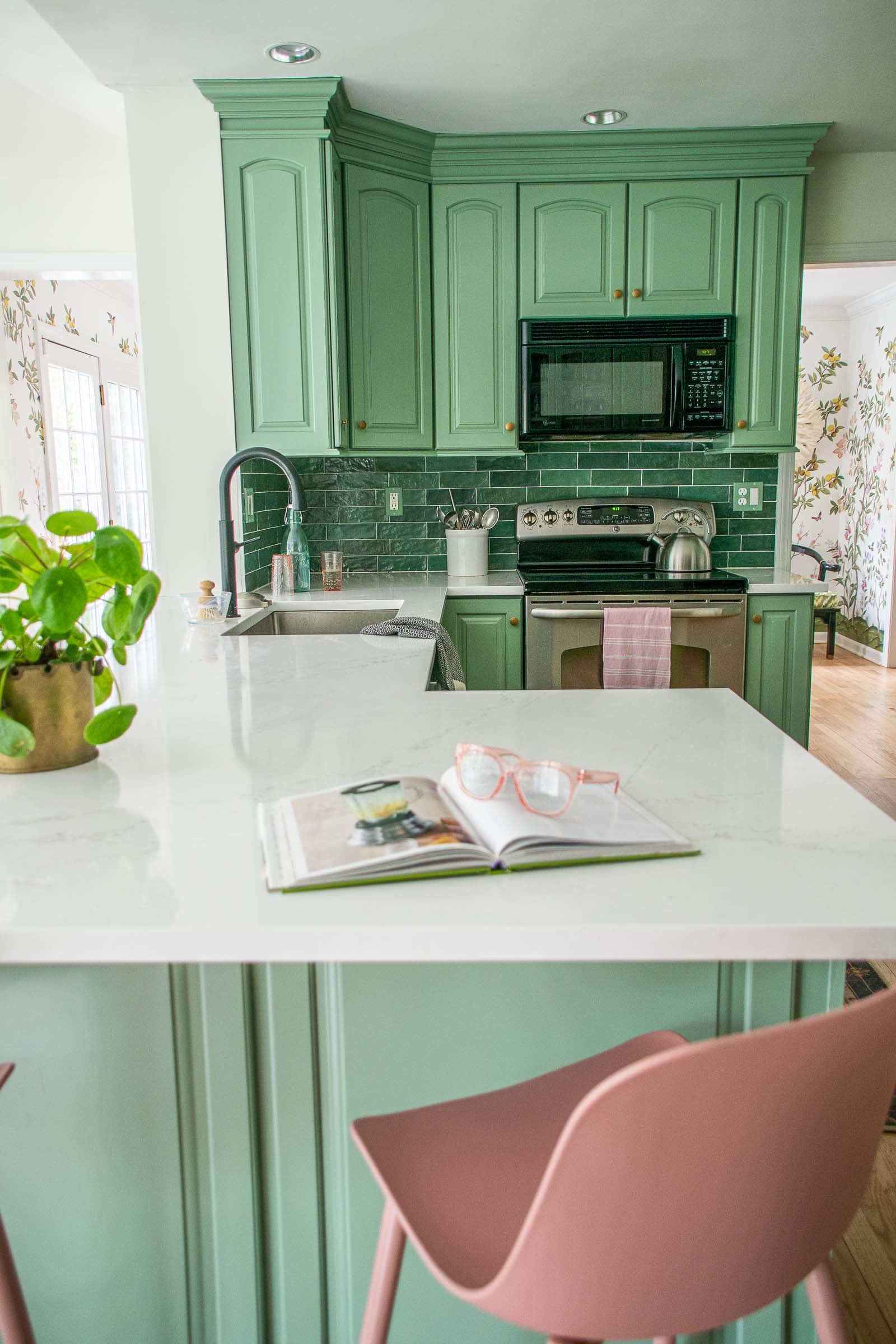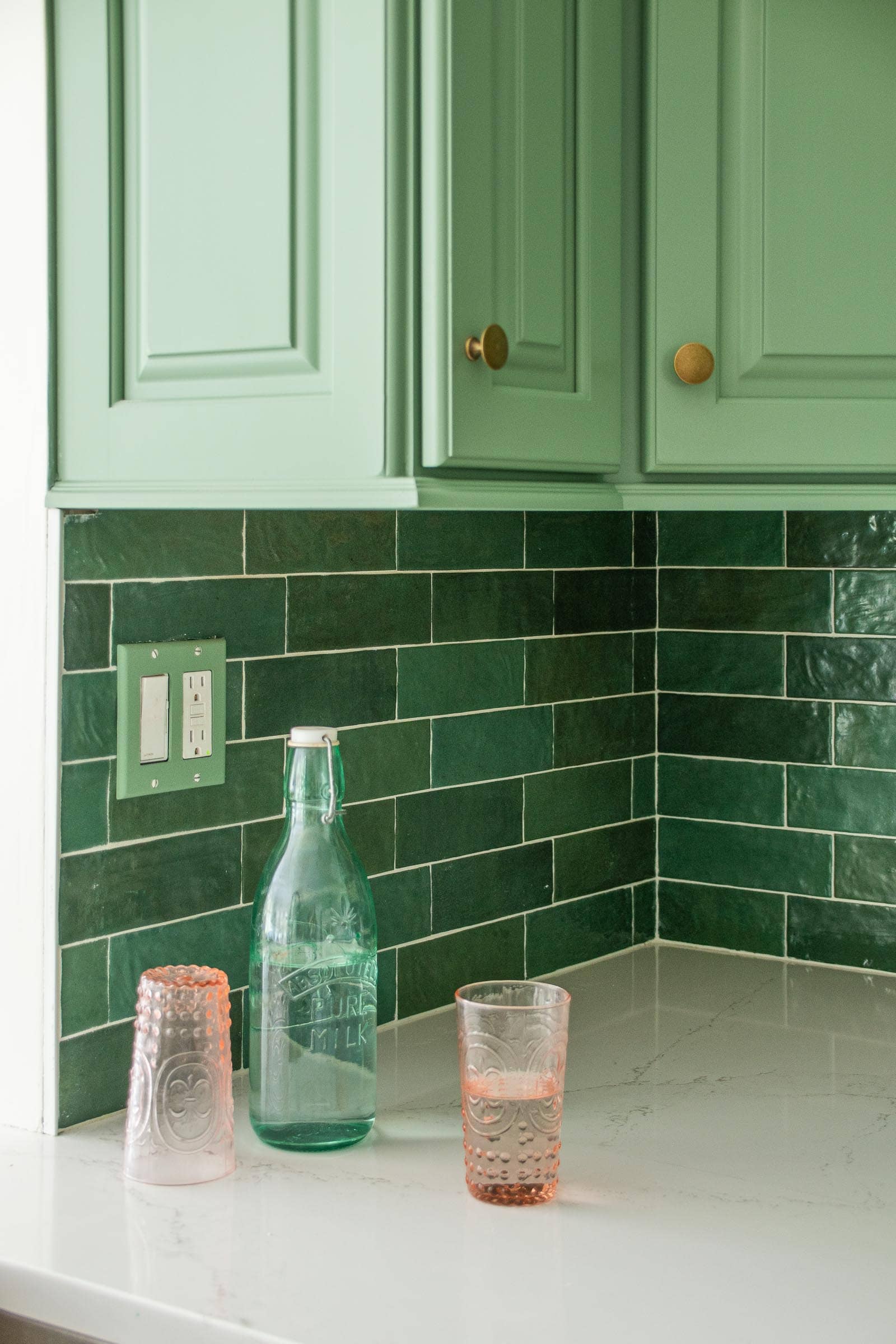 Inspire every look and style with Wilsonart's vast portfolio of countertop products.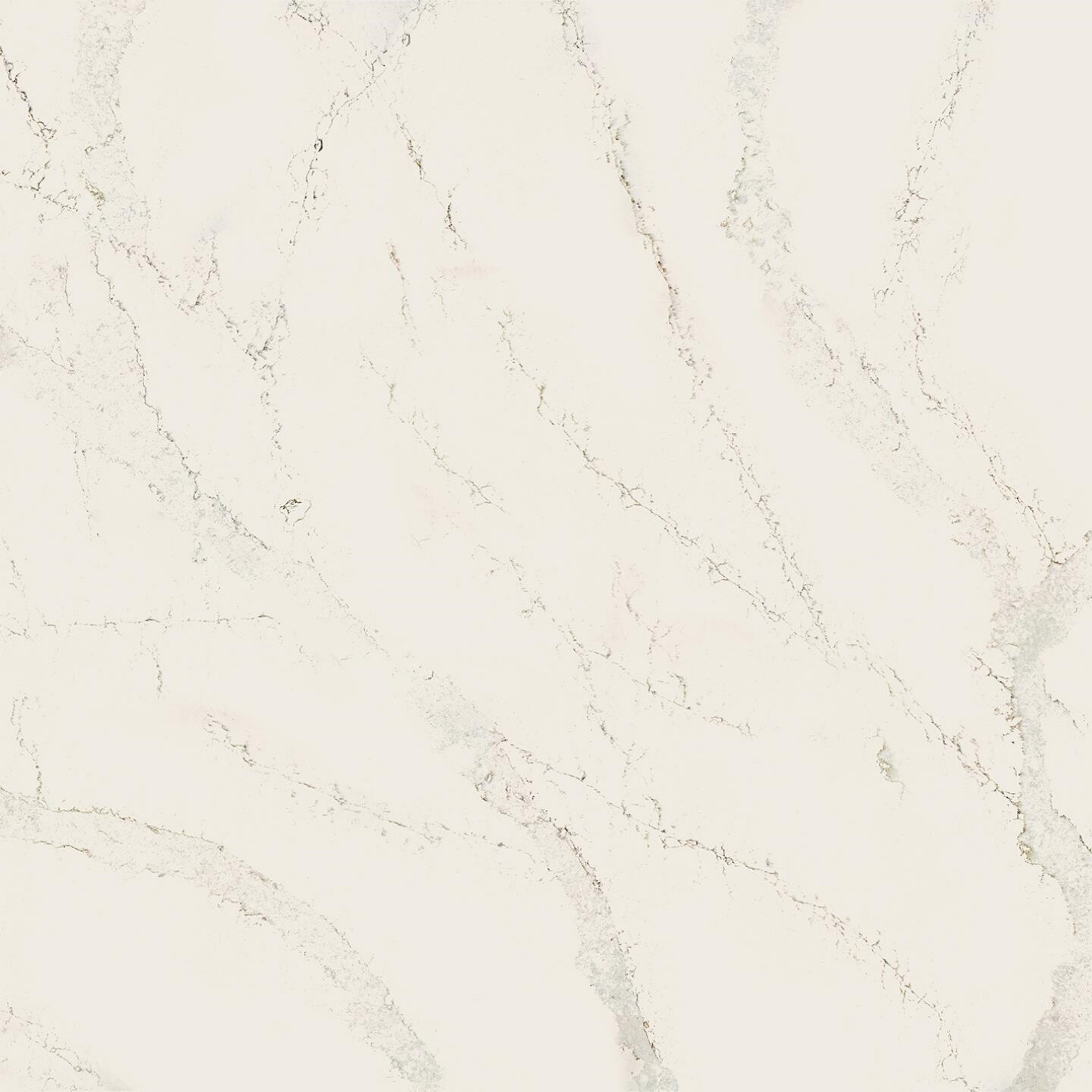 WILSONART® QUARTZ
Calacatta Serchio.
Q4059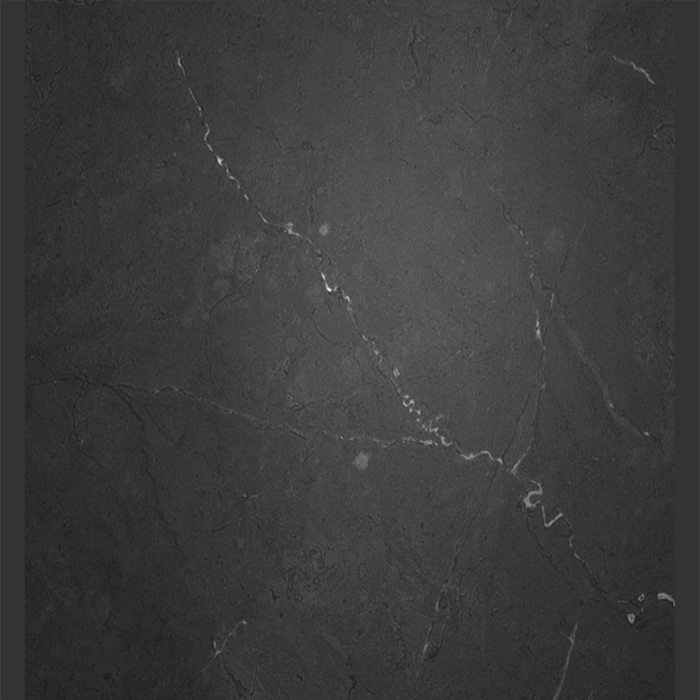 HIGH PRESSURE LAMINATE
Black Alicante
4926K-07