Grow Office
Project Feature
Grow office design inspires creativity and collaboration with Wilsonart® surfaces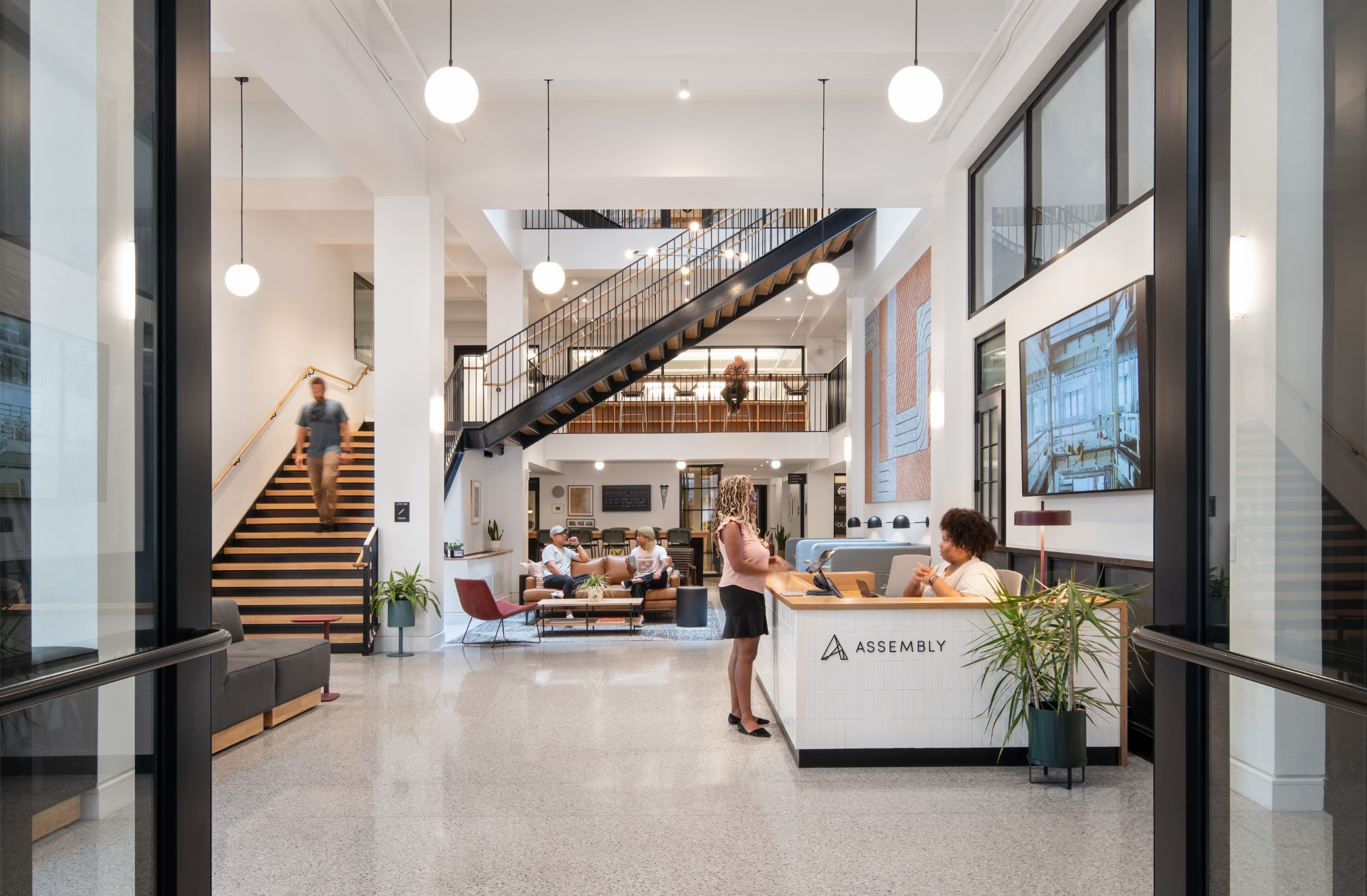 Grow, a Norfolk, VA-based digital agency that creates experiences for some of the world's most beloved brands, recently invested in a 100,000 sq. ft. shared campus called Assembly, where they would be a tenant alongside other technology, engineering, and creative companies.
Comprised of a close-knit group of more than 50 creatives, technologists, and strategists, the Grow team desired a welcoming space to serve as a center point of company culture where they could collaborate and create category-defining work for clients including Google, Adidas, and Spotify.
To realize their vision, Grow brought on interior design experts Christina Kern and Rachel Howlett from Richmond-based Campfire & Co. The duo set out to create a bright and comfortable environment that balances form and function with both modern and classic details.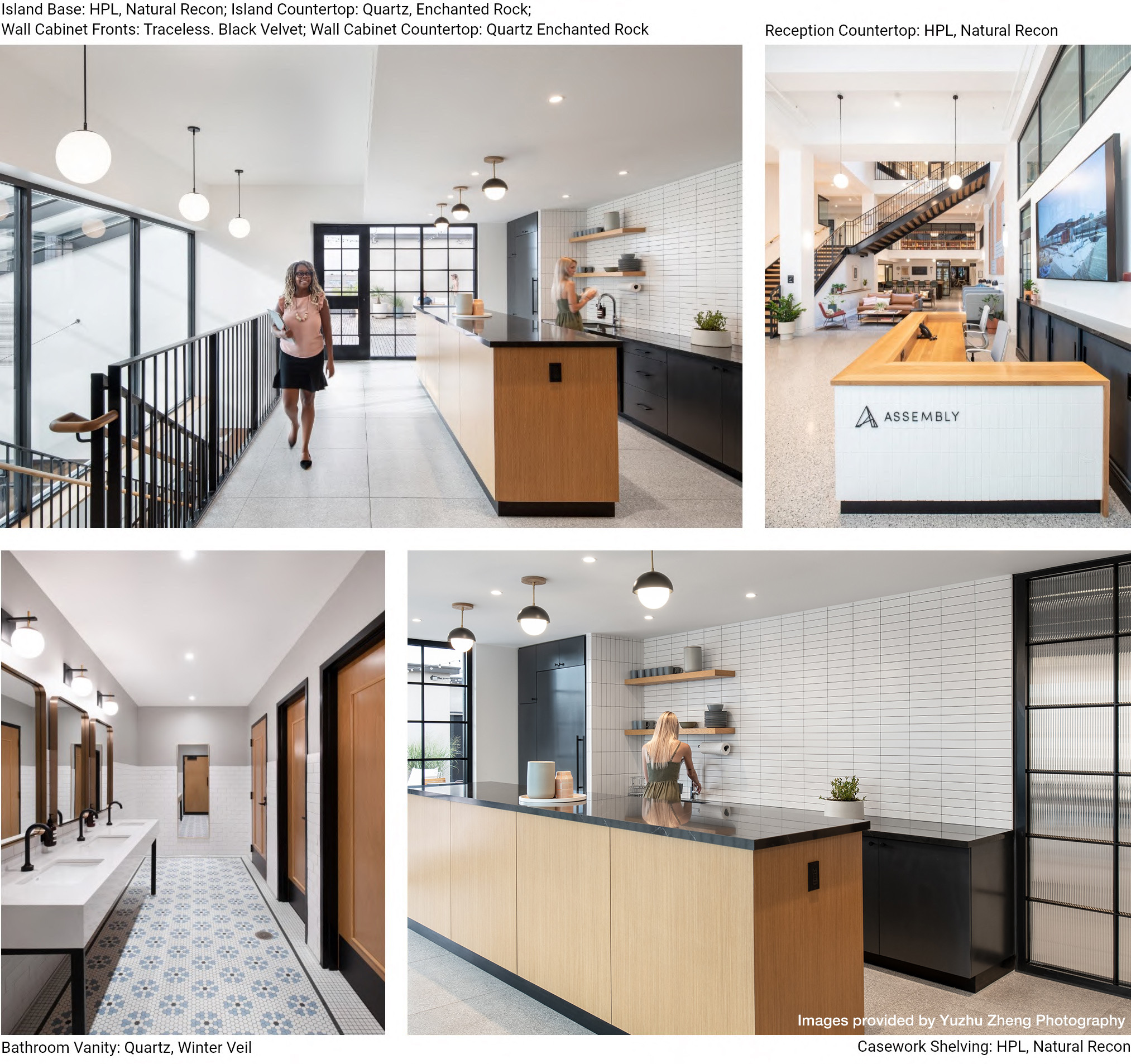 Beauty meets practicality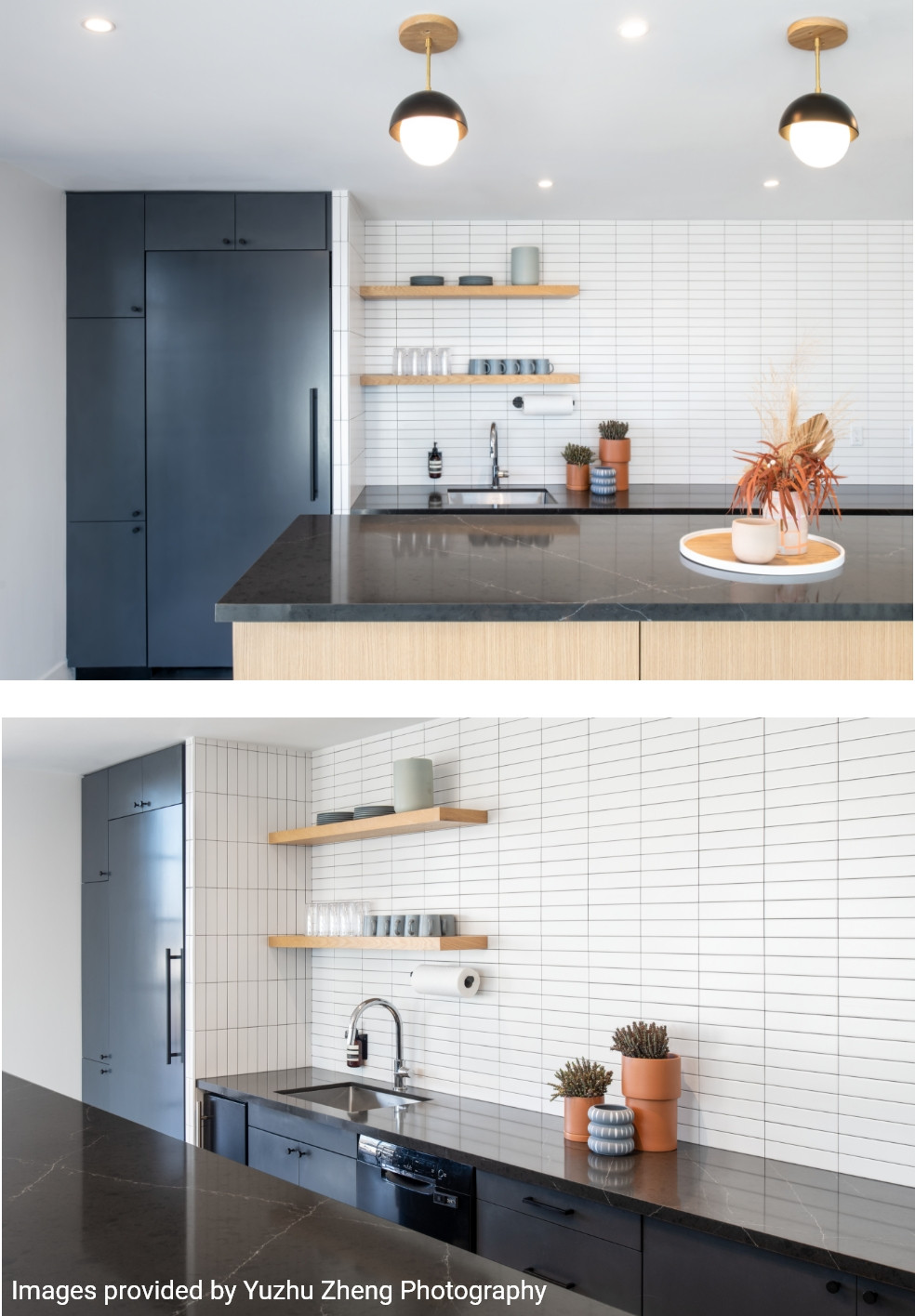 To achieve the look, the designers turned to Wilsonart® to find the right surfaces that would meet key project requirements of style and performance. Wilsonart® HPL, Quartz, and Traceless™ were ideal choices to lay the foundation for warm and modern design with unmatched durability.
"For Grow's new office, durability, quality, and believability were key," said Christina Kern, co-founder of Campfire & Co., explaining how her team decided on the right Wilsonart® Surfaces for the space. "We love the super matte finish of Traceless™ Black Velvet and its ability to reduce fingerprints. For the break room island, we selected HPL Natural Recon for its grain and hue of authentic wood, and we combined that with the natural stone look of Enchanted Rock Quartz, which worked well with the other finishes in the space."
Across the office, muted colors in moss green, navy, and terracotta complement a foundation of black, white, and wood tones. Low sheen finishes like leather, tweed, wool, and tile pair with minimal patterns to create a thoughtful representation of Grow's humanistic brand and subtle but purposeful design approach.
Top Image – Island Base: HPL, Natural Recon; Island Countertop: Quartz, Enchanted Rock; Wall Cabinet Fronts: Traceless, Black Velvet;
Wall Cabinet Countertop: Quartz, Enchanted Rock
Above Image – Island Countertop: Quartz, Enchanted Rock; Wall Cabinet Fronts: Traceless, Black Velvet; Wall Cabinet Countertop: Quartz, Enchanted Rock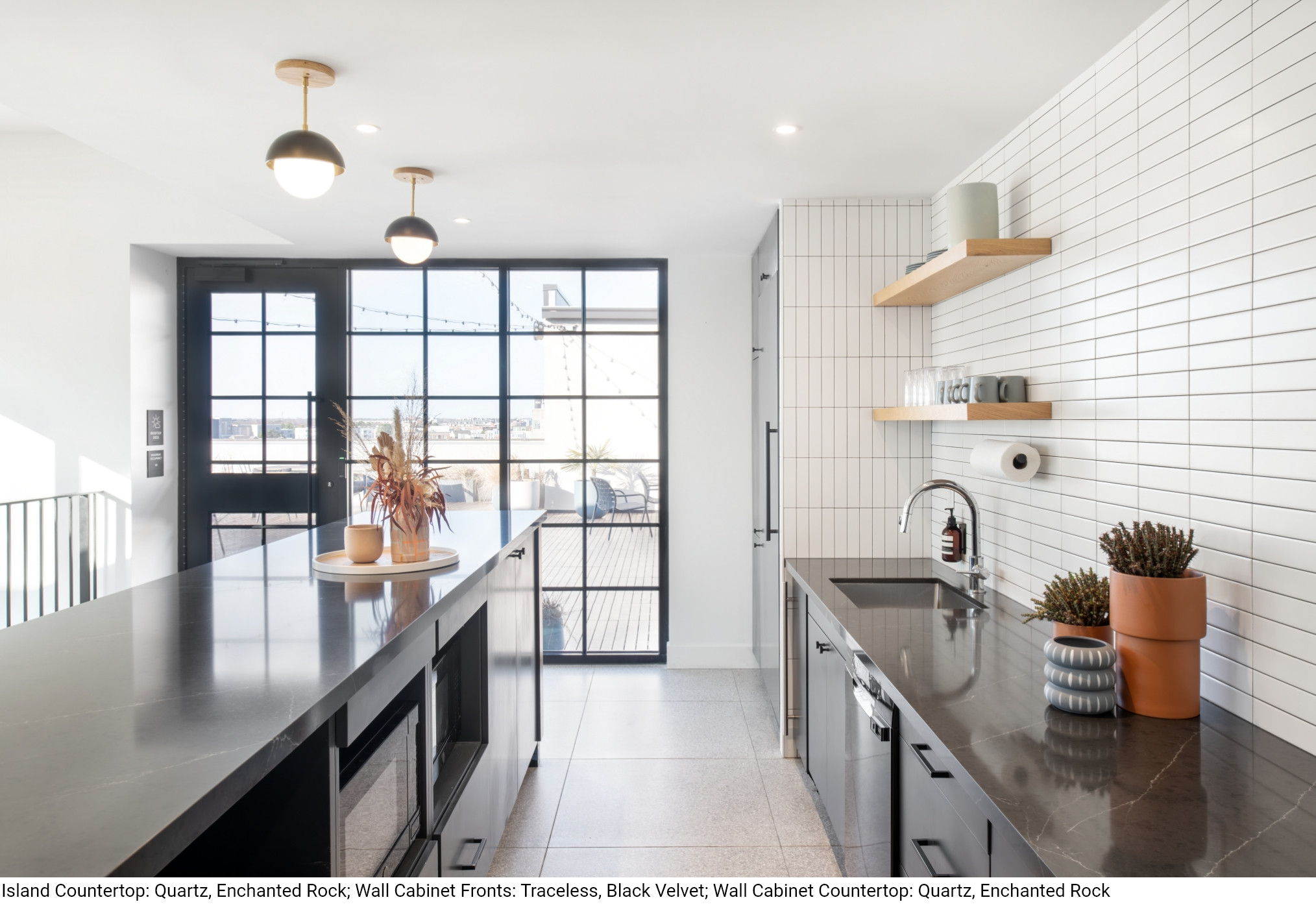 The unique fingerprint-resistant technology of Wilsonart® Traceless™ is an ideal material choice to eliminate smears, smudges, and streaks in high traffic zones like the reception area, dining spaces, and work rooms. Soft colors, minimal patterns, and relaxed furniture combine to create a casual environment.
The finished space is airy, simple, creative, and inspiring. Every detail is intentional and functional, as well as comfortable and inviting for the Grow team to continue producing award-winning work for years to come.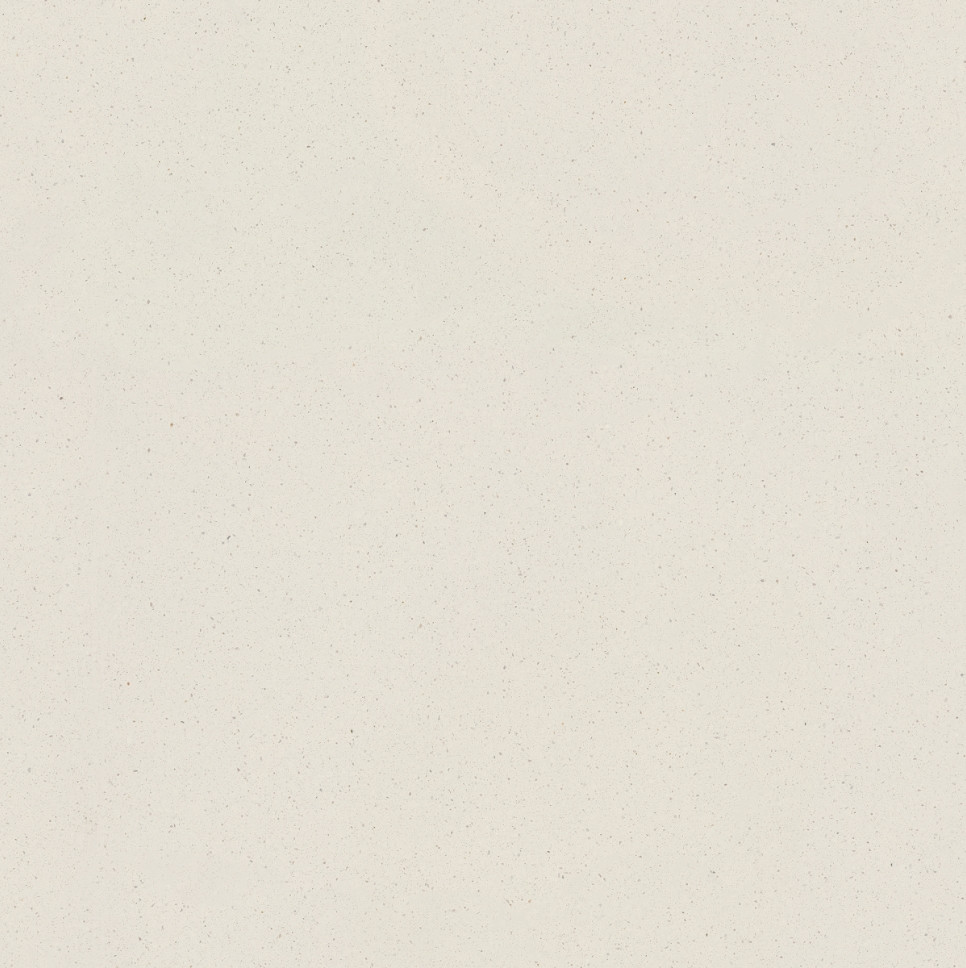 WILSONART® QUARTZ
Winter's Veil.
Q2008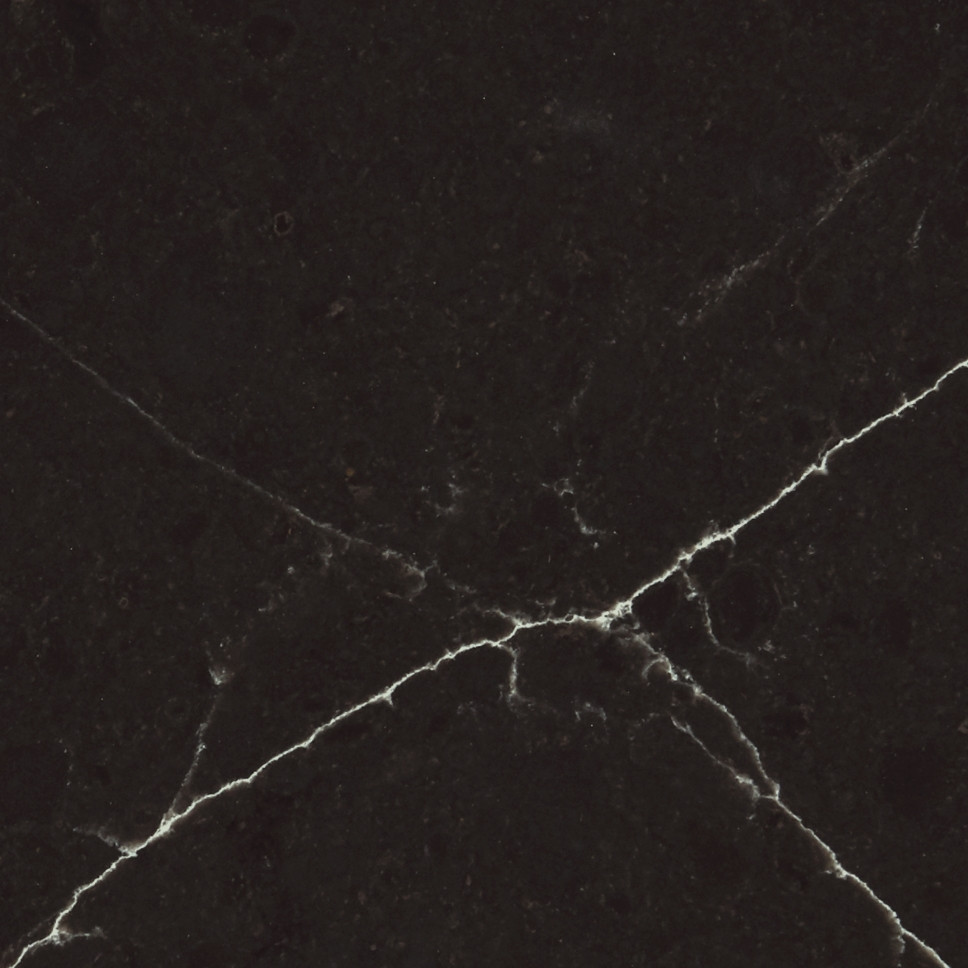 WILSONART® QUARTZ
Enchanted Rock.
Q4041