WILSONART®FABRICATION
Your Expertise. Our Support.
At Wilsonart, we see fabricators as trusted partners who rely on our surfaces every day. That partnership is supported by our commitment to quality materials, exceptional service, and on-time reliability. We are here to support you with the resources and service you need.
Visit Wilsonart at IWF 2022
The Wilsonart team will be at the International Woodworking Fair (IWF) in Atlanta from Tuesday, August 23rd, through Friday, August 26th. Visit booth C1904 to get a firsthand look at new commercial Wilsonart® HPL, Traceless™ Laminate, and TFL Interiors, and cabinet doors. 15 minute Fab-U sessions will be available with technical experts on hand to answer any questions. It's all happening at IWF.

QUALITY MATERIALS
We stand by exceptional
design, performance, and
cleanability.

EXCEPTIONAL SERVICE
Wilsonart representatives
have the experience and expertise to help you. We are a local resource for you and always here to help.

RELIABILITY
Short lead times, a focus on punctuality, and material availability help you remain
on schedule and prevent project complications.

TECHNICAL SUPPORT
Continuing education courses and detailed technical information help you better understand how to fabricate and work with the entire Wilsonart product lineup.
Wilsonart® makes it easy to place a material order. Track an order. View recent orders. And more. Just navigate our dedicated portal, log in to your account, or register today.
Faster ordering options

Real time inventory status look up

Invoices or single invoice

Track orders and order history

Highly responsive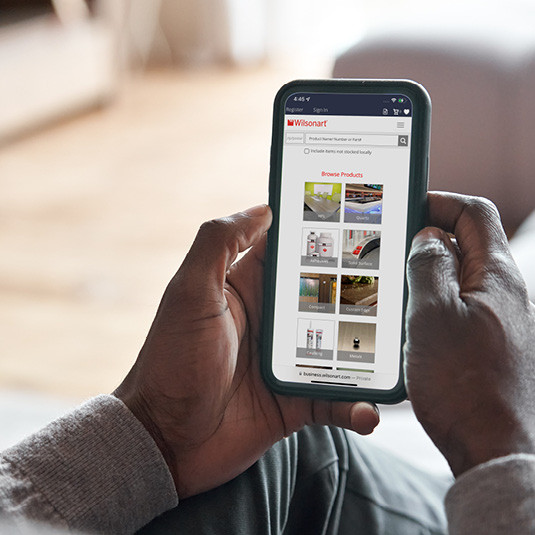 THE LATEST FROM WILSONART

Join Fab-U Fridays, our weekly education classes offered by our expert instructors. We cover a wide range of topics in this virtual presentation and discussion format.
• Product Information & Product Specifications
• Fabrication Specifications and Tips
• Architectural Woodworking Requirements
• ISO4586 & Product Certifications
• Sustainability Practices & Support
New topics are always being added, so check this page frequently. Learn more about individual Fab-U Fridays and register for sessions below.
*Fab-U Fridays will be back soon! We are working on a line-up of great new content. Check back here for schedule updates.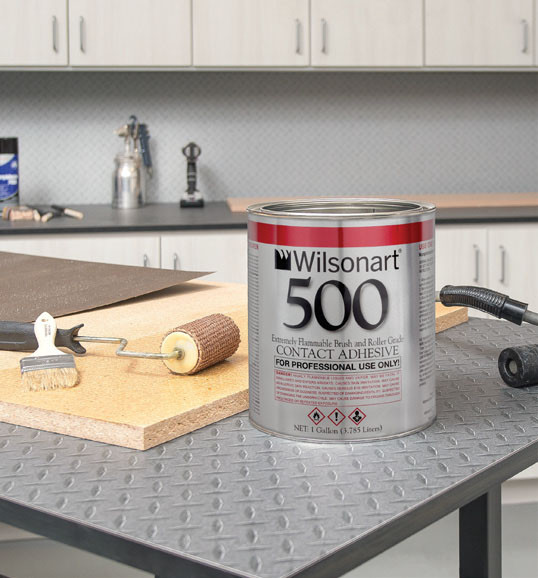 Hands-on training through Fabricator University is an easy way to enhance your product knowledge and fabrication skills with Wilsonart products. Attendees will receive specialized training from one of our Fabricator University expert instructors.
Fabricator University sessions occur at our headquarters in Temple, Texas, onsite in your market area with a Wilsonart partner or distributor, or in a virtual environment. We are currently planning the Fabricator University 2022 schedule. Please contact your local Wilsonart distributor for more information about upcoming sessions.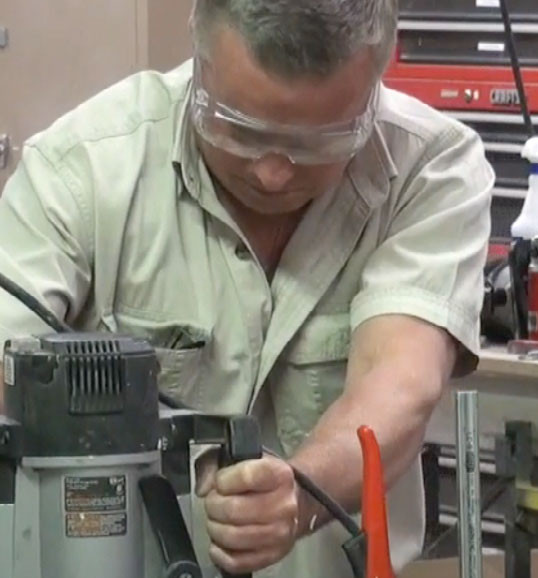 WILSONART® TECHNICAL SUPPORT
Service and support. Across the states.
Our nationwide Wilsonart representatives offer technical and product support you need to help keep your projects moving forward. Use this map to find the Technical Representative closest to you.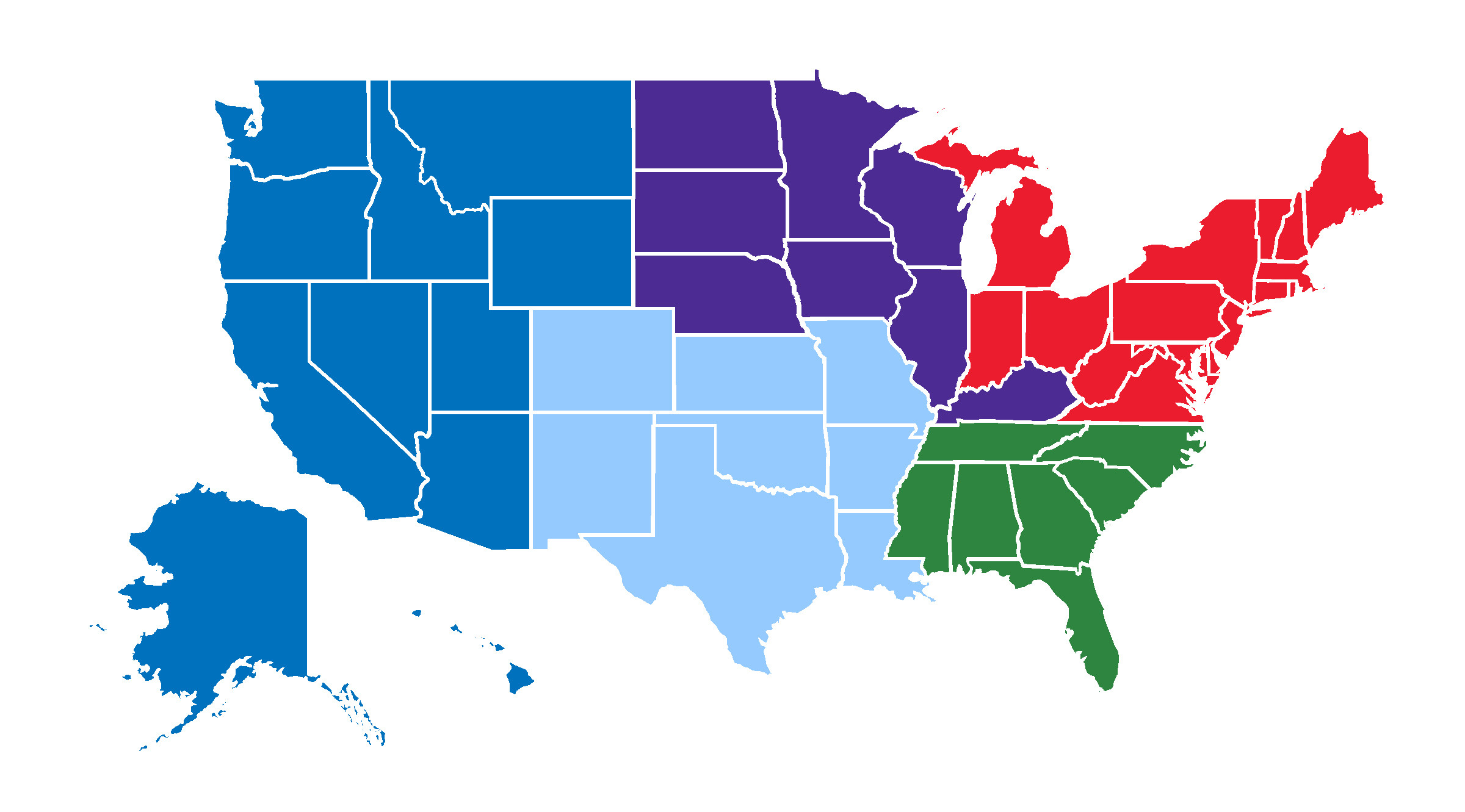 ---
RANDY PARCUS - MANAGER
office: 254-207-6124
cell: 254-721-6600
---
ANTHONY MARSHALL
Marshaa@wilsonart.com
office: 254-207-6836
cell: 254-727-9095
Southeast Region and
Post Form Accounts
---
DANIEL ZDROIK
zdroikd@wilsonart.com
office: 254-207-3338
cell: 254-239-6342
Northeast Region - States of
Michigan, Ohio, and Indiana
Wetwall
---
LARRY HOELSCHER
hoelscl@wilsonart.com
office: 254-207-6023
cell: 254-727-9039
Midwest Region and Office
Furniture Accounts - States of
Illinois & Kentucky
---
ALBERT VASQUEZ
vasquea@wilsonart.com
office: 254-207-3232
cell: 254-563-6472
Southwest Region - State of
Missouri and Boston Region/
Toronto Canadas & Mexico.
Compact/Thinscape
WILSONART® INSTRUCTIONAL VIDEOS
WILSONART® TECHNICAL RESOURCES
WILSONART® SUSTAINABILITY
Sustainable Beneath the Surface.
At Wilsonart, sustainability isn't just an initiative or aspiration. It's part of who we are.
Performing your job with Wilsonart® surfaces comes with the confidence of eco-friendly engineering.
Wilsonart® High Pressure Laminate is a sustainable superstar with an average of 23% post-consumer recycled content. Our Solid Surface is renewable and repairable for lasting beauty. Wilsonart® Adhesives are free of added urea-formaldehyde and methylene chloride. And Wilsonart® Quartz Achieves UL GREENGUARD Gold Certification for indoor air quality. When you need the proper sustainability documents/certifications to support your project, we make them easy to find.

WILSONART EMAIL NEWSLETTER
Sign up to get interesting news and updates about new products, tools, and inspiration delivered to your inbox.