INSPIRED BY NATURE. DESIGNED TO PERFORM.
Wilsonart® Quartz lets you capture imaginations with unimagined beauty. From snow resting on frigid branches to ethereal clouds on the sea horizon, our latest quartz surface collection reflects exquisite scenes of nature like never before. Because one of the strongest materials on Earth should be inspired by Earth, too.
NEW QUARTZ DESIGNS
THE WILSONART® SOLID SURFACE COLLECTION IS NO EXCEPTION.
The latest from Wilsonart® Quartz has arrived with design possibilities that will capture your imagination. Every quartz surface style is engineered to unleash remarkable performance in your space. Experience an innovative natural matte finish, updated soapstone and marble look quartz, and new selections added to the Select and Calacatta Collections.
Breathtaking Beautiful Surfaces
THE WILSONART® SOLID SURFACE COLLECTION IS NO EXCEPTION.
With six stunning curated designs, the Dramatic Landscapes Collection lets you play with nature's movements and beauty to create an aura of escape. A unique mix of warm and cool tones, quartzite-inspired glimmer, and sophisticated asymmetry are just some of what this unique collection has to offer.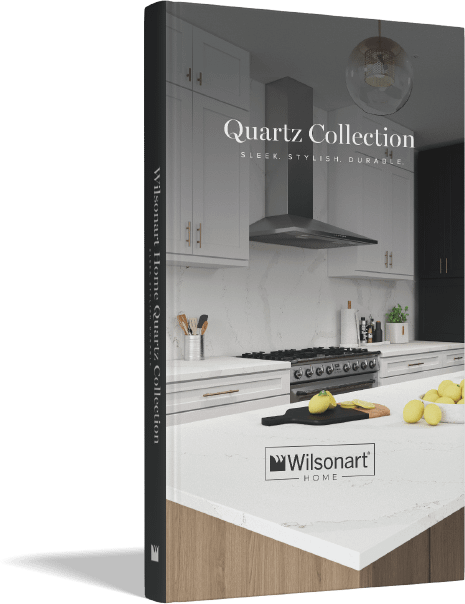 THE WILSONART® HOME QUARTZ COLLECTION
Come home to the beauty of styles featured in the Wilsonart® Home Quartz Collection. From marble look quartz to abstracts to solids, discover 20 of the most popular residential countertop designs in our Quartz portfolio. Plus, every surface is complete with the trusted performance and durability of Wilsonart® Quartz. Explore the collection today.
One of the strongest materials on Earth.
Surround yourself with the serene beauty of Quartz — and its many benefits.
Versatile and resilient surfaces.
Wilsonart Quartz provides incredible strength and versatility, so you can reimagine your own style story without limits. Our wide-ranging portfolios, from Expressive Concretes to the coveted rare beauty of our deep-veined Calacatta Marbles, offer elegant and tranquil designs ideal for any space. And they're made to maintain their brilliance even in your most well-used areas.
IT'S NOT WHAT YOU'RE EXPECTING.

Wilsonart® Quartz is more dynamic than ever, offering a wide variety of designs, structures, and colors patterns not possible until now. For stunning marble look quartz that is so simple to maintain. For distinct, brilliant style that you can love and live in with confidence.

INSPIRED SPACES.RIGHT AT HOME.
GO BIG & BOLD WITH JUMBO SLABS.
Our jumbo-size slabs allow you to relish the elegance of Quartz — on a larger scale and beyond a quartz countertop. Perfect for kitchen islands, wall panels, and other specialty applications.

Available in four sizes:
61 x 126 in., 63 x 126 in., 64.5 x 126 in., and 65 x 130 in.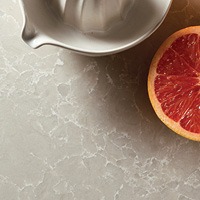 More of everything at an amazing value.
THE WILSONART® SOLID SURFACE COLLECTION IS NO EXCEPTION.
Extraordinary. Durable. Functional. That's Wilsonart® Quartz Select, a collection of six stunning particulate and veining designs ideal for multi-family projects, single-family homes, and wherever possibility meets potential.

OUR SUSTAINABILITY & ENVIRONMENTAL RESPONSIBILITY