INSPIRED BY NATURE. DESIGNED TO PERFORM.
Wilsonart® Quartz is stylish, sleek, and strong. It can also create a sense of calm and comfort. Capturing the essence of natural stone, this remarkable surface collection celebrates colors and contours inspired by Mother Nature while offering reliable durability.

There is pure perfection written in the stone in the mountains of Northern Italy. There you'll find the rare beauty of Calacatta Marble. Let these modern and timeless designs be your muse.
Versatile and resilient surfaces.
Wilsonart® Quartz provides incredible strength and versatility, so you can reimagine your own style story without limits. Our wide-ranging portfolios, from Expressive Concretes to the coveted rare beauty of our deep-veined Calacatta Marbles, offer elegant and tranquil designs ideal for any space. And they're made to maintain their brilliance even in your most well-used areas.

One of the strongest materials on Earth.
Surround yourself with the serene beauty of Quartz — and its many benefits.
Our Quartz Collection lets you express and expand your style to create spaces that restore the senses with natural beauty. Choose from terrazzos that evoke exotic black-sand beaches, marbles that transport to the mountains of Northern Italy, and so many more inspired designs.

INSPIRED SPACES.RIGHT AT HOME.
GO BIG & BOLD WITH JUMBO SLABS.
Our jumbo-size slabs allow you to relish the elegance of Quartz — on a larger scale and beyond a quartz countertop. Perfect for kitchen islands, wall panels, and other specialty applications.

Available in three sizes:
63" x 120", 63" x 126", and 65" x 130"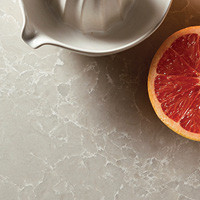 More of everything at an amazing value.
Extraordinary. Durable. Functional. That's Wilsonart® Quartz Select, a collection of six stunning particulate and veining designs ideal for multi-family projects, single-family homes, and wherever possibility meets potential.

OUR SUSTAINABILITY & ENVIRONMENTAL RESPONSIBILITY