WILSONART® SERVICE
Our commitment. Your peace of mind.
Service is the backbone of every Wilsonart® product. Beneath each engineered surface is a group of driven employees who ensure your peace of mind. From product samples to specification information to the actual order, our commitment to quality and service is always present — even long after installation. At Wilsonart, we're proud of our products. But our people truly embody our mission to serve.
The Proof Is in the Promise.
A successful project only occurs when each of our service goals is achieved. As an organization, our processes, controls, and metrics ensure you and your customers' satisfaction.

COMPLETE & CORRECT
Our product development process is rigorous and reliable. All of our products are consistent in appearance and performance.

MATERIAL WITHOUT DEFECTS
Defects equal setbacks. Our control processes ensure quality to keep projects moving forward.

ON TIME
You have a vision. Let's see it through with punctual delivery that is right on time. Now.

AVAILABILITY/LOCAL INVENTORY
A robust local network means shorter lead times and a quick turnaround when the unexpected happens.
The employees of each Wilsonart department and product division are committed to customer-centered service. Every team member plays a role that upholds our values and maintains customer satisfaction.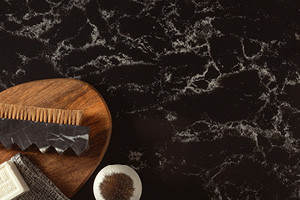 The perfect surface has the power to transform any space. Wilsonart curates a vast catalog of innovative surface solutions that include built-in technology, leading sustainability, and breathtaking beauty.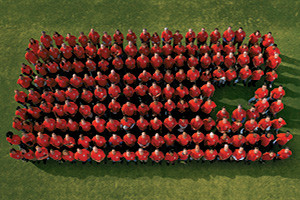 SERVICE YOU CAN COUNT ON.
Our company is composed of experts who intimately understand your needs. The right products. The right designs. From consultation to installation, we focus tirelessly on the details.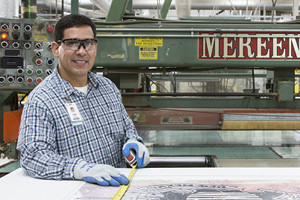 We are a company of people. People who understand. People who have seen the impact of a successful project. Finding the perfect Wilsonart solution is exciting. Feeling the support of our team? That's expected.
The service you want.
The availability you need.
NEARLY 100 DISTRIBUTION LOCATIONS & 29 COMPANY OPERATED WAREHOUSES.
Wilsonart distribution locations are crucial for timely delivery and keeping your project on track. Our strong foundation of company-owned fleet and strategically located regional warehouses provide availability and proper inventory levels to ensure your distribution location is ready to serve you. This wide network ensures that you receive your order on time.
Wilsonart maintains a diversity of brands across the globe, and our company-owned distribution network and fleet are paired with independent distributors who uphold the highest standards. While our product solutions vary in different parts of the world, our commitment to service remains steadfast at home and abroad.
As a company, we believe in the Wilsonart service difference and the human benefit it provides to our customers. But don't just take our word. Listen to the voices of our valued partners.