Engineered surfaces are created to beautifully withstand the harshest, high-traffic conditions. Little puts surfaces to the test more than water and moisture from the shower and bath. From Wetwall™ to Solid Surface, Wilsonart has created new possibilities and innovation where it's needed most.
THE BATHROOM. REIMAGINED.
Wetwall is the ultimate surface for when water is ever-present. Instead of tile and grout, we developed a single panel that's water-proof. Stylish. Simple to install. And ready for everything.


FASHION AND INSPIRATION
Trend-aware designs coordinate well with popular bath finishes and materials.

PERFORMANCE
Patented, water-proof wall panel system withstands everyday use.

EASY TO INSTALL
Install a refreshed look in as little as 2.5 hours without specialized or dedicated tools.

LOW COST OF OWNERSHIP
Grout-free surface wipes clean with soap and a damp cloth for lasting beauty and easy maintenance.

AVAILABILITY
Swift lead times paired with exceptional service provide on-time delivery and reliability you can count on.

ANTIMICROBIAL
Antimicrobial protection is built into the decorative surface of the panels, inhibiting the growth of stain and odor-causing bacteria, mold, and mildew.

SCRATCH & SCUFF-RESISTANT PERFORMANCE TECHNOLOGY
The AEON™ Enhanced Scratch & Scuff-Resistant Performance Technology featured on Wetwall panels is proven to outperform other surfaces with similar finishes.
WETWALL BATH AND TUB SURROUNDS
Our products are easy to use, easy to clean, and yes — easy to install. Need help? Take a look at our installation tutorial below.
Solid Surface gives you virtually seamless bath and shower surround possibilities in classic, popular styles. With reliable durability, non-porous engineering, stain resistance, and nearly effortless maintenance, Solid Surface offers timeless looks that live up to your everyday routine.

LIMITLESS DESIGN
An abundance of custom design options for endless style possibilities.

STAIN RESISTANT
Non-porous material lets you worry less about spills and messes. No sealing required.

ECO-FRIENDLY
Wilsonart® Solid Surface meets strict chemical emission limits.

REPAIRABLE
Easily renew and repair scratches, gouges, or cracks with a Certified Wilsonart Fabricator.

SEAMLESS
Virtually seamless, waterproof designs and no grout lines eliminate growth of odor-causing mold and mildew.
Wilsonart surrounds are created to stand the test of time and life. With countless innovations, rigorous testing, and real-world proven performance, we embrace the power of better products through superior design and engineering.
INSPIRATION THAT SURROUNDS.

Looking for ideas? Wilsonart is here to help. We invite you to browse some projects that embrace the power, elegance, and practicality of engineered surrounds.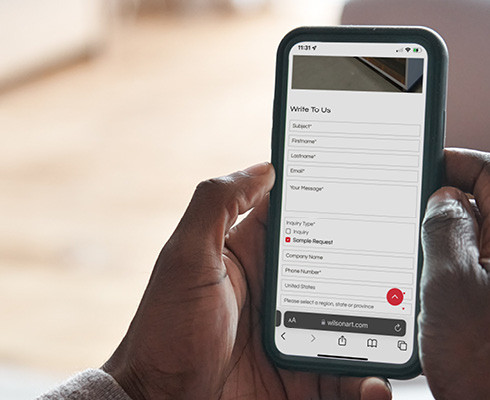 Send an inquiry to our team and receive the information or guidance you need.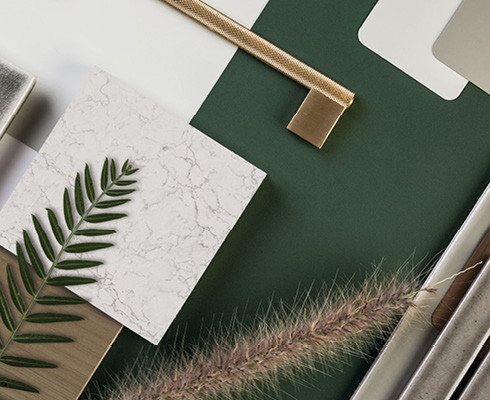 With a specific surface solution in hand, you can grasp and experience the textures, nuances, and details that will bring your next project to life.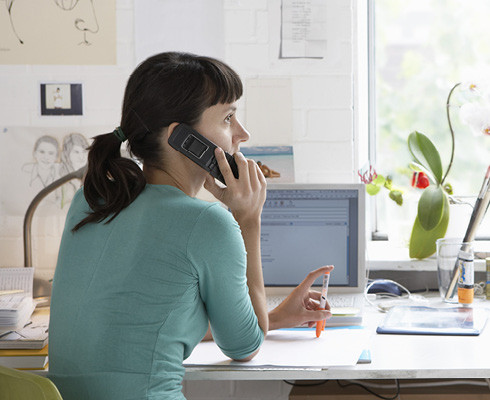 Reach out and connect with a Wilsonart representative who can address the needs or questions specific to your project.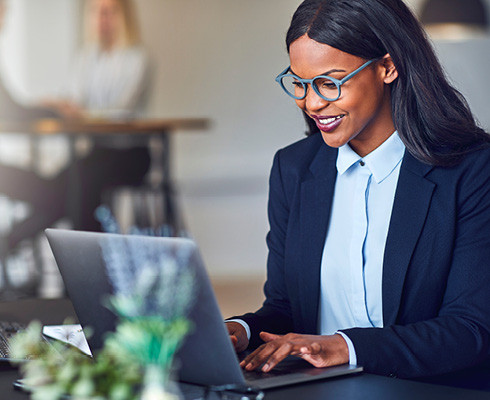 Whether you are designing the perfect home or working on a commercial project, Wilsonart products can be found across the globe.