Jules Moore, renowned interior designer and sustainability enthusiast, firmly believes in getting back to the basics. When she acquired her 1959-built home in Palm Springs, California, the structure had undergone various unnecessary additions that threatened its mid-century modern aesthetic. Eco-friendly Wilsonart surfaces and the eye of an expert simplified the space into a remarkable desert oasis.
Moore's updated home reinvigorates many of the mid-century modern features that are commonplace in Palm Springs. Minimalist concrete walls are paired with leather swivel chairs and Wilsonart® Quartz tabletops for a sitting area that is artistic and approachable. Dark Wilsonart® Quartz countertops continue this theme to inspire a kitchen that breathes with life and invites natural light.
The heat of Palm Springs can make sustainable home design a formidable challenge. Moore called upon solutions from Wilsonart to ensure that her home would not only survive the climate, but thrive in its natural surroundings. Her use of Wilsonart surfaces allows the space to remain low in impact and high in design.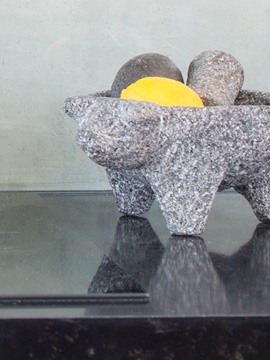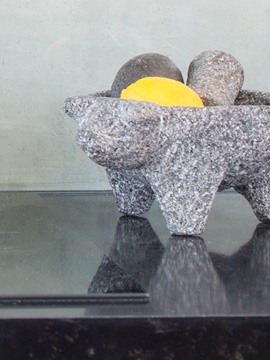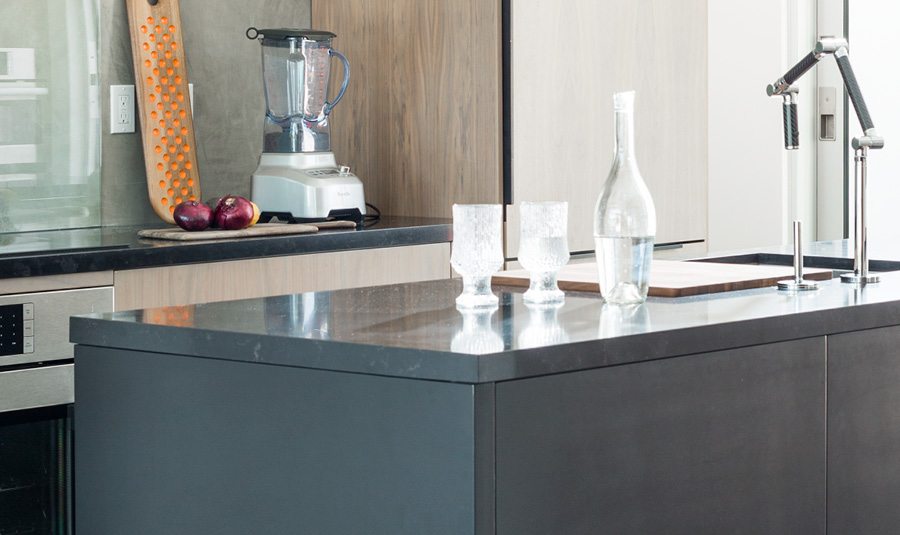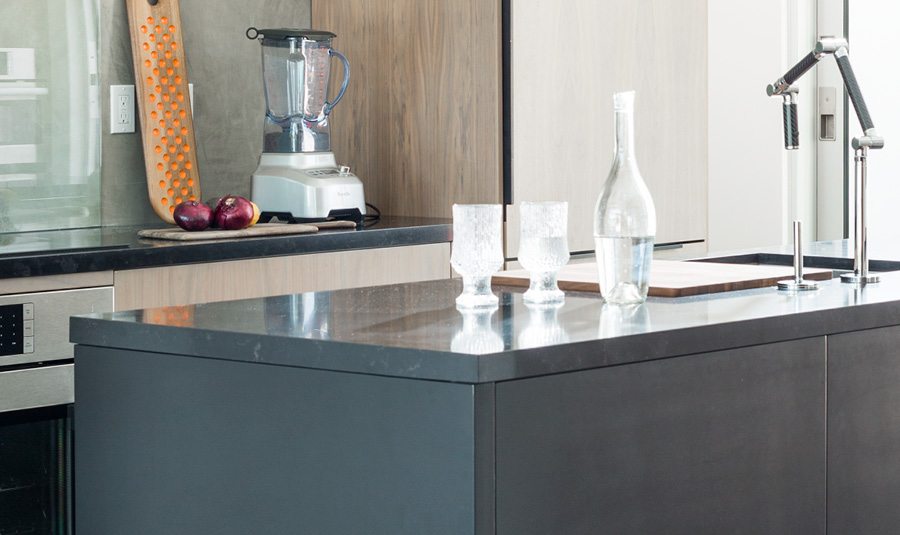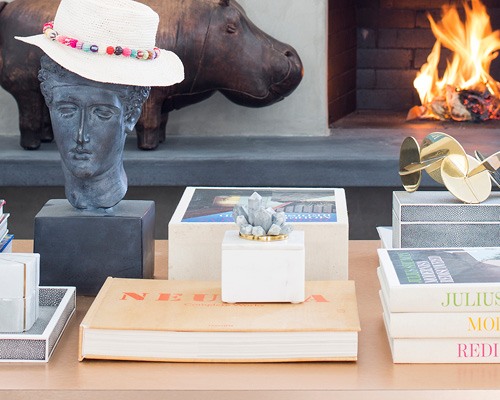 Organic origins.
Every aspect of Jules Moore's Palm Springs home keeps the desert in mind. From a kitchen that basks in natural light to a copper tabletop that accompanies a stone-grey fireplace, each room is given purpose through natural inspiration. Moore wanted the spaces to appear organic, but the physical materials needed to be eco-conscious as well. So she turned to Wilsonart.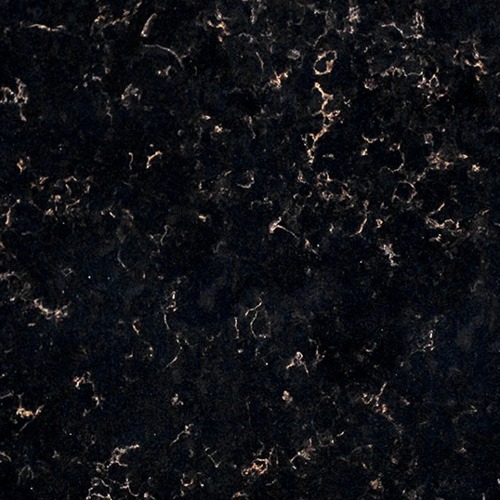 WILSONART&reg QUARTZ
Xcaret.
Q4006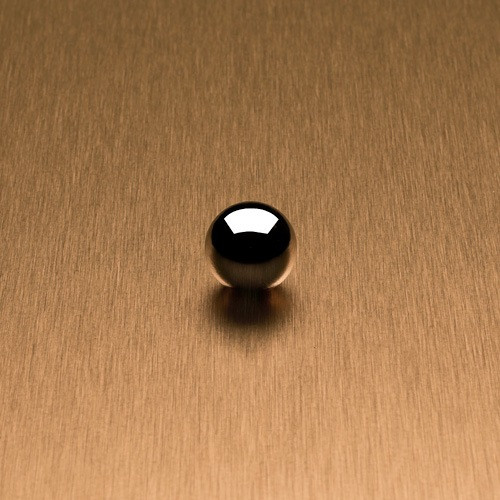 WILSONART&reg DECORATIVE METALS
Satin Brushed Penny.
L6443