Today's Textures and Trending Tones
3 Design Trends That Warm Up The Bathroom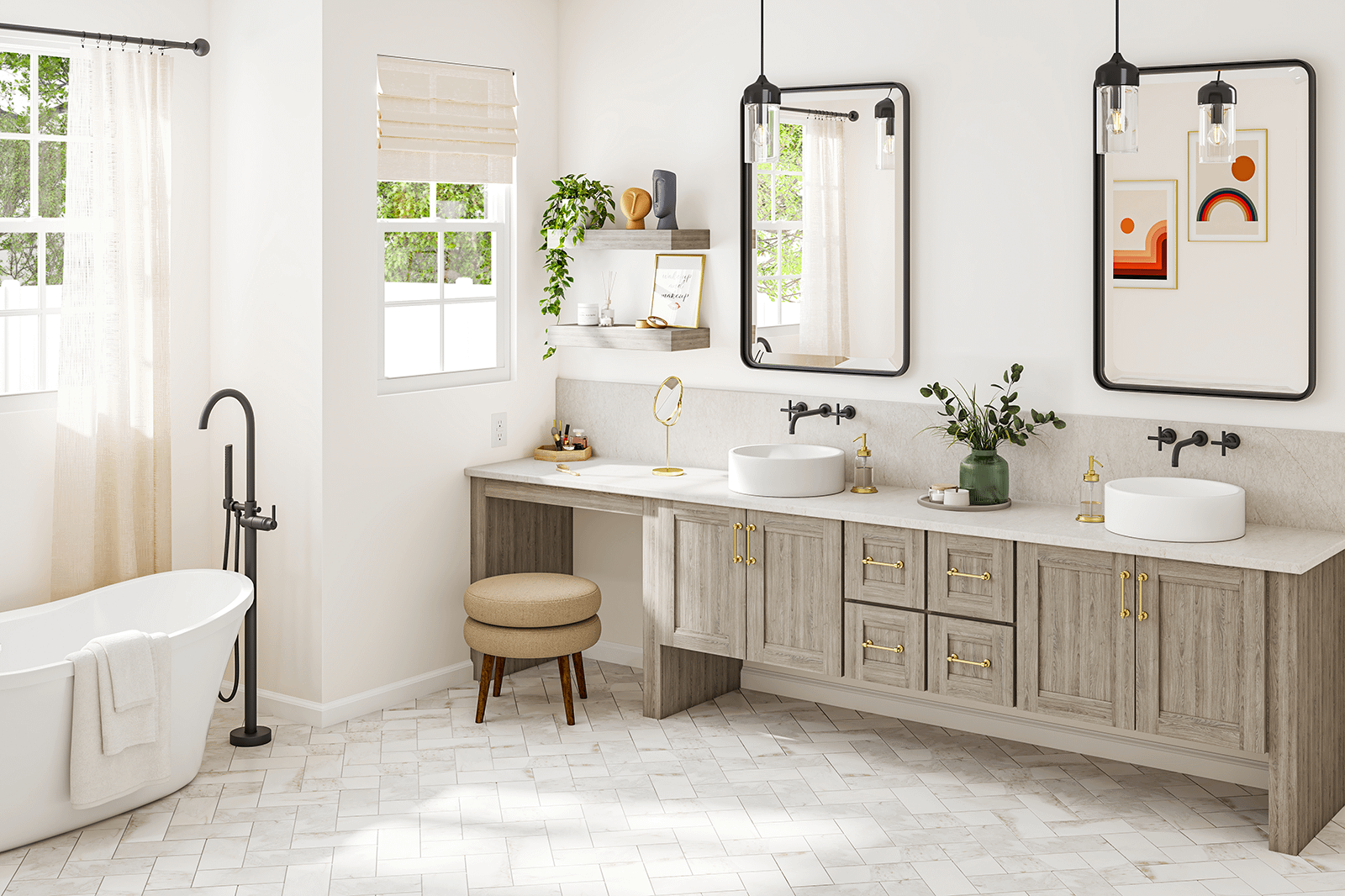 According to the latest Houzz bathroom trend report, outdated style is the number one reason homeowners decide to renovate a bathroom. And, just in time for fall, as temperatures drop outside, bathroom designs are getting cozy. Wilsonart has the materials you need to transform even the simplest residential bathroom project into a comfy autumn oasis. The following three design ideas will delight clients and add warmth to any residential bathroom design.
"The number one reason homeowners renovate their bathroom is that they can no longer stand the style; this reasoning motivates nearly half (48%) of homeowners."

- Houzz 2022 U.S. Bathroom Trends Study

1. Warm up your color palette
One of the most effortless ways to transform any bathroom this fall is with color. From powder rooms to master baths, walls, backsplashes, countertops, flooring, and cabinets have appeared in cool, even stark tones. To warm up a mostly white room, try removing grays and adding hints of yellow, pink, or beige to walls or counters.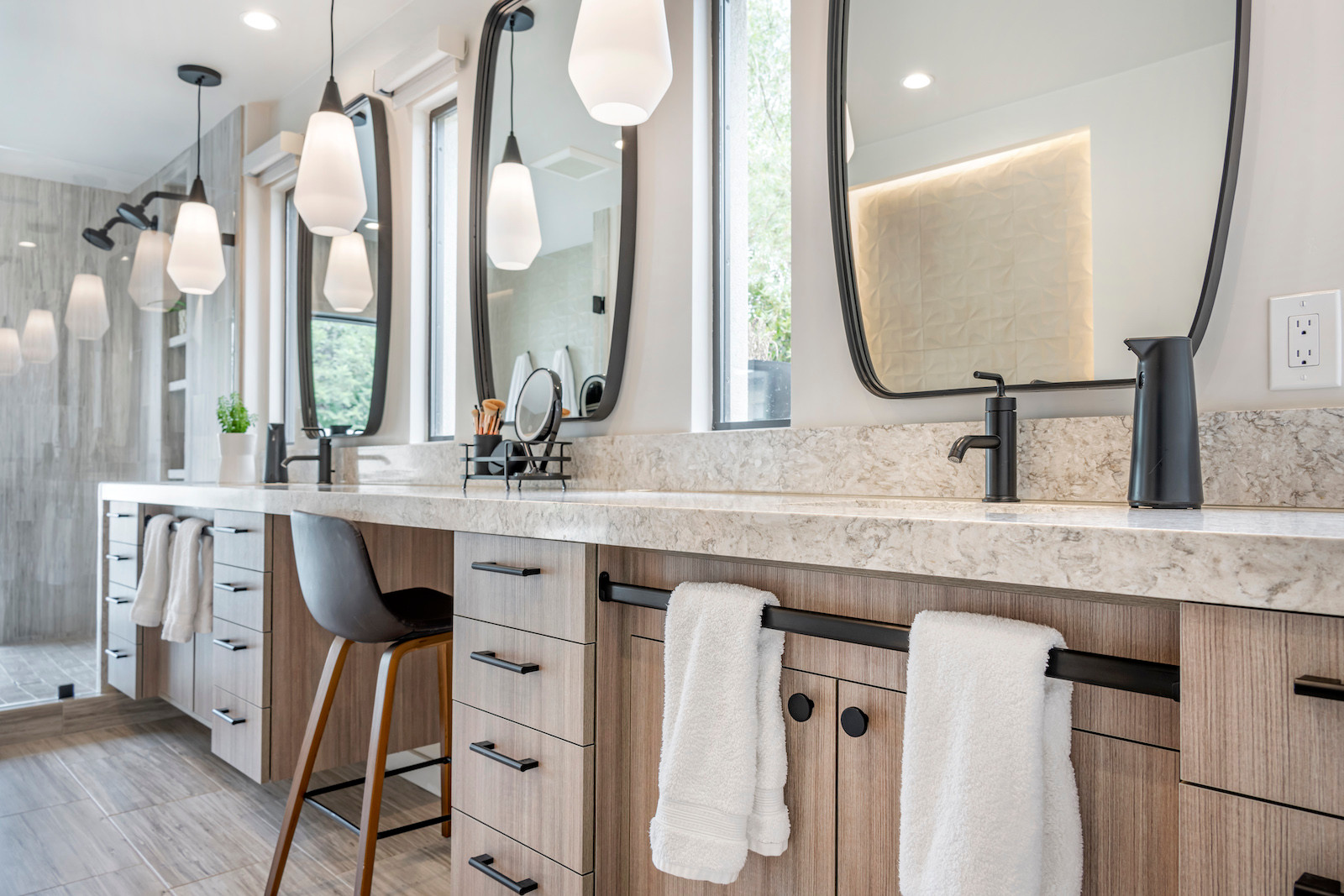 The Wonder of Walnut.
Walnut TFL helps the kitchen, office space, primary and secondary bathrooms at Fairview Slopes speak a uniform design language. In the kitchen, white upper cabinets pair effortlessly with customized TFL panels that conceal appliances. During broad daylight, the nature-inspired glow of TFL wall panels results in an office that seldom needs indoor lighting.
Wilsonart® Quartz has many options to choose from for counters and more. One favorite is Desert Wind (pictured above) which features neutral, warm tones with deep veins, and subtle taupes to create interest and movement. Alternatively, one of our more popular quartz designs, Hekla Slope (pictured below), mingles white and soft grey with warm, golden brown. It's ideally paired with rich wood-styled cabinets.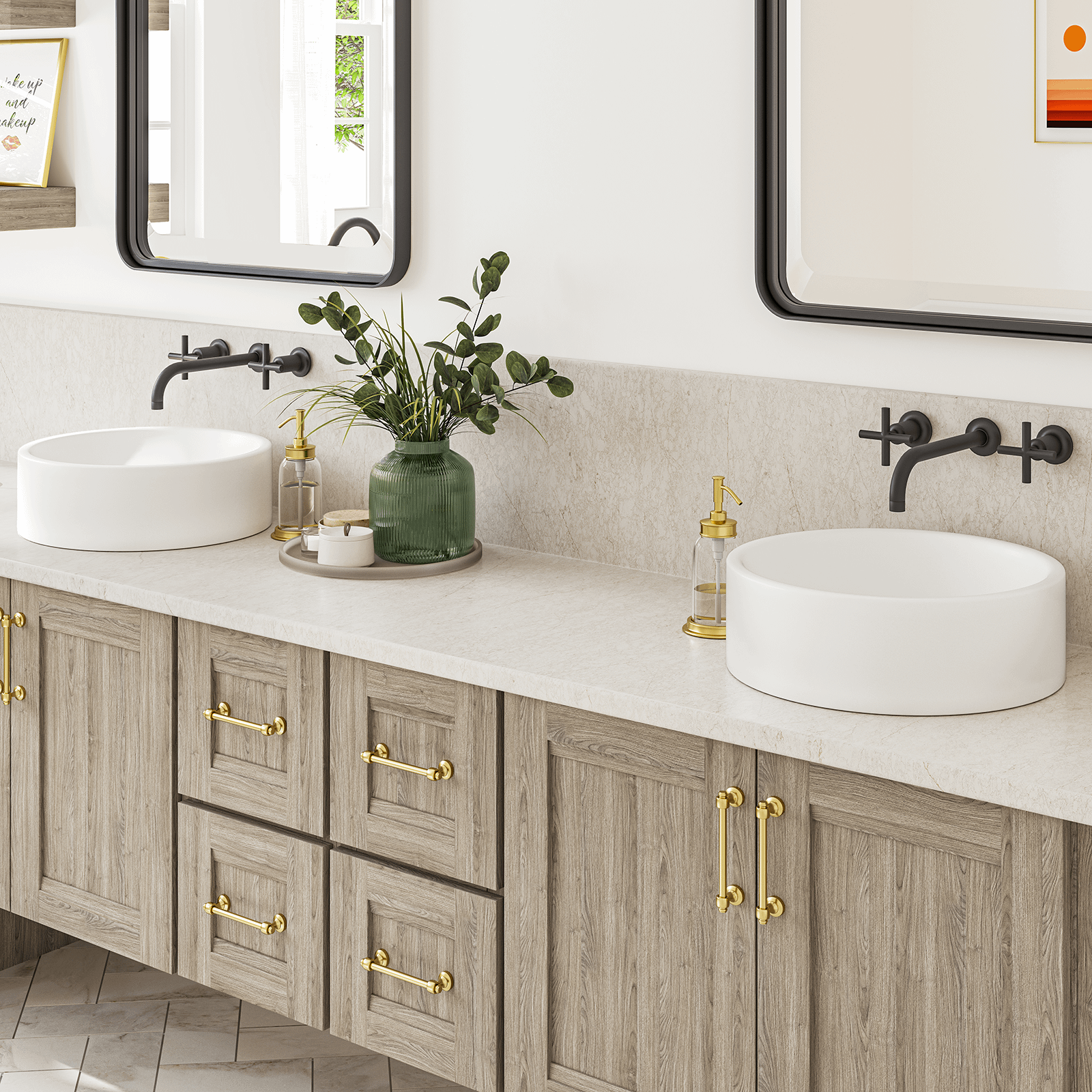 The year's Houzz research finds wood as virtually tied with white for bathroom vanities. Our LUJO® Collection of Thermally Fused Laminate (TFL) has luxurious woodgrains, ranging from warm neutrals to cool ashen tones. To warm up your next bathroom design, we recommend Wilsonart® TFL in Friston Ash with the new deep textured Ridgewood finish (a matte look and feel) like the cabinet shaker door style pictured below. It provides a casual coziness that pairs well with taupe, yellow, and brown. Alternatively, for a warmer wood look, we love Tahoe Oak, also in a new Timbergrain low-sheen finish paired with dimensional, realistic ticking that offers warmth and authenticity. Wilsonart offers the best match of design and texture with over 20 designs to provide your customer with perfectly coordinated cabinet and drawer fronts.
Clients love the performance, cleanability and eco-friendliness of laminate. Its durability ensures it meets high-traffic family bathroom demands and it's much easier to maintain than real wood. Moreover, TFL is stain and moisture resistant and easy to disinfect. Each design from The LUJO® Collection is available in a best-matched collection of Wilsonart® HPL, TFL, Cabinet Doors & Interiors, and Edgebanding.
The ability to survive wear and tear is vital. Our beauty and designs are what really take their breath away. Inspire your clients with woodgrain cabinet doors from the latest Wilsonart® Thermally Fused Laminate (TFL), LUJO® Collection. This newest collection of TFL provides luxury and lavish comfort with 33-dimensional deep texture and linear woodgrain designs in a range of classic species and soothing colors.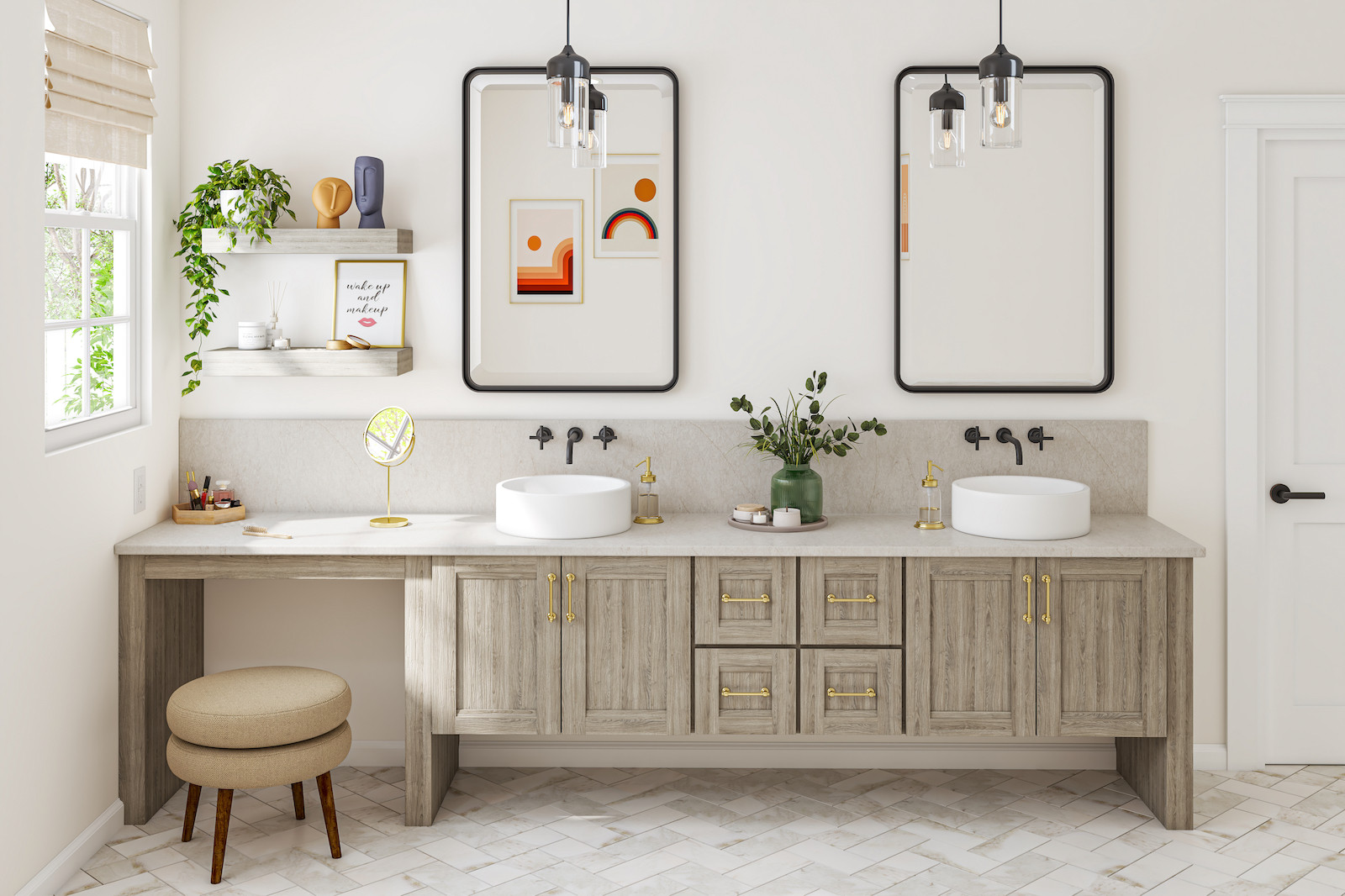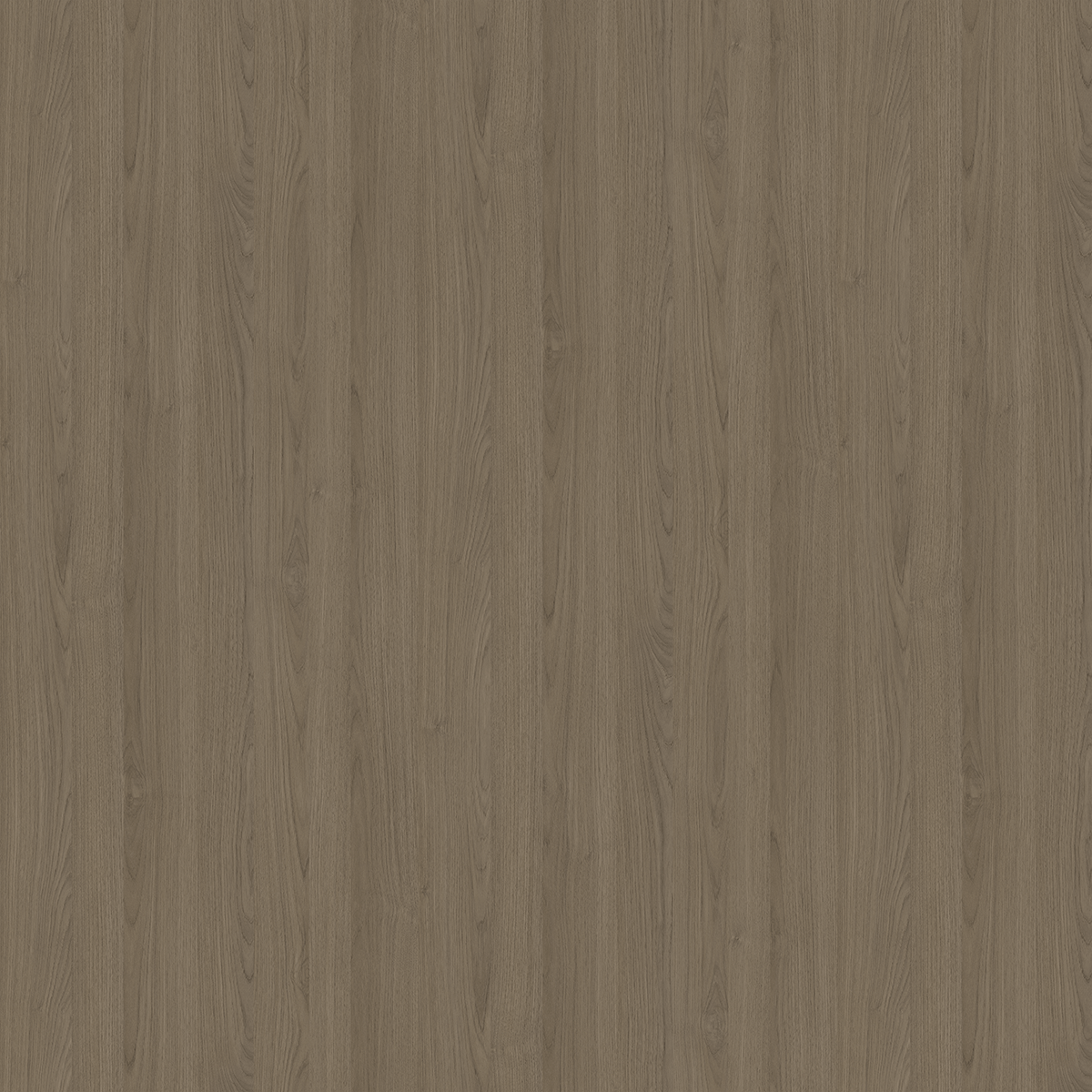 Wilsonart® TFL
Friston Ash
8229K-79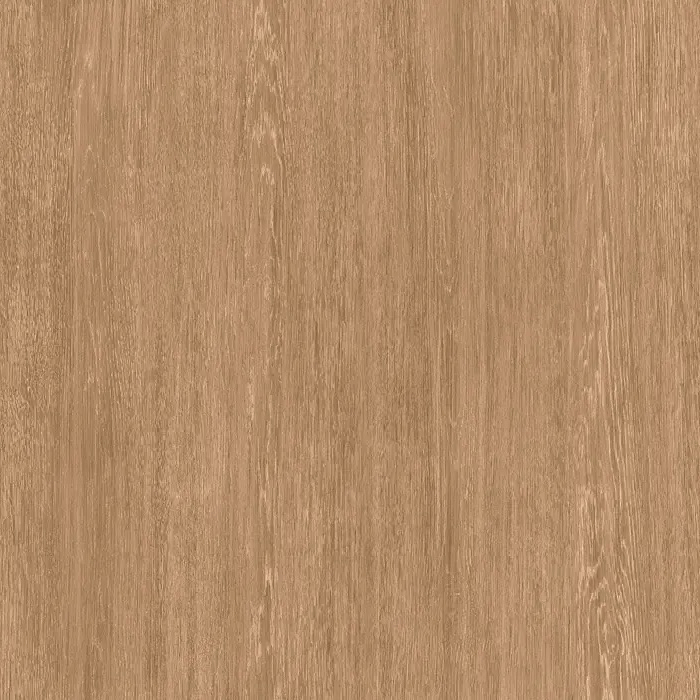 Wilsonart® TFL
Tahoe Oak
8249K-05
3. Whites continue to be on trend this fall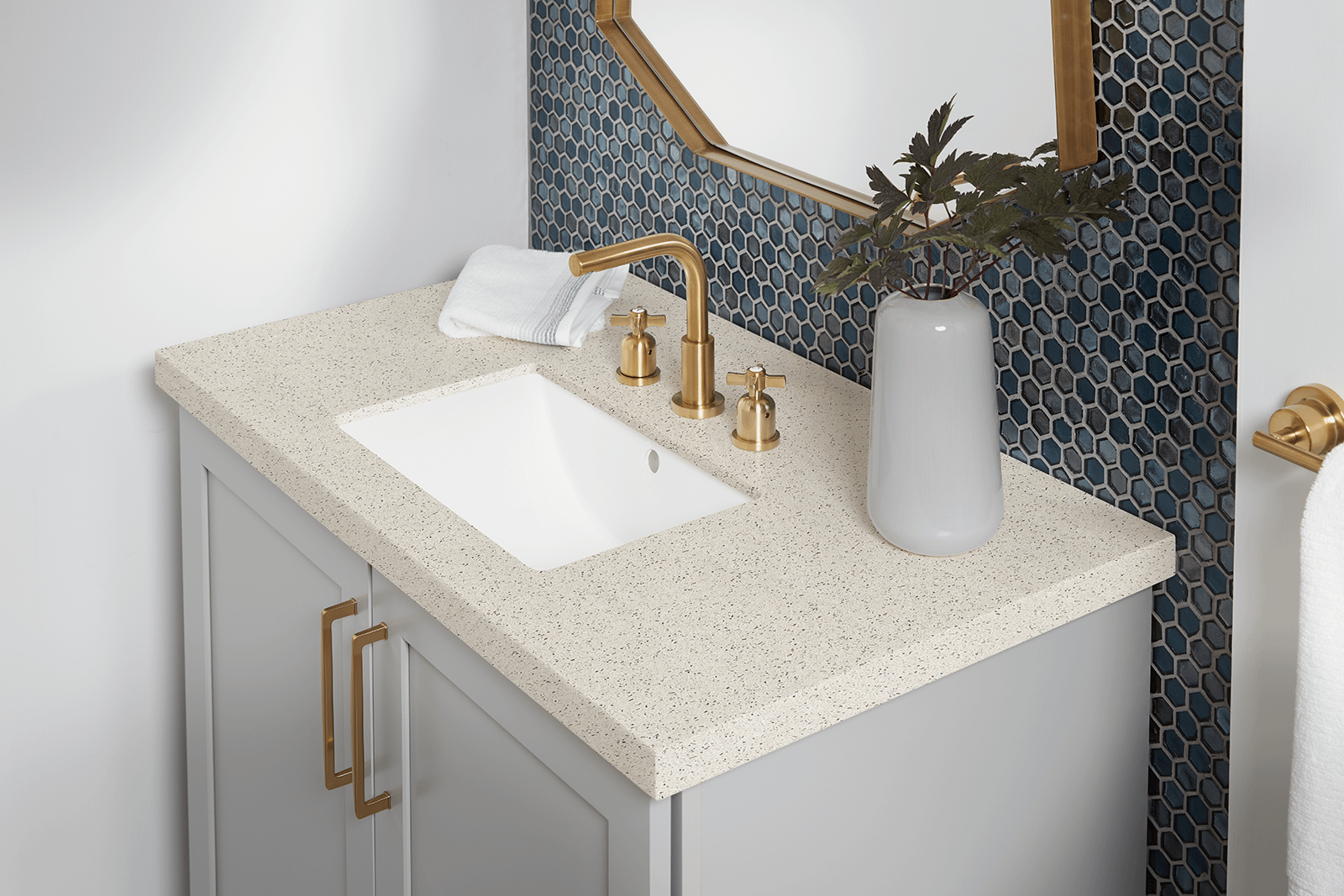 Whether your clients are in love with the simplicity and elegance of a bright white main bath or want a more neutral color to compliment some of the warmer autumn hues, classic cool whites and warmer off-whites are still in this year, according to Houzz. With its extensive selection of custom design options, Wilsonart® Solid Surface enhances the bathroom's durability while also adding style. Homeowners love its waterproof and stain-resistant qualities, which make cleaning and upkeep simple. With the addition of the Wilsonart integral bowl AV1812 the counter moves seamlessly into the basin. Wilsonart® Solid Surface in Tumbled Stone (pictured above) fulfills both the white bathroom trend and the warmer tones of the fall season. The attractive quartzite design is a light taupe that's packed with a multitude of large clear and translucent medium grey and small brown and white particulates.
"Engineered quartz is the top choice (40%) for vanity countertop material, followed by quartzite, marble, and granite."

- Houzz 2022 U.S. Bathroom Trends Study
The same Houzz study also shows that 40% of those surveyed prefer quartz for vanity countertops. If you have a customer who wants to update their bathroom with a natural stone surface but can't decide between marble and quartz, Wilsonart® Quartz in Fossa Falls (as seen below) is a great solution. This quartz combines a soft white background with veining that varies from dark grey to warm brown and provides a modern marble-like luxury that's perfect in any fall spa primary bathroom. Like Solid Surface, Wilsonart® Quartz is durable, eco-friendly, and easy to clean. Our Quartz surfaces are also non-porous and highly resistant to heat, stains, moisture, and bacteria.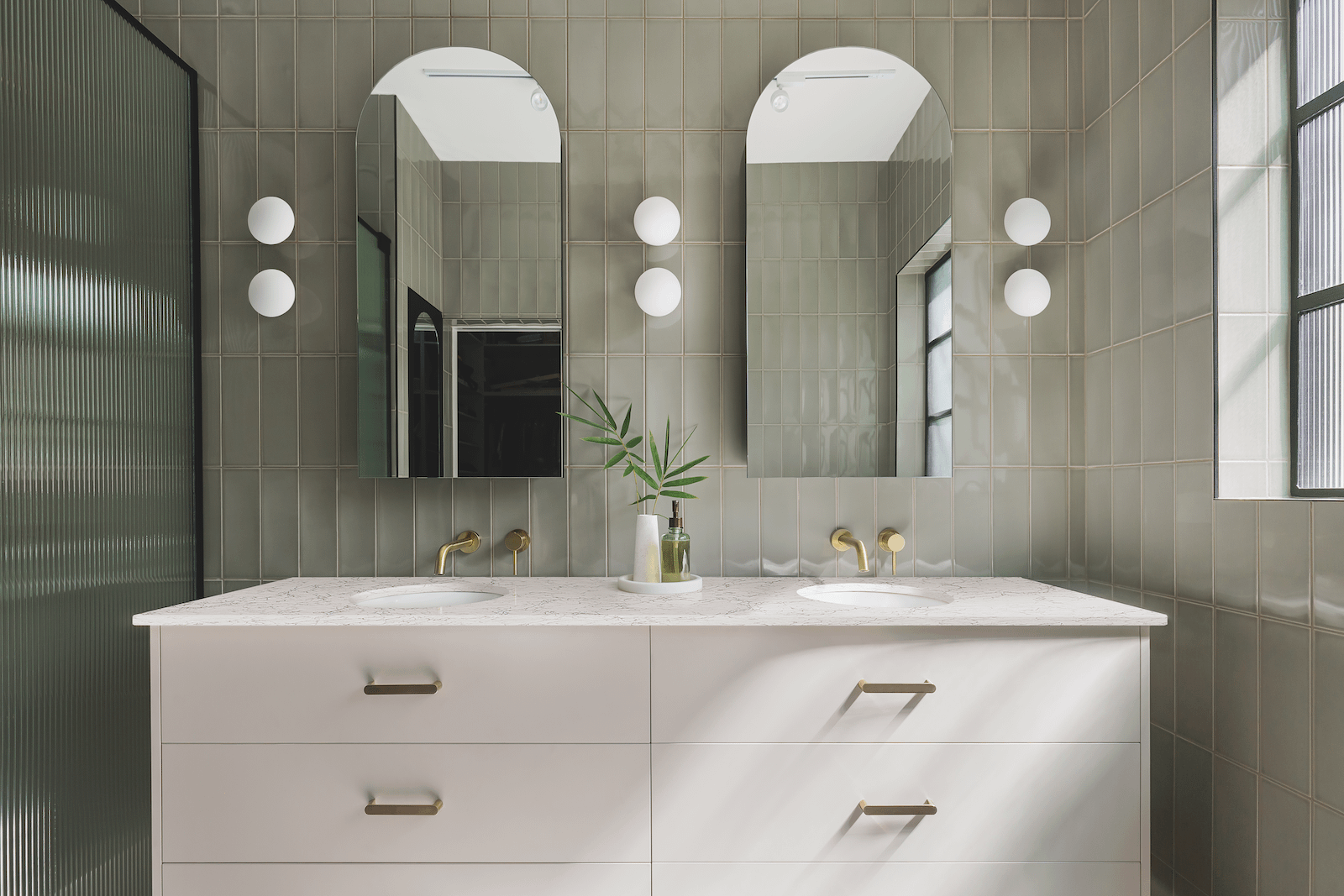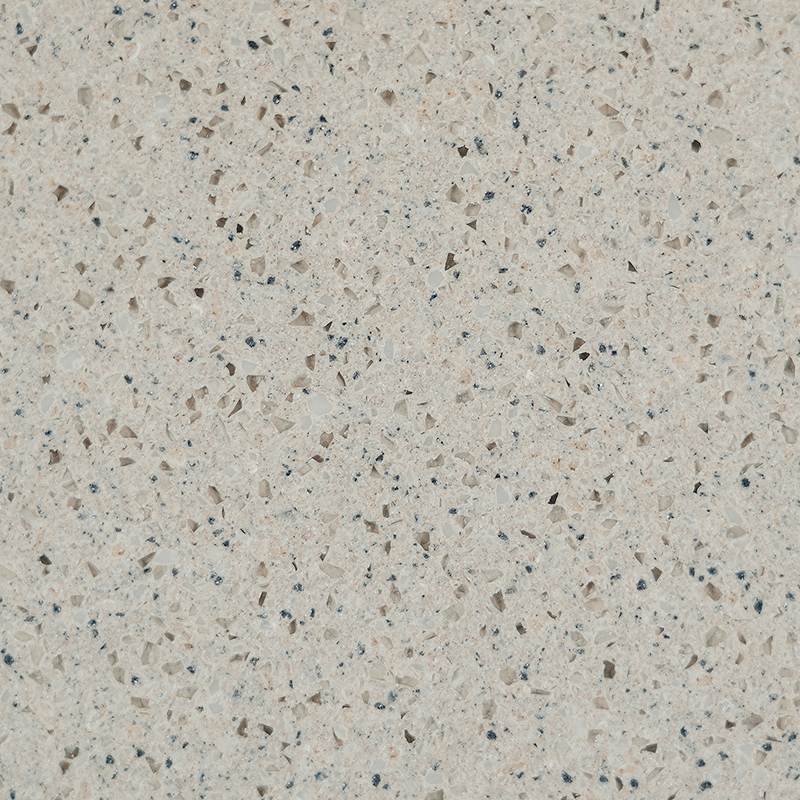 Wilsonart® Solid Surface
Tumbled Stone
9220CE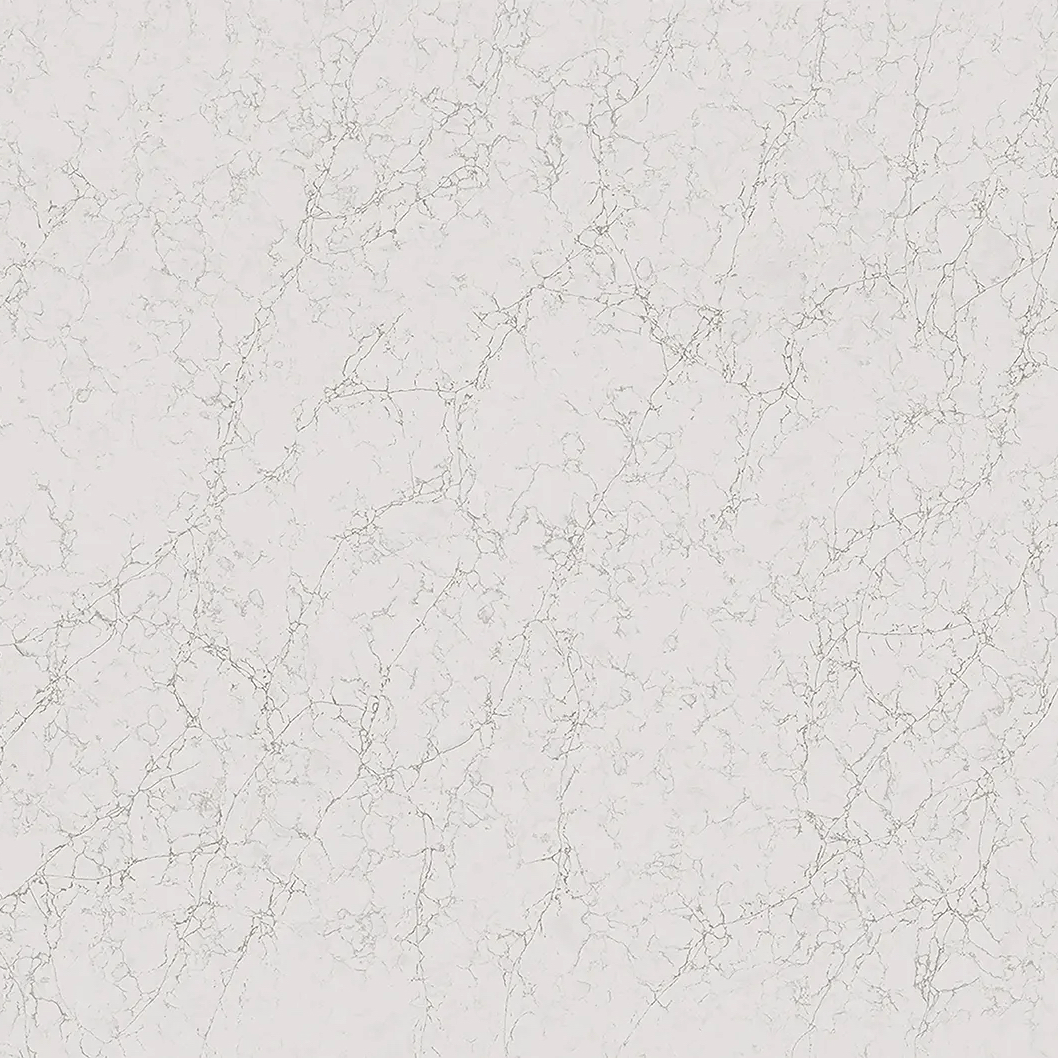 Wilsonart® Quartz
Fossa Falls
Q4065
A Solution for Every Bathroom
From main bathrooms to hall baths and powder rooms, Wilsonart has the gorgeous surfaces to please even your most discerning customers.