Light and Bright
Minneapolis Kitchen
Renovations
Outdated galley kitchen transforms into a modern, marble-inspired showpiece with the Calacatta Collection from Wilsonart® Quartz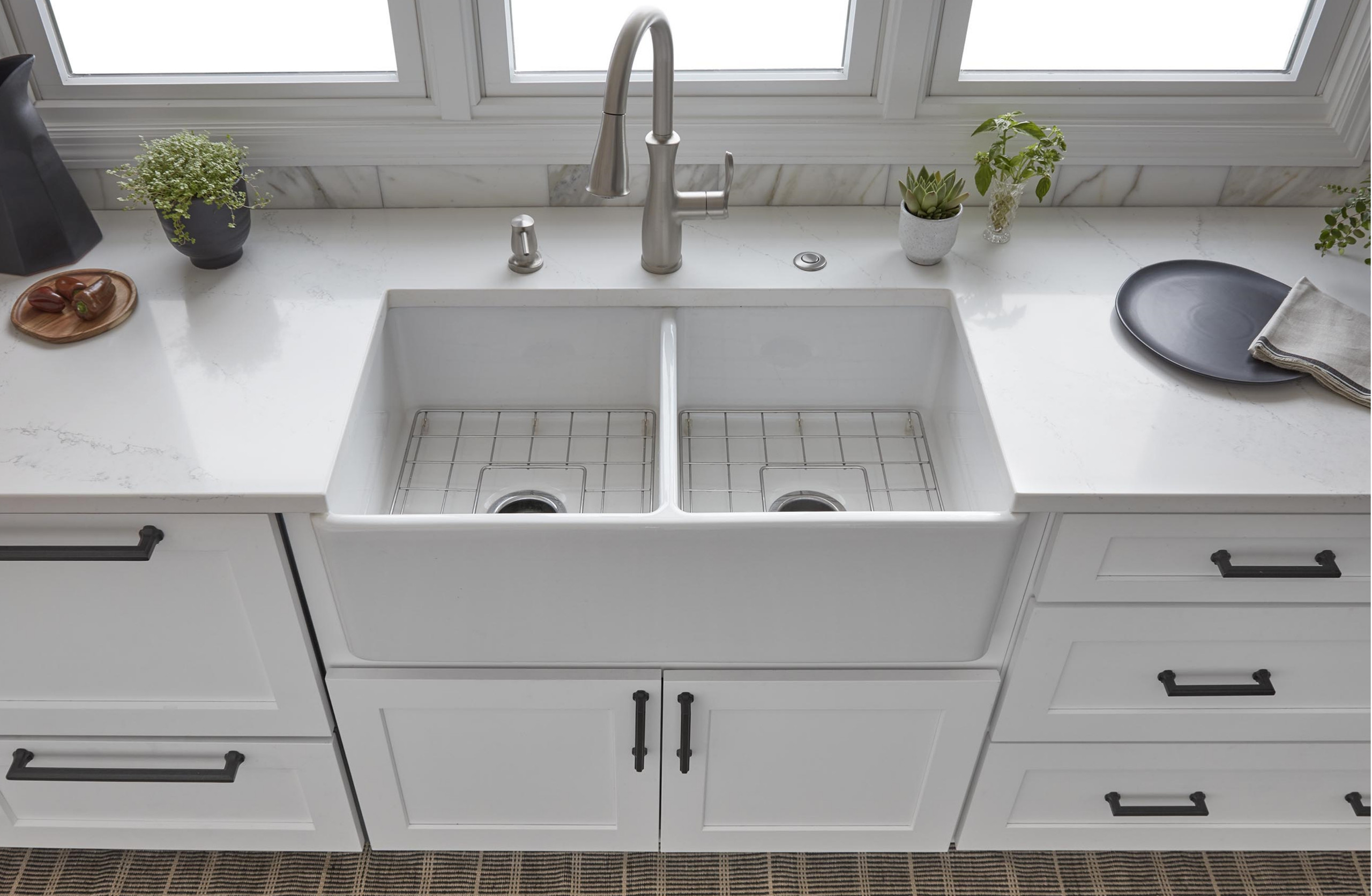 For the Wallace family in in Golden Valley, Minnesota, the cramped and outdated galley kitchen in their 1950s home was far from the modern farmhouse style of their dreams. While minor updates were made during the past few decades, the basic design was neither functional nor inspiring for a busy family of four.
The family dreamed of a space where they could cook together and gather as a family, but limited kitchen countertops and seating made that task virtually impossible. The small footprint of the original layout prevented the family from cooking together and gathering for weeknight meals and holidays.

They turned to designer Barbara Schmidt to help achieve their vision of a fresh, modern space that would blend beautifully with the rest of their mid-century home.
Typically, galley kitchens are tight spaces that can feel claustrophobic. To address the need for more space, the design called for the kitchen to be extended into an adjacent room, allowing for the creation of an expanded work area and additional windows to bring in natural light. Using light and bright finishes, including Wilsonart® Quartz countertops, make the space feel more open and inviting. In addition, renovating the adjacent laundry room in the modern farmhouse style makes the space feel even larger as the finishes extend to other rooms in the house.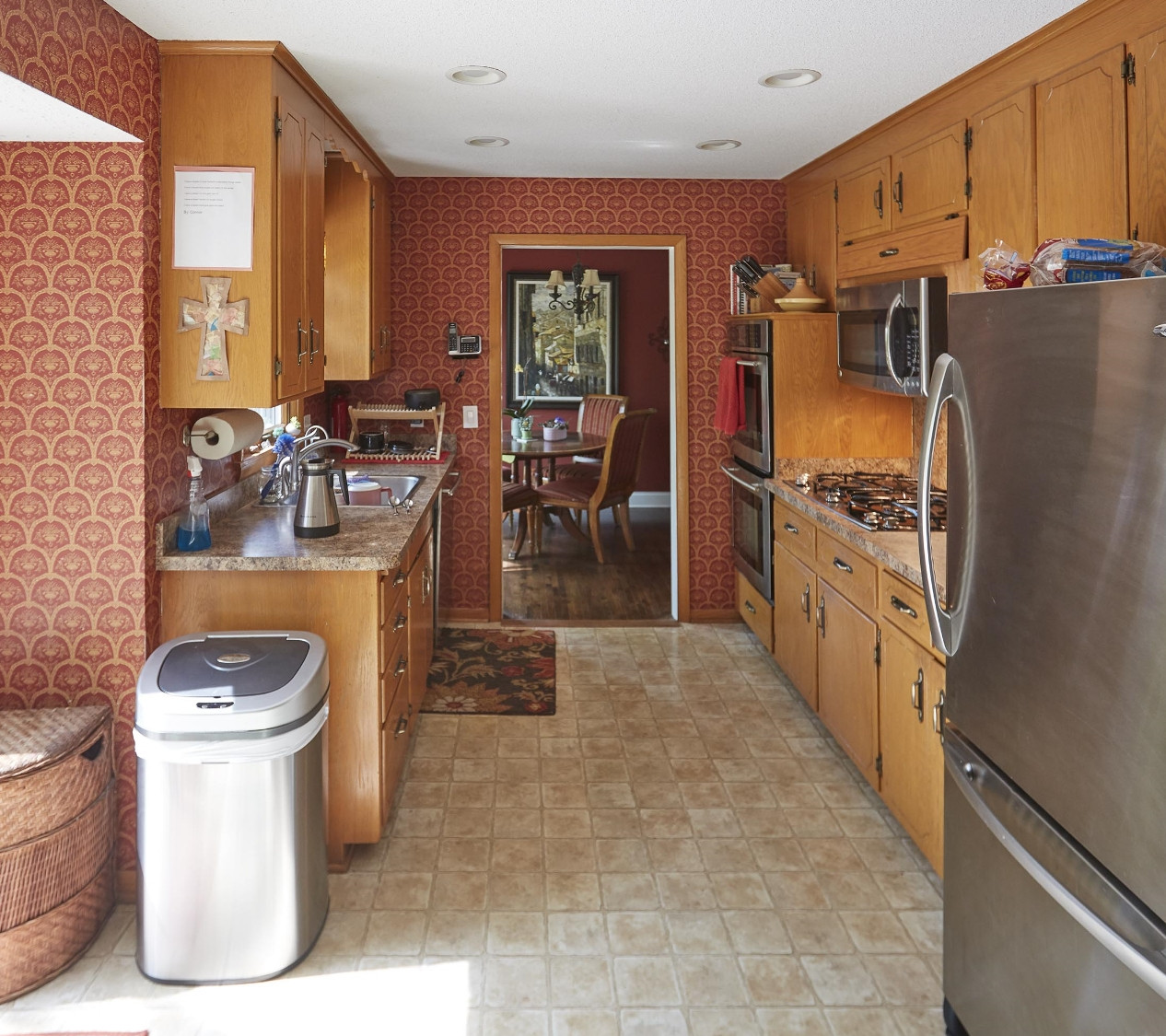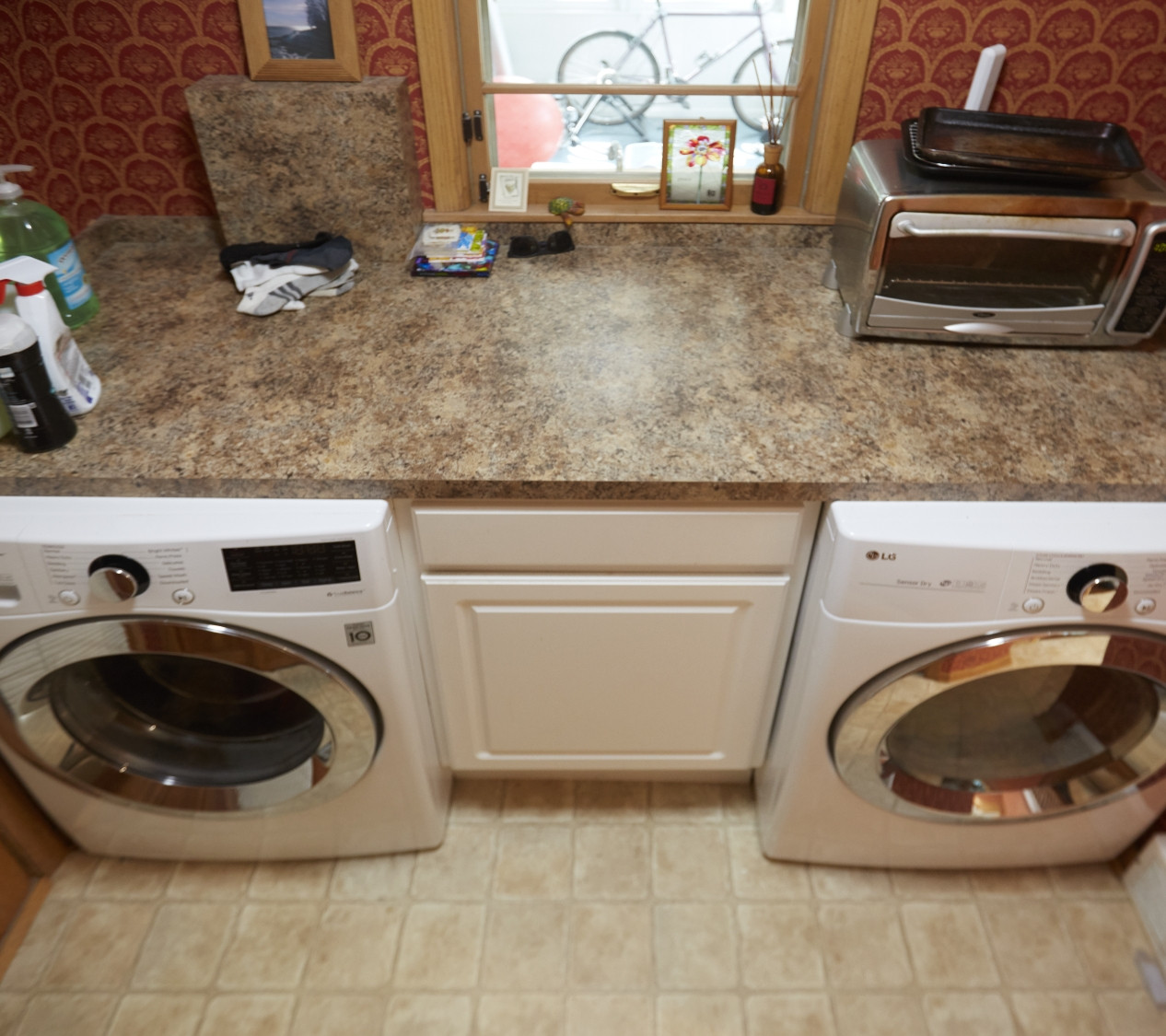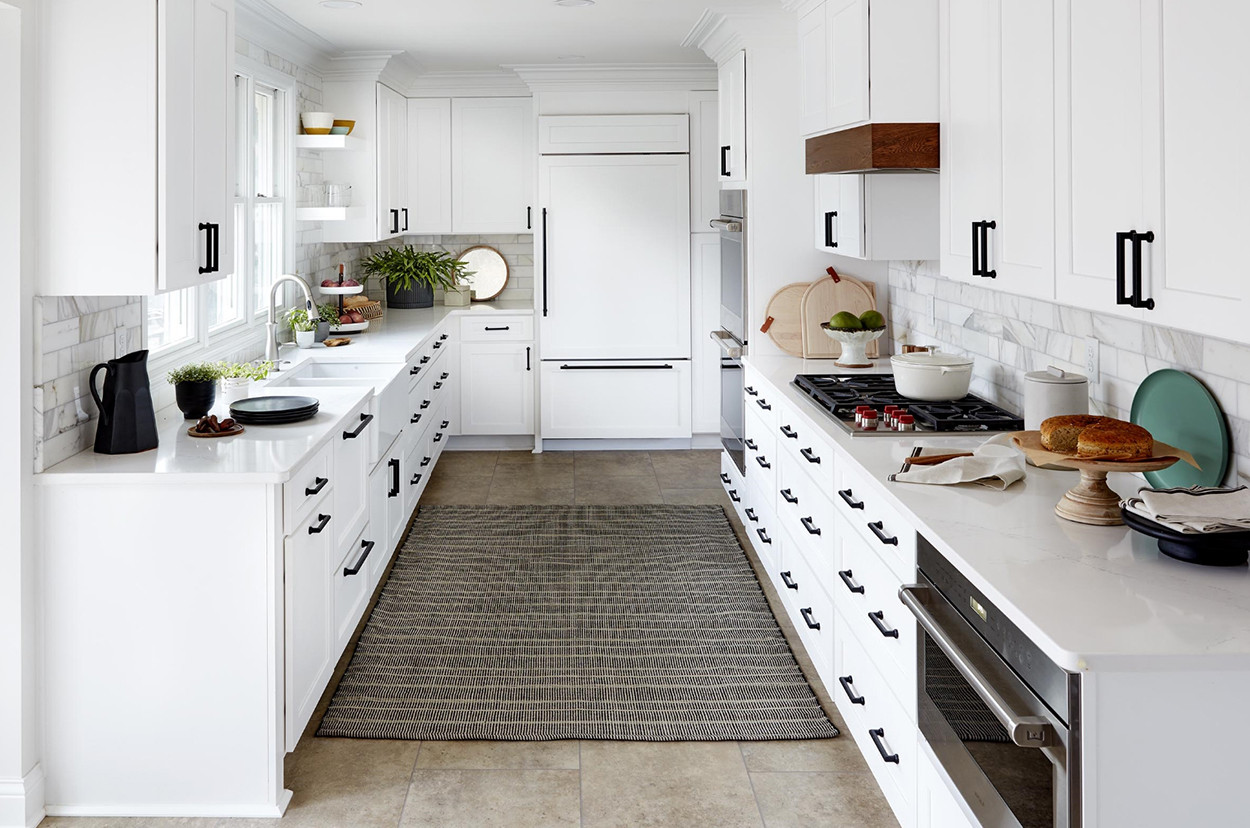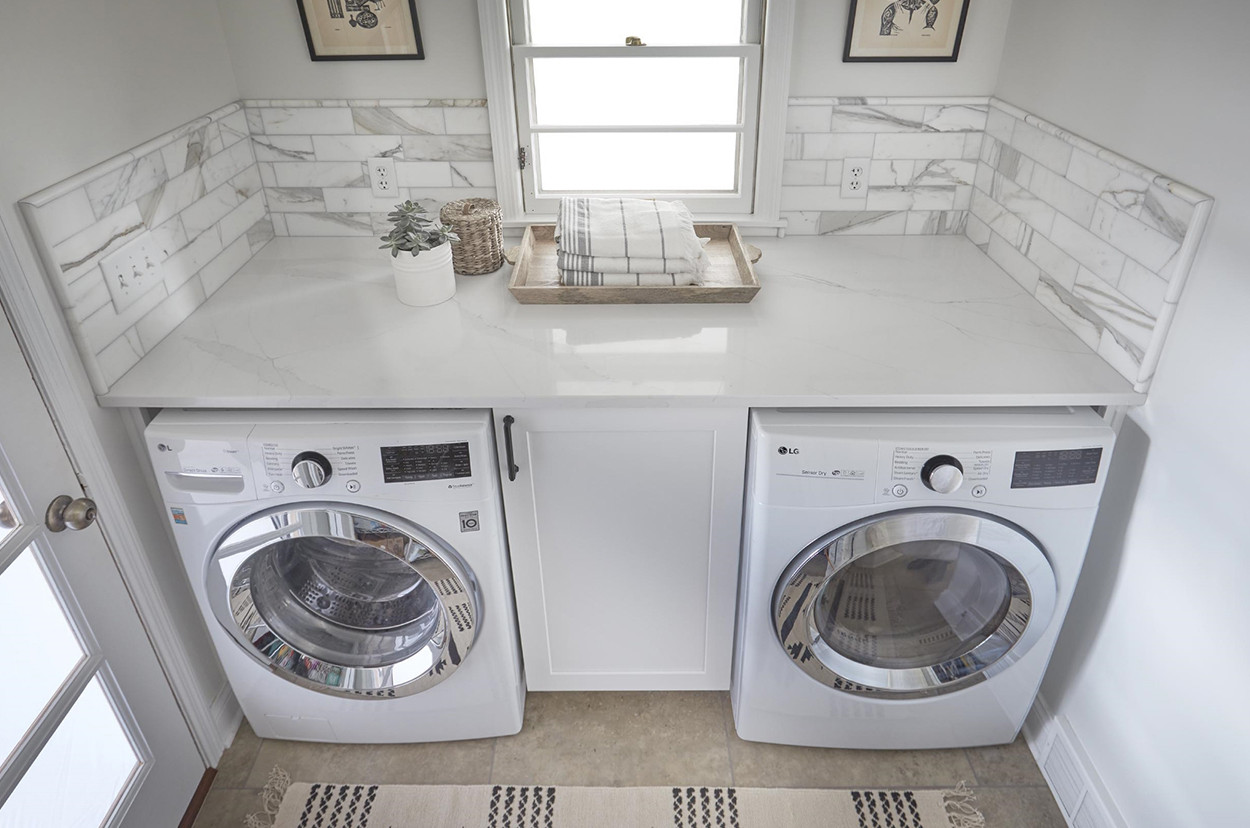 The first step in the kitchen remodel was selecting the countertop material which would serve as the focal point for the space. For the main kitchen and adjacent laundry room, designs from the Wilsonart® Calacatta Collection were selected including Calacatta Serchio and Calacatta Aquilea, giving the countertops a marble look with the durability of quartz. This set the tone for the rest of the material choices, including Sub-Zero appliances, Jeffrey Court Tile for the backsplash, and Schaub & Company hardware.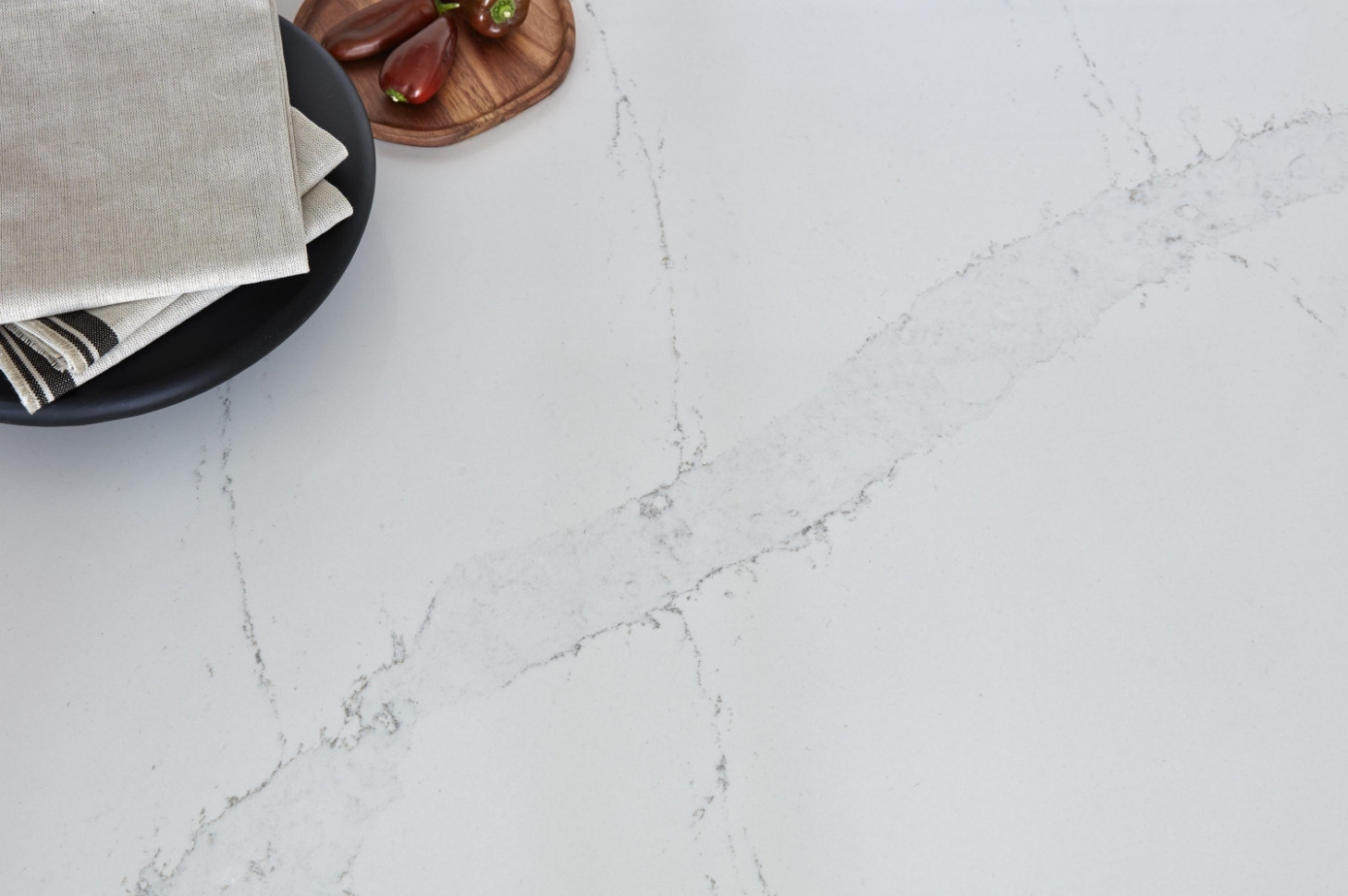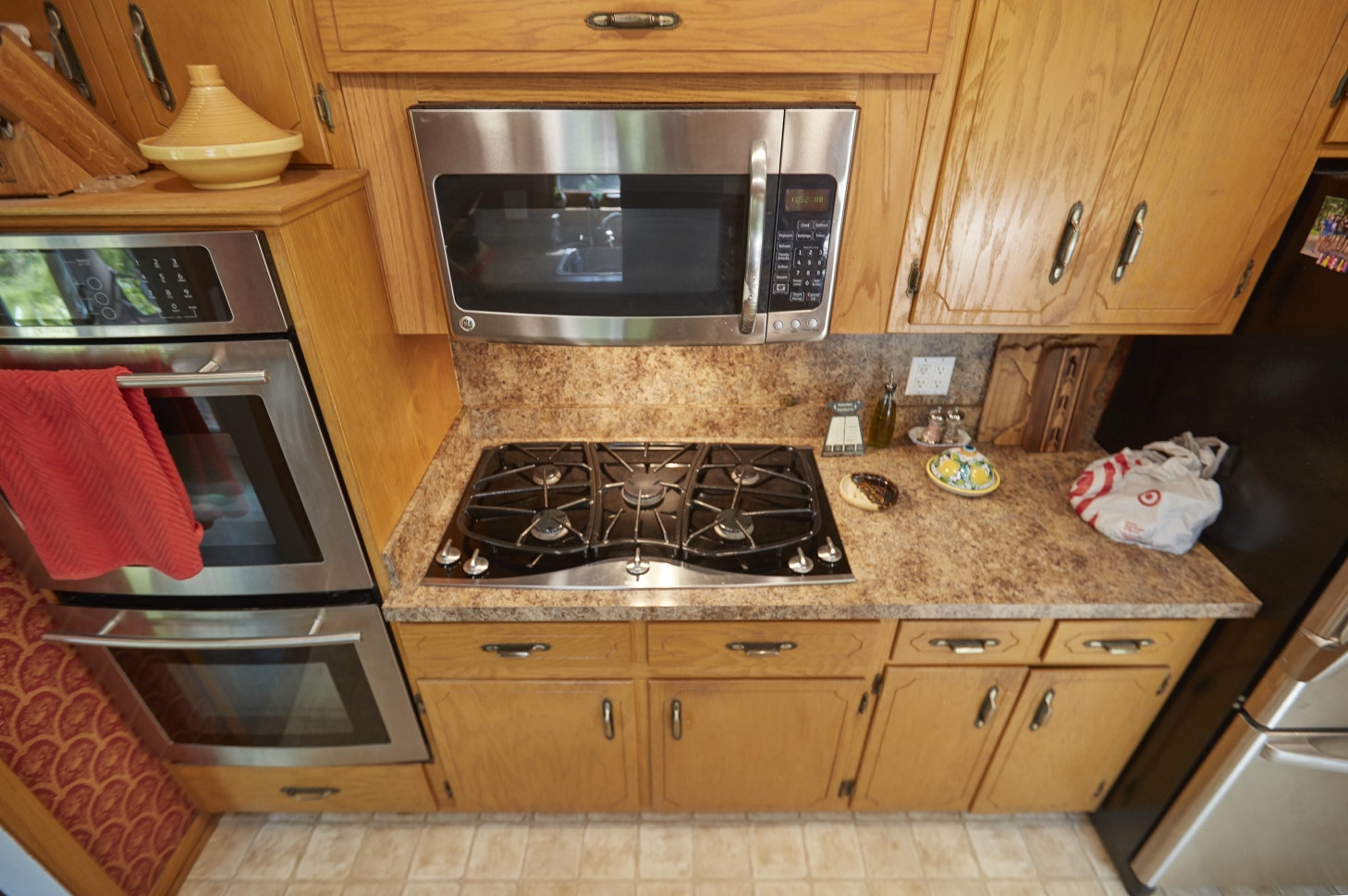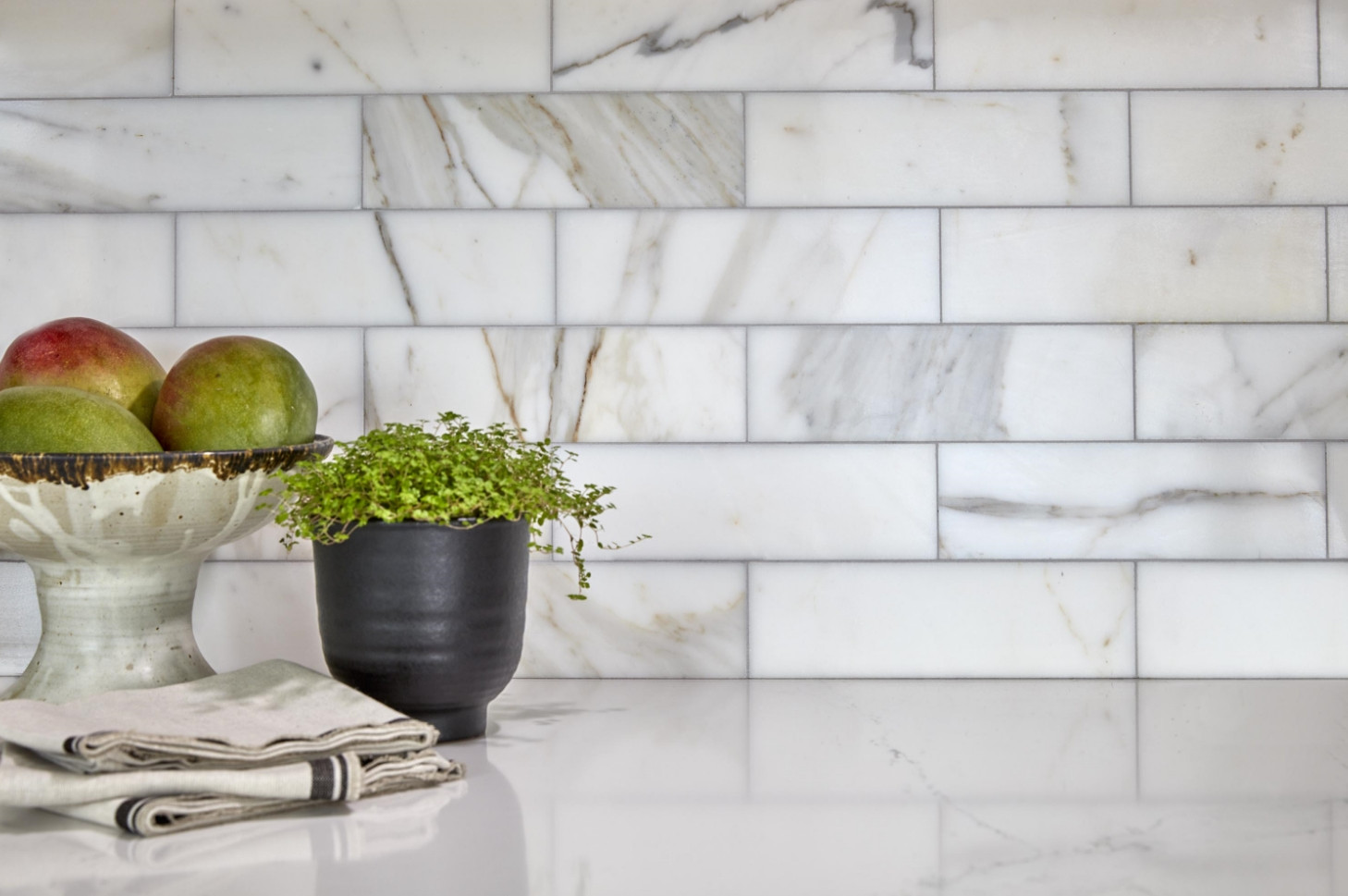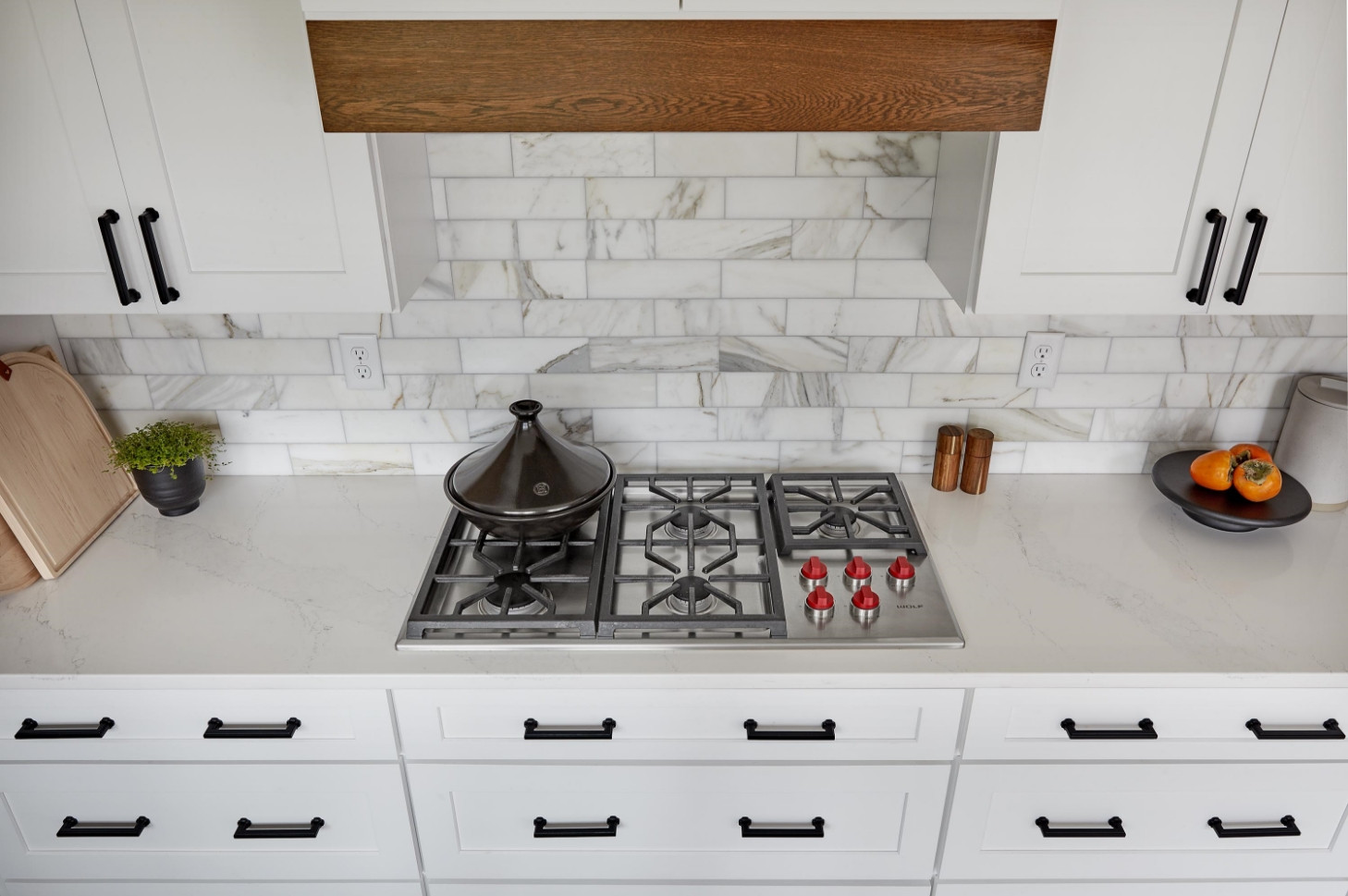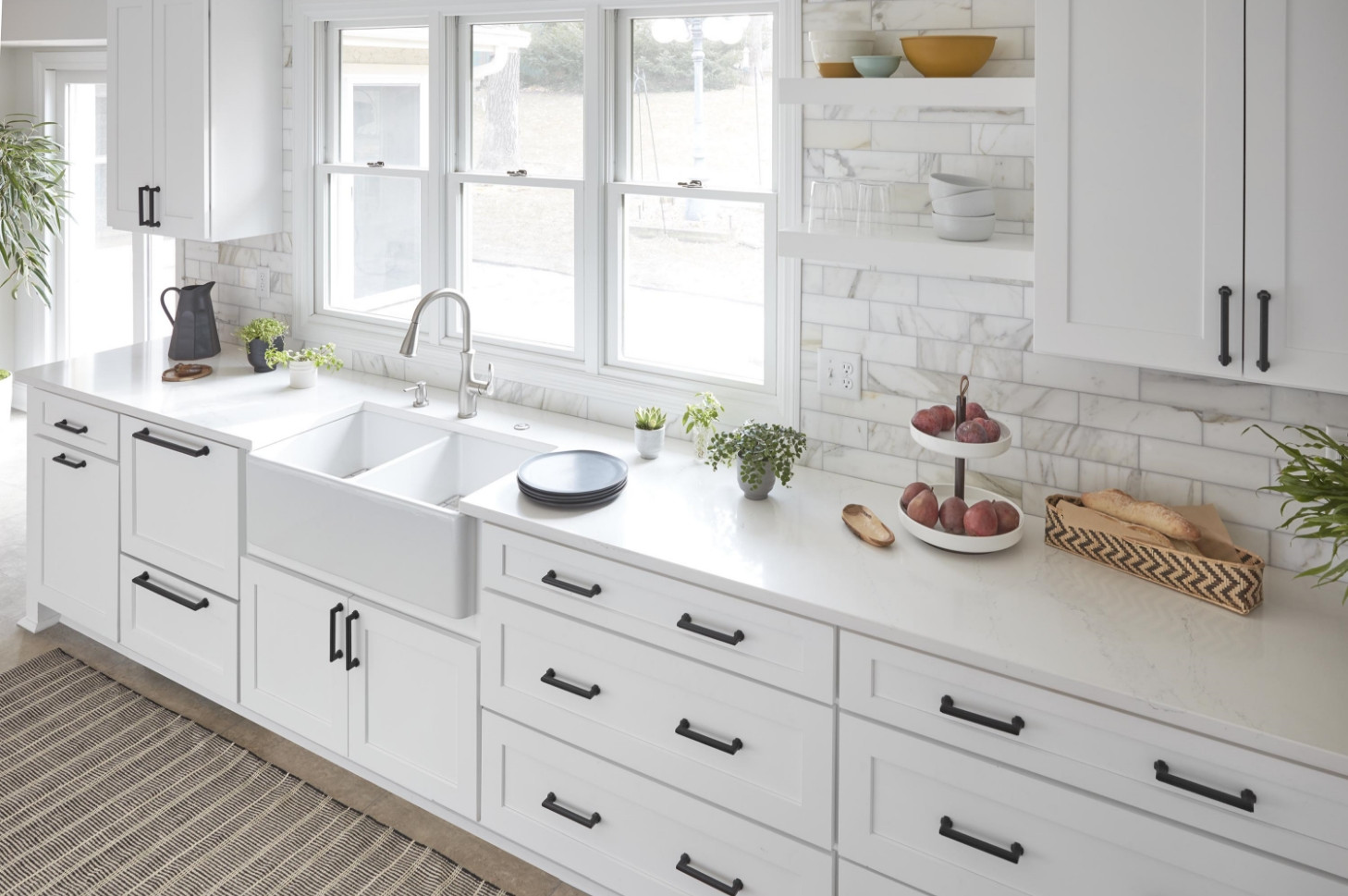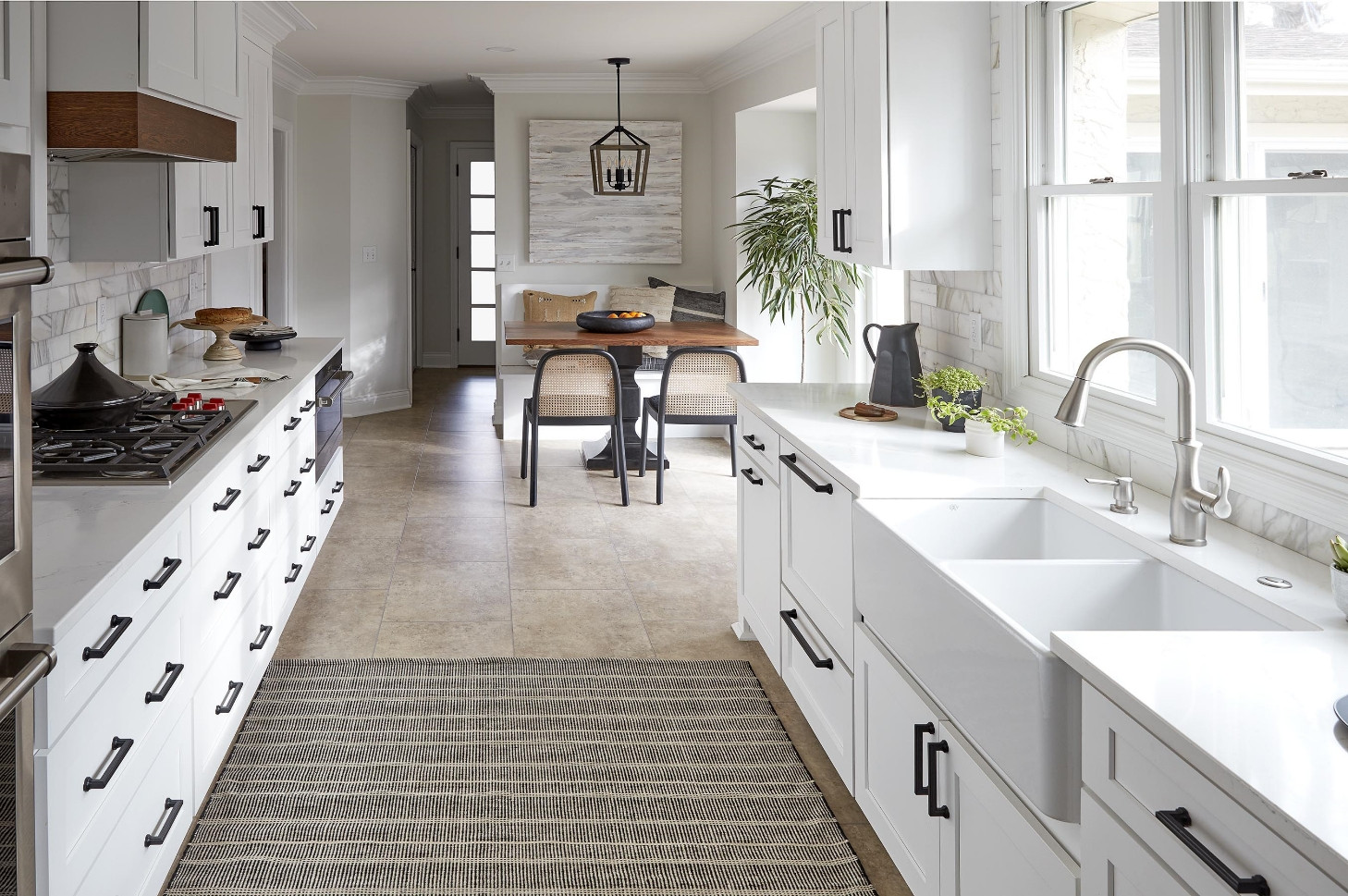 To showcase the new kitchen countertops, double hung windows above the sink flooded the space with natural light while a built-in banquette and table provided ample space for family and friends to gather. These custom touches, as well as the use of a variety of Wilsonart® Quartz designs, helped the family achieve their dream kitchen to share stories, and build lasting memories.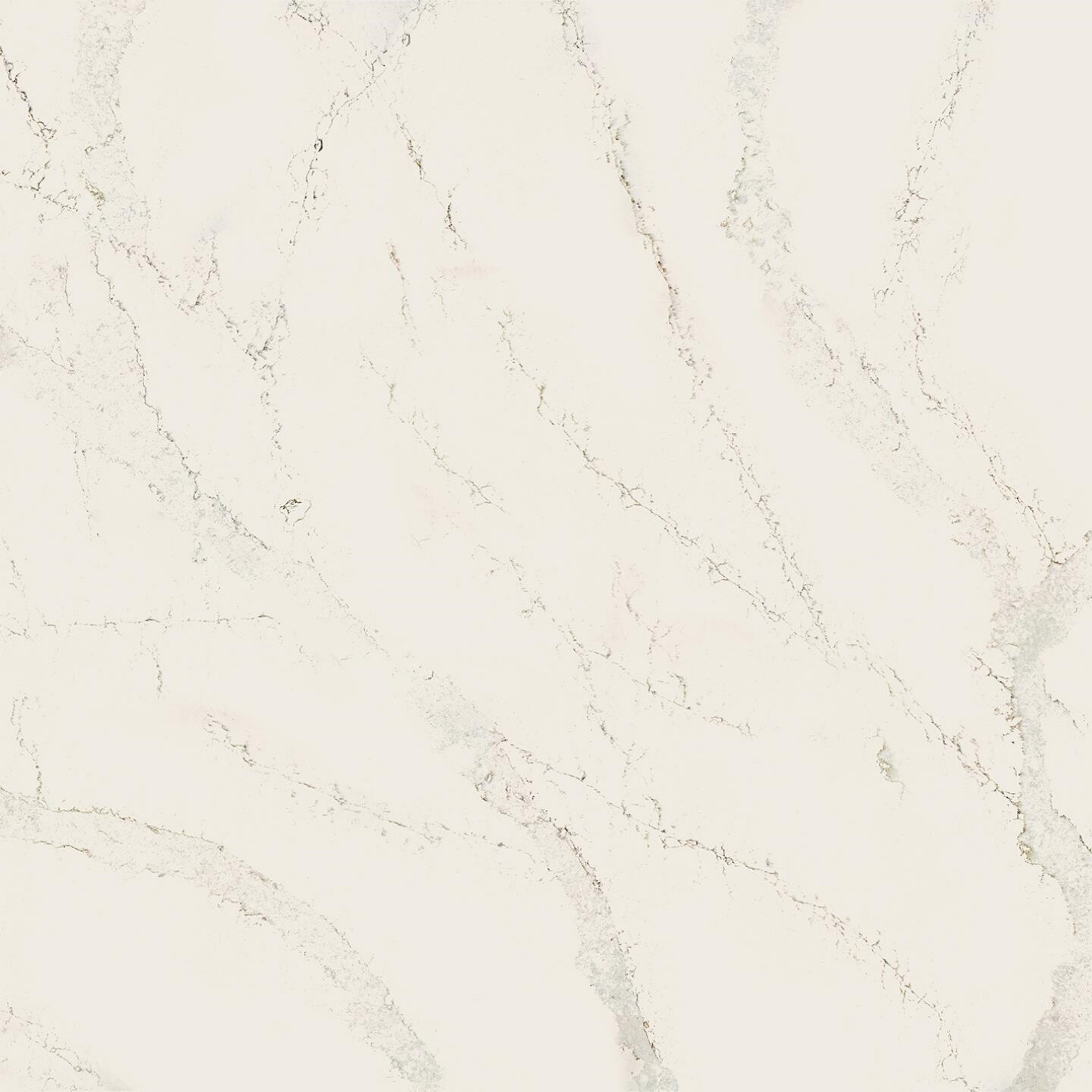 WILSONART® QUARTZ
Calacatta Serchio.
Q4059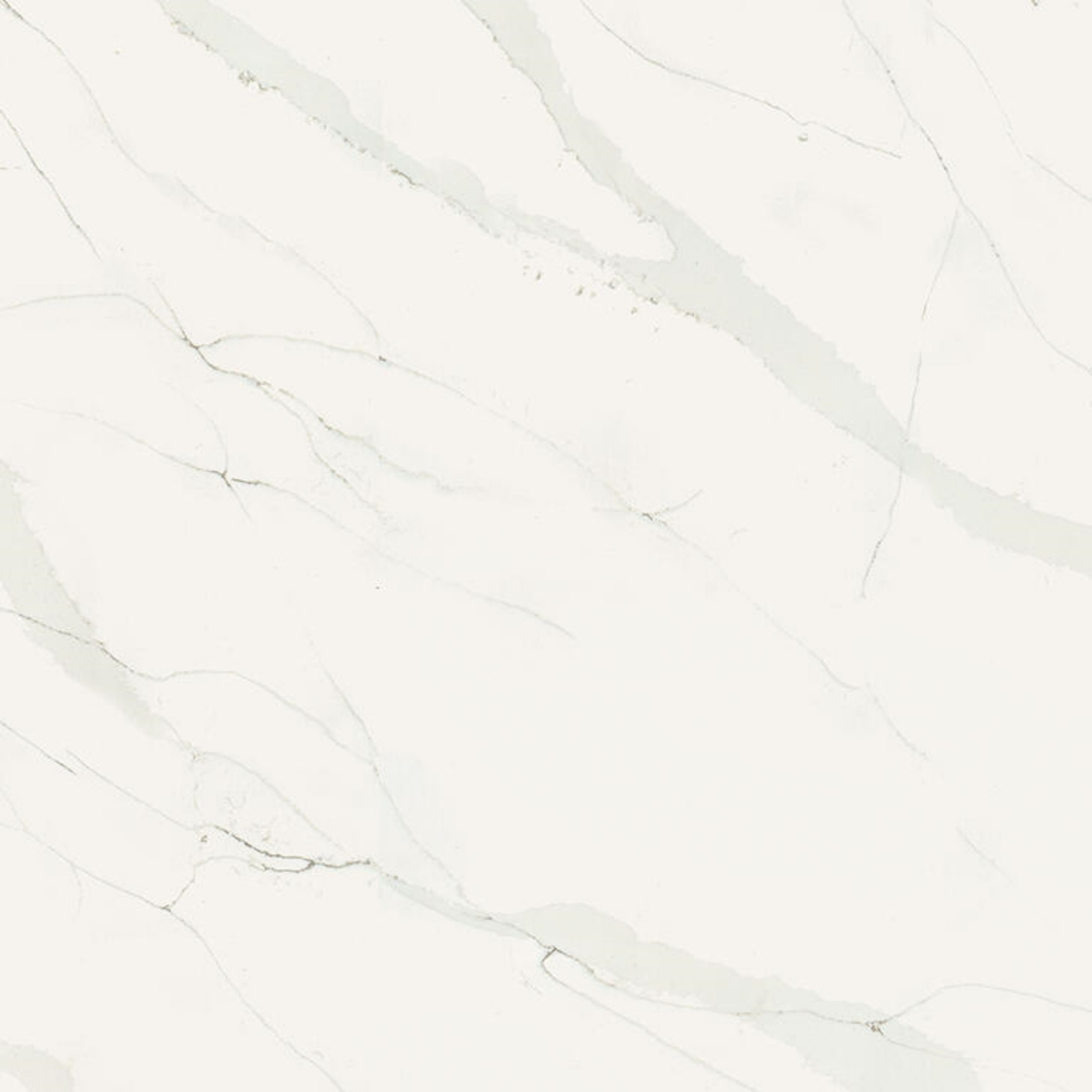 WILSONART® QUARTZ
Calacatta Aquilea.
Q4056