Sustainability is more than a design trend,
it is here to stay
Sustainable design seeks to reduce negative impacts on the environment, reduce consumption of non-renewable resources, and create healthy spaces. As the future of design evolves, the whole notion of sustainability is less of a fad and more of a lifestyle that promotes wellness and mental clarity ideal for creating calming, tranquil commercial spaces, from healthcare and education to hospitality and retail.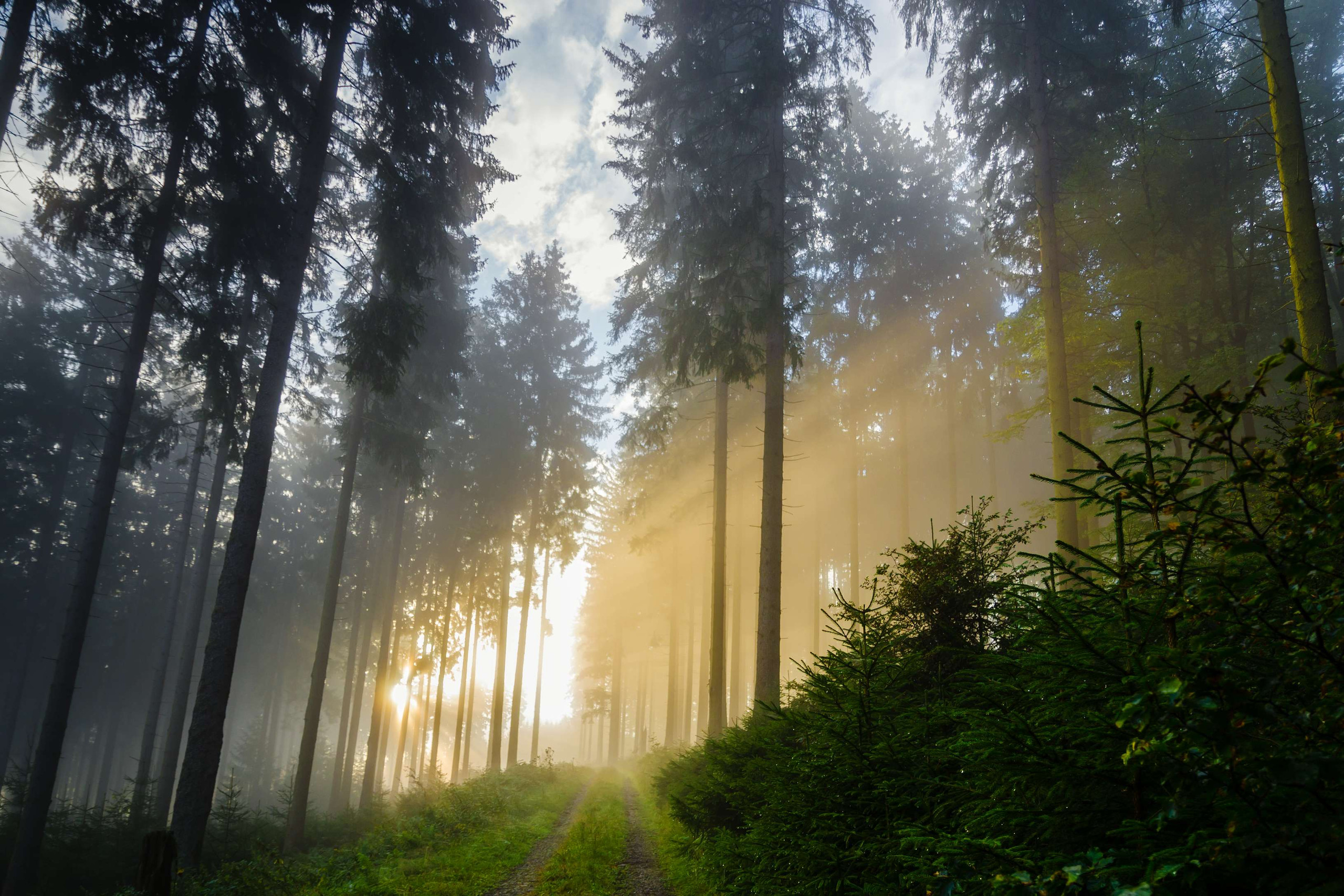 Wilsonart is committed to offering sustainable materials that offer durability and longevity. Wilsonart offers myriad products to meet those precise needs and help you create modern, sleek, and welcoming spaces with a nod toward function and efficiency. Palettes create a clean and natural feel that are timeless and balanced, able to withstand fast-flowing trends.

Wilsonart® Quartz is ideal for spaces with strict hygiene standards due to its nonporous design. Sustainably created HPL comes in a variety of woodgrains, making it an eco-friendly alternative with trees responsibly forested through FSC®.

To assist in finding the best product for your project's style, the Wilsonart® curated material palettes are organized by specific wood species and paired with complementary quartz surfaces that make connections to the natural world while enabling a sustainable lifestyle.

When Kristie Oldham, NCIDQ, seeks inspiration for her client's story, she typically starts with exploring nature. "A walk in the woods inspires biophilic material palettes," Kristie explains. "As one looks through the forest, the tree trunks create beautiful linear patterns that create a sequence of thin and thick lines combined with various textures. We used these pattern sequences as a foundation to showcase Wilsonart's sustainable HPL wood looks and Quartz products by creating serene palettes that are organized by wood species."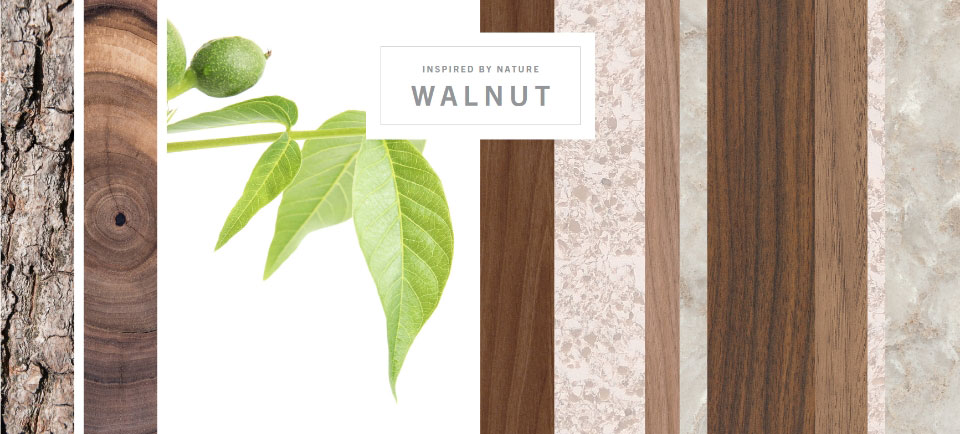 Walnut
Serene Modern – Subtle reddish-brown tones of natural walnut pair with warmer shades of white quartz, creating a tranquil and inviting mood.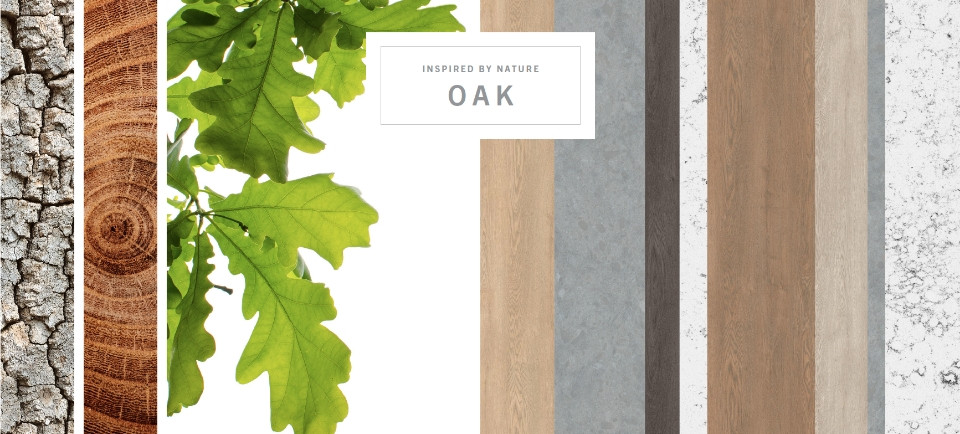 Oak
Farm and Fields – Distinct oak textures are enhanced by yellow, reddish-brown, and grey tones. Incorporating a cool grey, white, and black quartz creates a casual comfortable retreat that fits any style.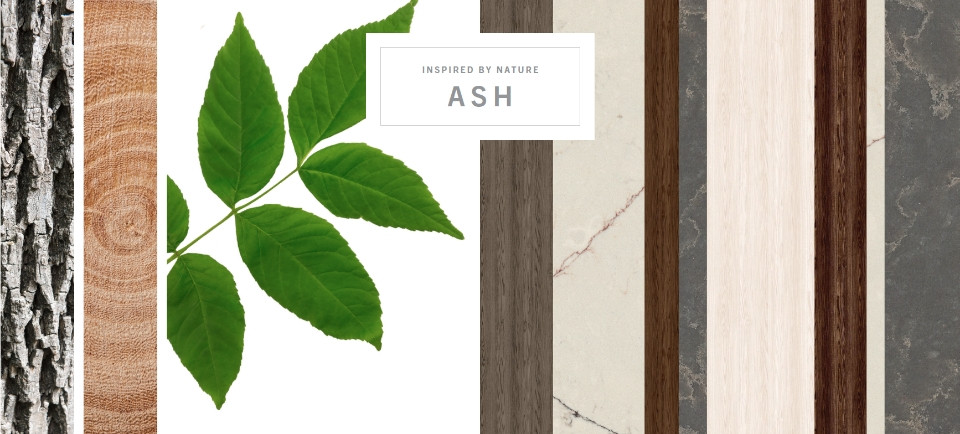 Ash
Urban Landscape – Soft white contrasted with dark chocolate brown creates a refined design inspired by urban environments. This palette plays on the bold vibrant contrast of this chameleon species which can emulate oak or walnut to fit your taste.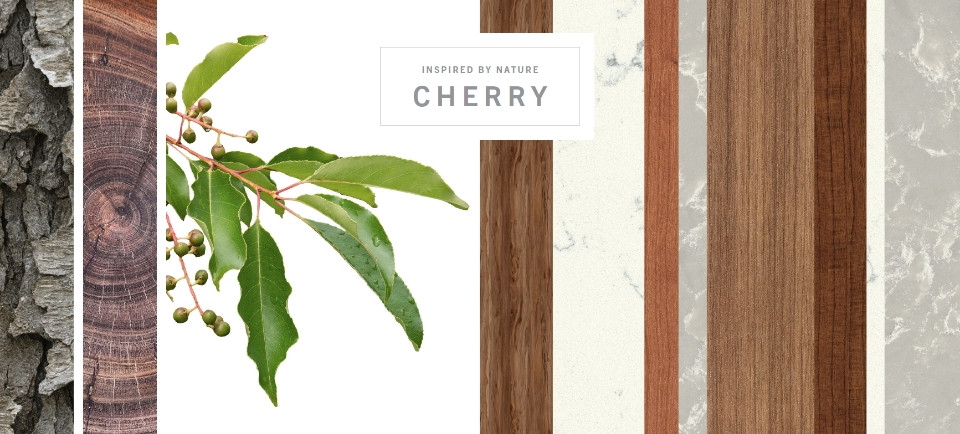 Cherry
National Forest – Nothing celebrates heritage like this traditional wood tone. These classic red hues are refreshed with crisp white and warm grey quartz.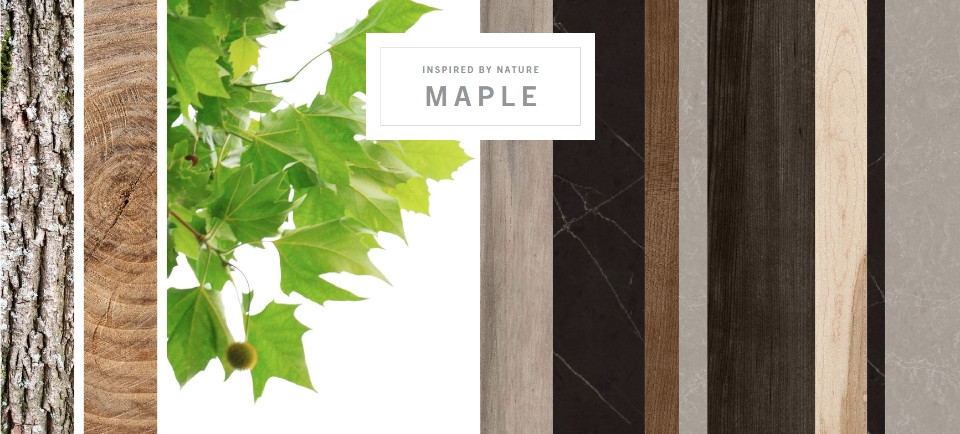 Maple
Refined Industrial – This Arts & Crafts inspired palette drives the masculine, rustic side of maple.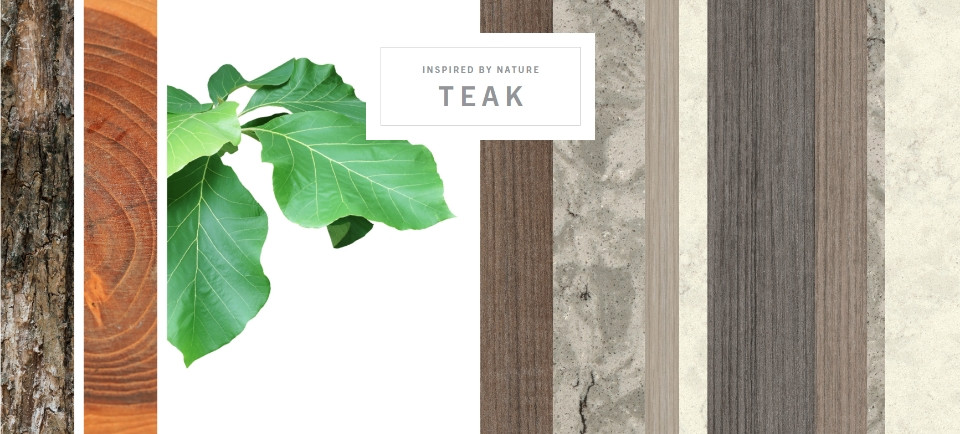 Teak
Northwest Foggy Mornings – This palette is inspired by the natural weathering process that creates the undeniable drama of teak staged with the textured rock ledges and sweeping cliff faces.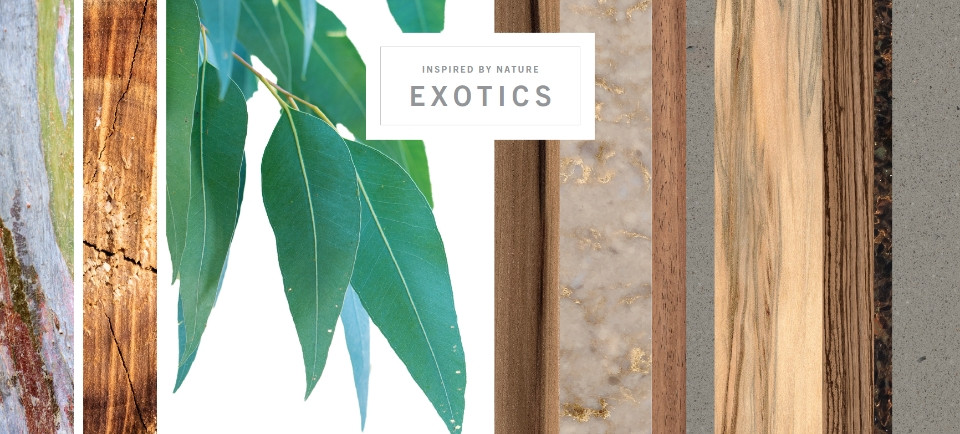 Exotics
Uniquely Eclectic! – The individualism and character that each exotic brings to a space is unmatched. This palette embraces nature's organic and random way of balancing elements through a variety of textures, scales, and color.
Bring sustainable design ideas to life
Wilsonart® offers stylish, durable materials that fit sustainable lifestyle needs. Our collections serve as the foundation for inspiration that will delight your clients with the superior performance you expect from engineered surfaces. We're here to help you find the right product for any project and on any budget.
Learn more about the efforts Wilsonart has in place to minimize waste and see how you can bring sustainability into your next project.