A space that honors the Scandi palette of design is a harmonious, purposeful space. Calming blues, greys, and browns are inspired by moving water and shifting sands. Clean lines that mimic smooth, weathered stone can be found in mid-century modern furniture and neutral fixtures.
Wilsonart® Quartz is stylish, sleek, and strong. It can also create a sense of calm and comfort. Capturing the essence of natural stone, this remarkable surface collection celebrates colors and contours inspired by Mother Nature while offering reliable durability.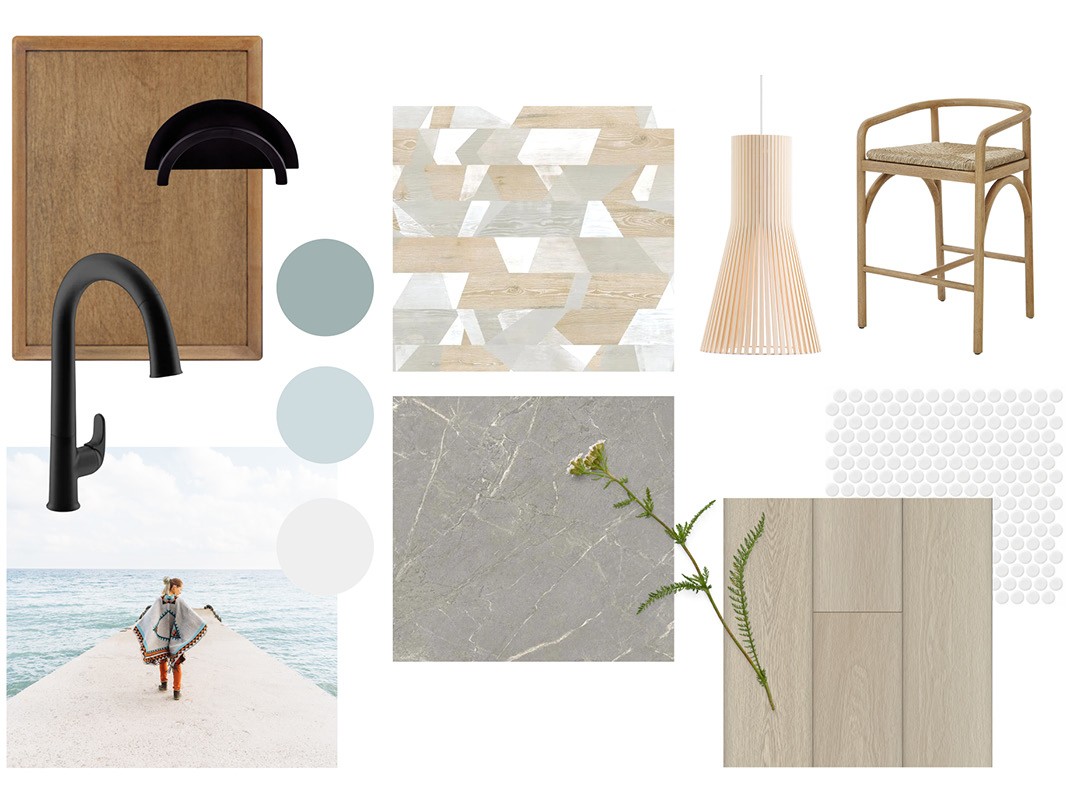 Sensate Touchless Pull-Down Kitchen Sink Faucet | K-72218 | KOHLER | KOHLER, Retro Rounds (daltile.com), Top Knobs TK53BLK Sanctuary Collection 3-1/2 in. (89mm) Pull, Flat Black (topknobsdecor.com), Top Knobs TK54BLK Sanctuary Collection 3-1/2 in. (89mm) Backplate, Flat Black (topknobsdecor.com), Secto Small 4201 wooden modern pendant lamp Secto Design | Secto Design, Holden Bentwood Bar Stools & Counter Stools (ballarddesigns.com), LifeSeal Spring Mist 7.09" White Oak Rigid Core RFHY70L06E (bruce.com), Aria flat panel style | Showplace Cabinetry.
This Scandi kitchen inspiration features open shelving and contrasting vertical applications for a look that is simultaneously reserved and eclectic. The simple nuance of the Scandi palette allows for distinct tiling, woodgrain cabinets, and European-inspired countertops.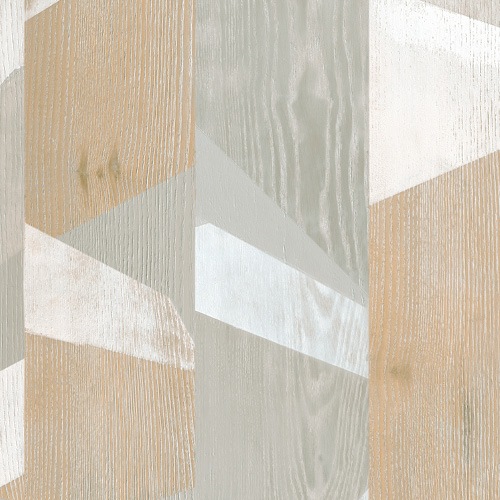 WILSONART&reg HPL
Stockholm Mod.
This large-scale fractured design features raw wood and geometric patterning for a vertical application that creates minimalist cohesion. The overlapping neutral colors reflect the artistry of a stone-scattered beach.
Y0577K-16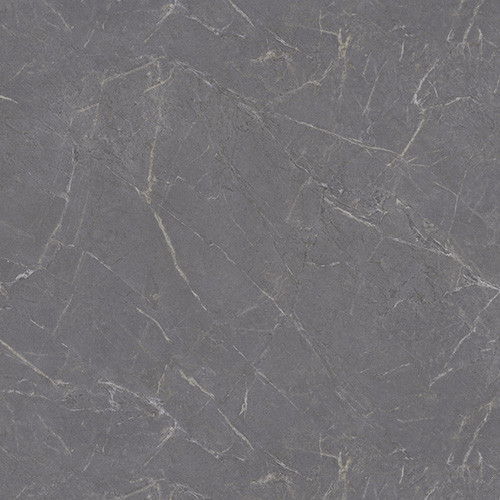 WILSONART&reg THINSCAPE&reg
Soapstone Mist.
European-inspired THINSCAPE® in Soapstone Mist works perfectly as a countertop for the Scandi palette. This grey soapstone features natural veining and a luster finish that makes a statement without detracting from beautiful cabinetry or shelving.
TS307
MOOD BOARD COLLECTION
Find your inspiration.