Minimized Form. Maximized Function.
When Madeleine Design Group set out to design this Vancouver townhome, modern West Coast living was the top priority. However, achieving this vision with the available space was an immediate challenge. Sharp angles. Walls that constricted natural light. Rooms that lacked cohesiveness. Remodeling in the face of these features required thoughtful consideration and the help of Wilsonart®. In the end, the residence was transformed into 1200 square feet of walnut detailing, radiant sunlight, and everyday functionality.
The Fairview Slopes Residence breathes with duality. Madeleine Design Group chose to contrast crisp white walls and cabinets with rich wood detailing in the kitchen, office space, and bathrooms. This is where Wilsonart® TFL panels became a necessary solution. The woodgrain texture of walnut Thermally Fused Laminate offered a mid-century flair, and white cabinetry was the perfect complement for on-trend simplicity. More importantly, the cohesive design was an effective method for maximizing space.
The resulting home features ample storage and necessary appliances, yet feels more inviting and expansive due to its use of Wilsonart. The strategic placement of Wilsonart® TFL allows for a beautifully concealed refrigerator, a fireplace that fits comfortably on a wall corner, and a bathroom cabinet system that marries storage with style. With the help of Wilsonart, modern form and traditional function were achieved.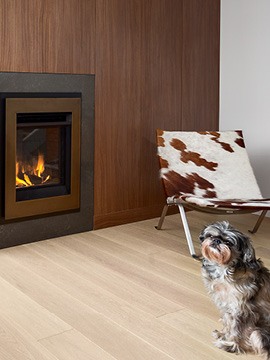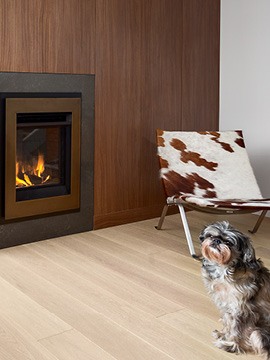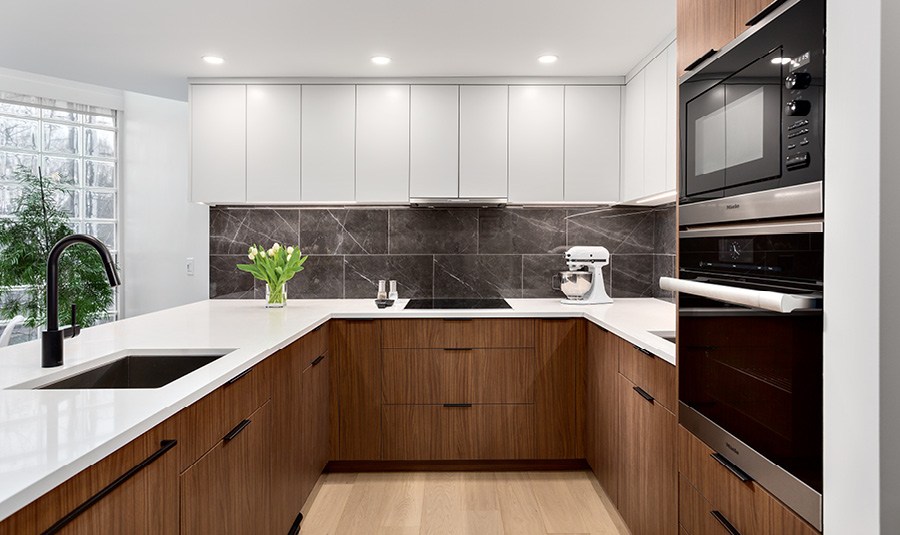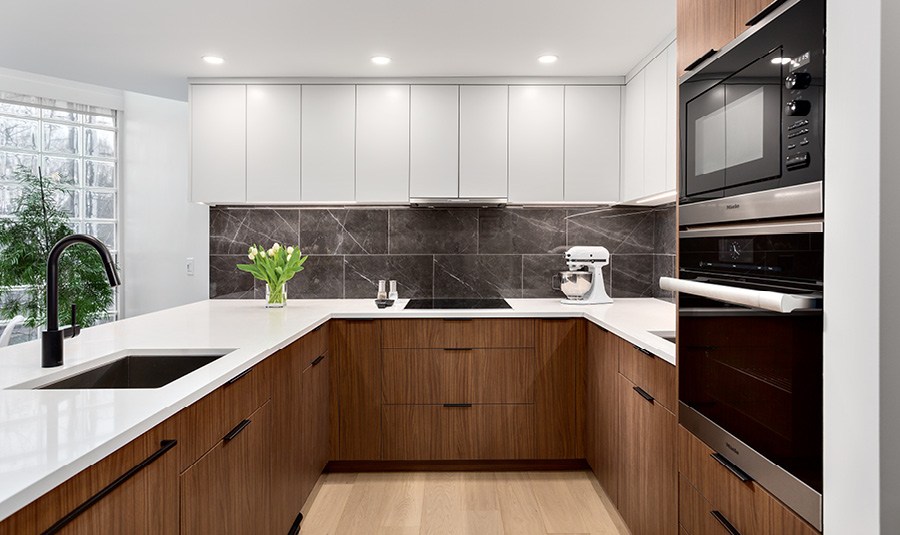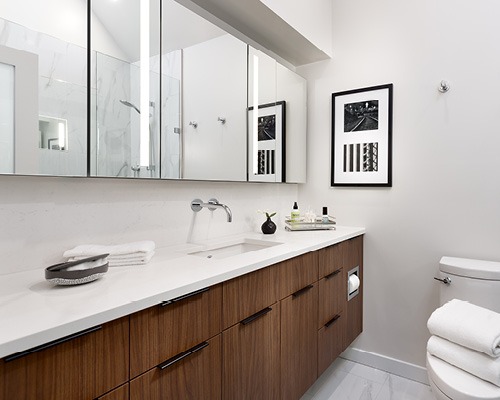 The Wonder of Walnut.
Walnut TFL helps the kitchen, office space, primary and secondary bathrooms at Fairview Slopes speak a uniform design language. In the kitchen, white upper cabinets pair effortlessly with customized TFL panels that conceal appliances. During broad daylight, the nature-inspired glow of TFL wall panels results in an office that seldom needs indoor lighting.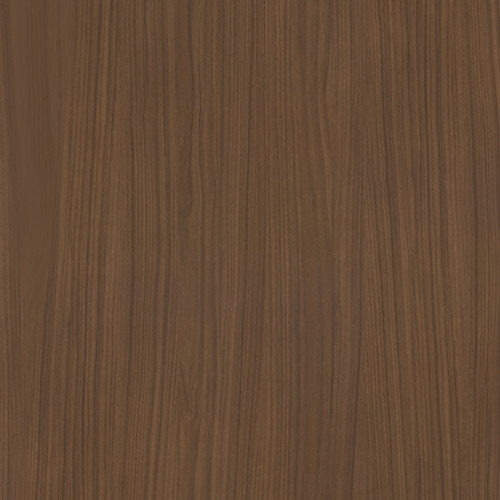 WILSONART® TFL
Walnut Heights.
7965K-12

WILSONART® TFL
Designer White.
D354K-07