High fashion.
High design.
Closets are about more than storage. They are sanctuaries of choice. Confidence. And endless creativity. That's why Closet Envy used a luxurious woodgrain from The LUJO® Collection to craft a space that exudes sophistication — and elevates the sophisticated styles within. Designer handbags, shoes, and boxes are featured on a runway of natural woodgrain textures that attract sunlight. A stone-look countertop completes the island and complements each storage space as a neutral centerpiece for the room.
As open shelving and practical storage continue to trend in residential environments, homeowners are finding new ways to create high-end accents for auxiliary spaces and closets. Notice the mindful use of strip lighting and the sheer number of drawers. Thanks to Wilsonart's expansive coordinated solutions program, this upscale closet space is a perfect exact match in design and finish. This allows for the muted tones of clothing and hats to blend in while bright boots and unique accoutrements such as disco balls, picture frames, and plants grab the attention of every visitor.
Photo Credit: Closet Envy
Dallas/Atlanta/Sarasota
Designer: Rhonda Ray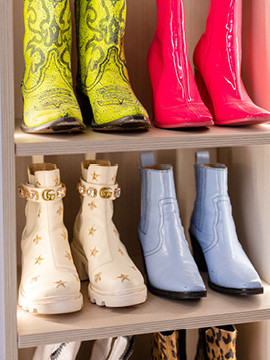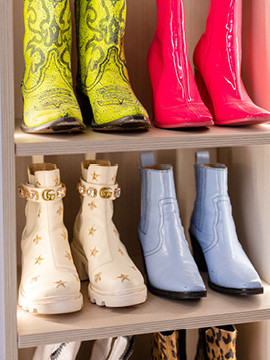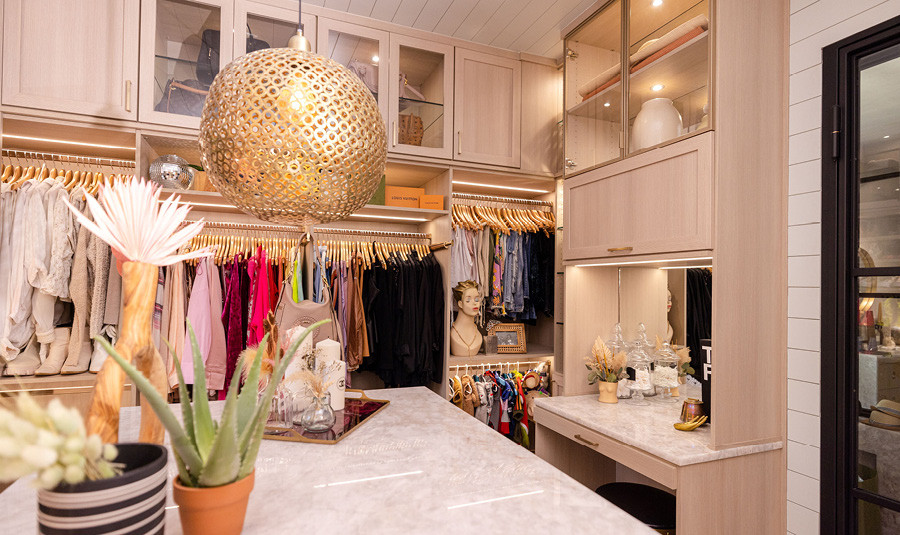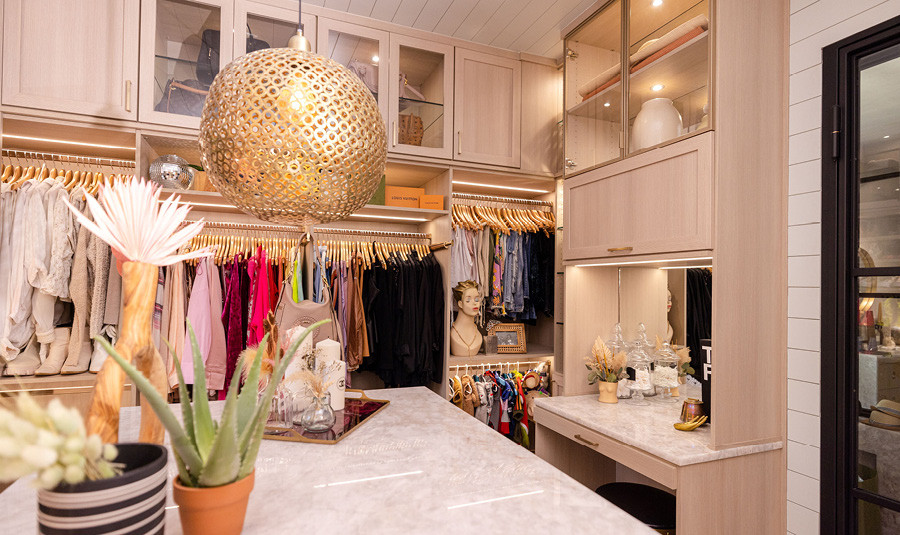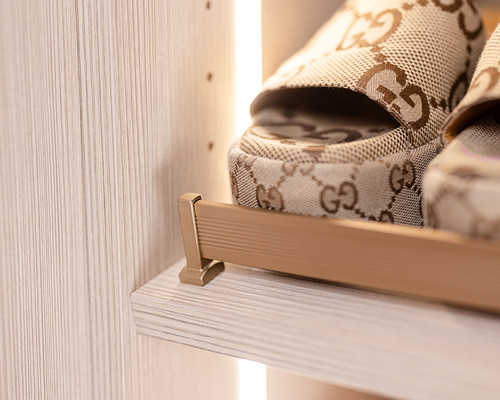 THE LUJO® COLLECTION.
A golden opportunity.
The neutral color, straight grain, and radiant Gloss Line finish of High Line from The LUJO® Collection offers the perfect opportunity for gold accents throughout this closet. Each drawer handle is a modern, functional design complete with a golden hue that beautifully reflects natural light. Gold fixtures like an eclectic hanging lamp define the space's personality alongside luxury candles that sit atop a golden tray. And most importantly, this closet has been approved by Briggs, the resident labradoodle!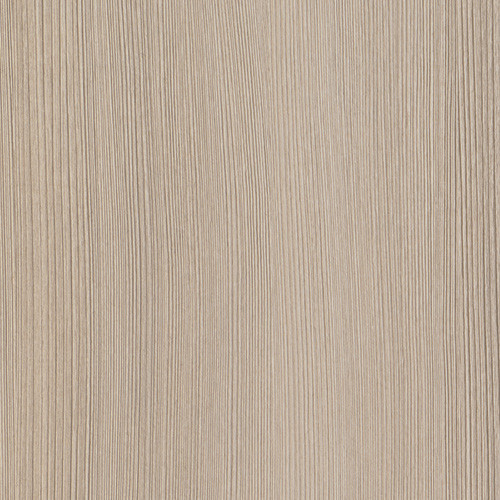 THE LUJO® COLLECTION
High Line.
7970K-28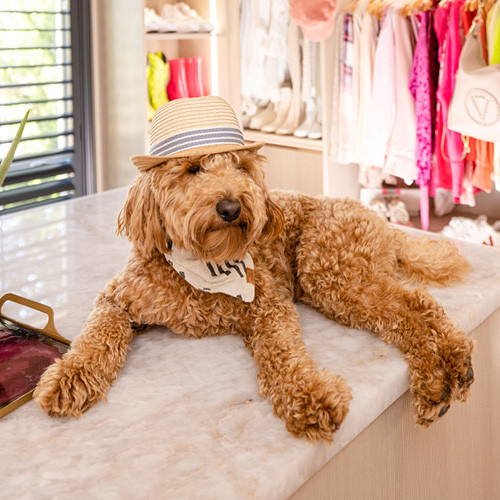 WILSONART® TFL
Designer White.
D354K-07