Farmhouse
Guest Bathroom
Renovation
Modern bathroom design
made easy with Wetwall™
As part of an 1850s farmhouse renovation in rural Germantown, Wisconsin, homeowner and craftsman Ari Smejkal, founder of Hammer Design Group and a member of Alison Victoria's team on HGTV's "Windy City Rehab," is building a guest house from the ground up. The crowning jewel of that dwelling is a new, modern bathroom that maximizes space and efficiency with beautiful and durable materials. Wetwall™ water-proof panels, used throughout the bathroom, create a stunning and functional backdrop for the space.
A refined take on farmhouse style
Ari, his wife, Lara, and their six children reside in the 1850s farmhouse, which is being remodeled to maintain its historic charm while embracing modern design elements and materials.
Because the guesthouse bathroom is a relatively small space, Ari and Lara devised a design to brighten and visually expand the space. Wetwall™ panels in Aria White created the foundation of the design, covering the shower surround and the room's four walls. The Wetwall™ paneling functioned as a refined backdrop to more rustic elements, such as exposed ceiling joists and a live edge vanity top with a concrete sink. A sliding barn door and shutters add a quintessential farmhouse feel that tie the room to the rest of the house.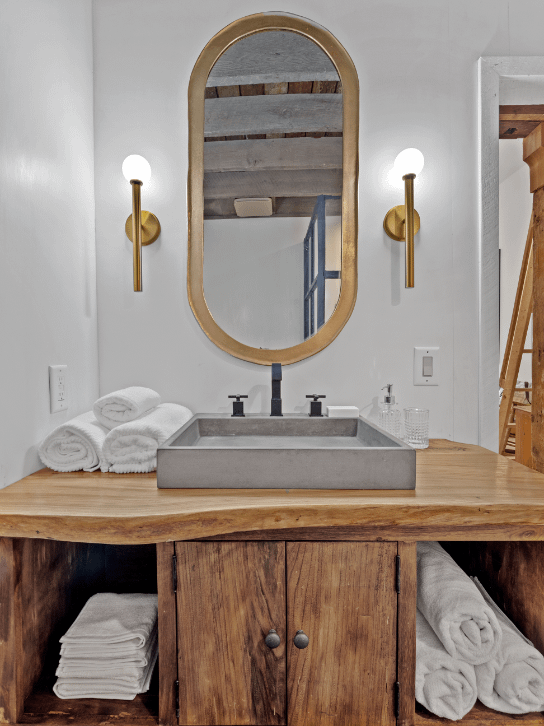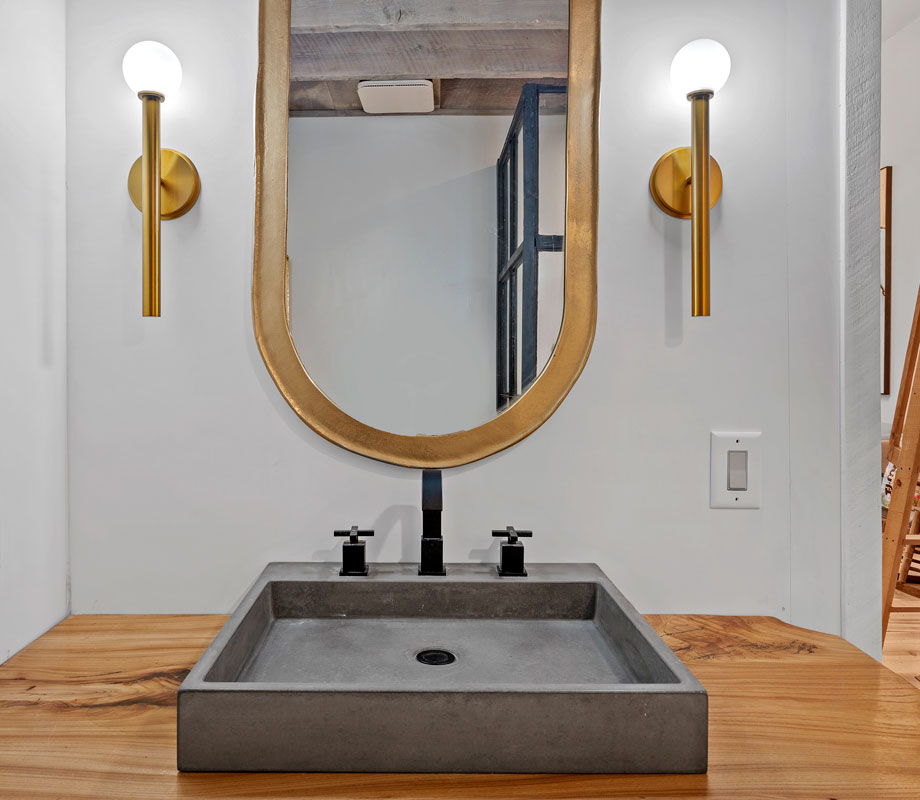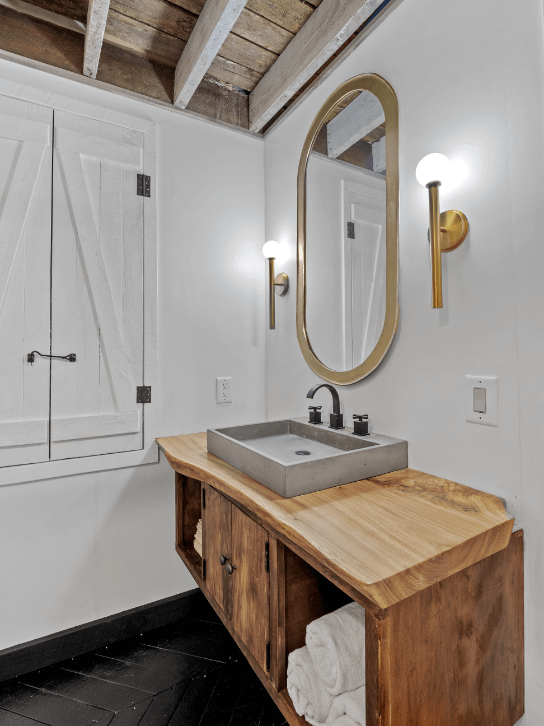 Easy install with a sleek aesthetic
Even for first timers like Lara, installing Wetwall™ panels is easy and fast. Tight-fitting tongue and groove paneling with color-coordinated caulk create a seamless look. The subtle pattern on the panels creates depth to the walls while the light finish makes the small space feel updated, bright, and airy.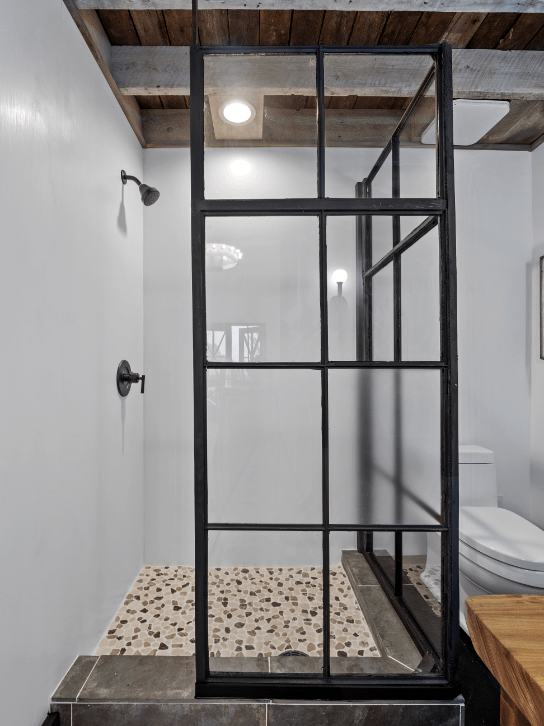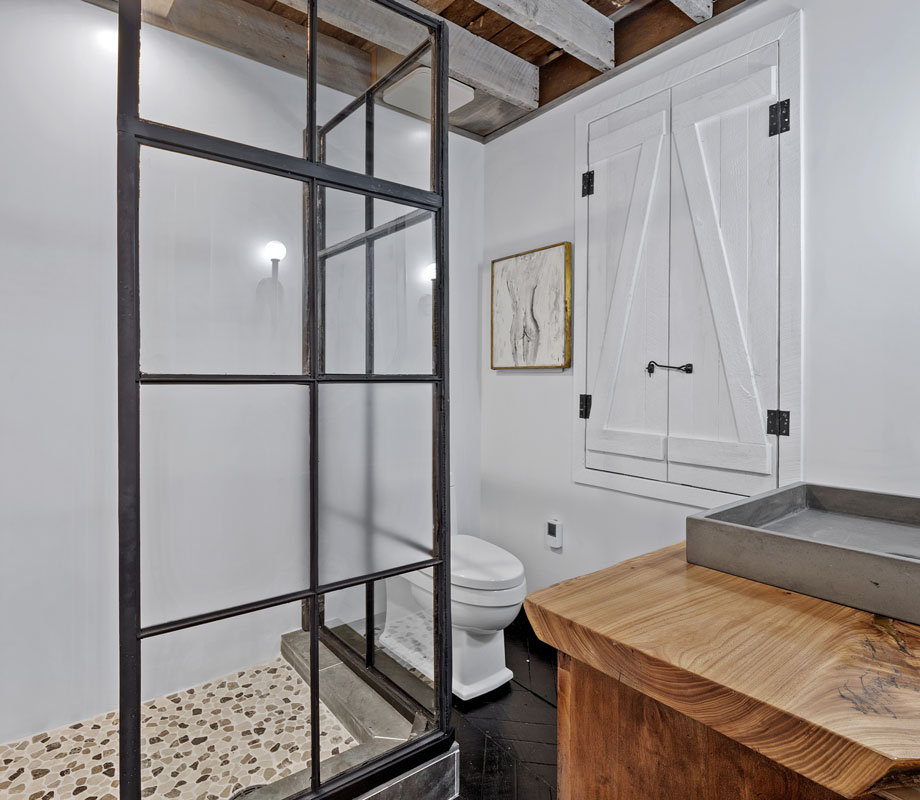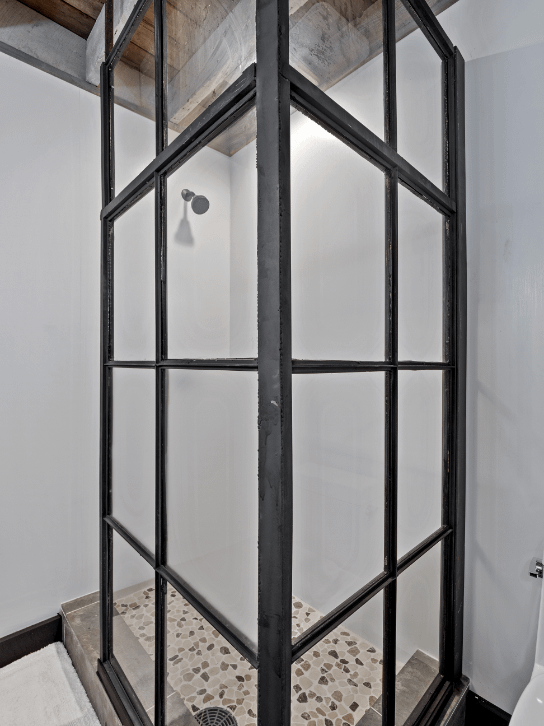 A space guests won't want to leave
Pairing WetwallTM shower wall panels with an industrial style glass shower creates a high end, spa-like oasis that will delight overnight guests. The resulting space is a blend of surfaces that are both rough and refined with a sophisticated yet approachable feel.