AN ELEGANT AND PRACTICAL LAUNDRY ROOM WITH THINSCAPE®
AN ELEGANT AND PRACTICAL LAUNDRY ROOM WITH THINSCAPE
A Bold and Modern Laundry Room Makeover With Black Amani THINSCAPE®
The laundry room is an essential space in the home, and in many layouts, it is one of the primary entry points for daily traffic. Often overlooked, this area of the house can be the perfect opportunity to marry functionality with appeal to make the best first impression.
Home Décor, DIY, and Lifestyle content creator El Peterson was in dire need of a laundry room makeover. Her family enters the home from the garage through the cluttered and outdated laundry room. They also lacked counter and storage space to do essential tasks that the space was designed for.
To create an attractive laundry room with plenty of workspace, El and her husband, Jeff, partnered with Wilsonart to install their revolutionary THINSCAPE® countertops.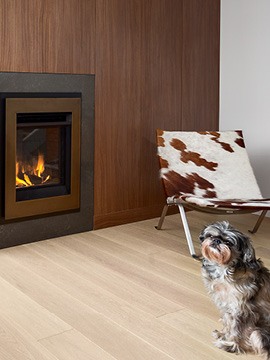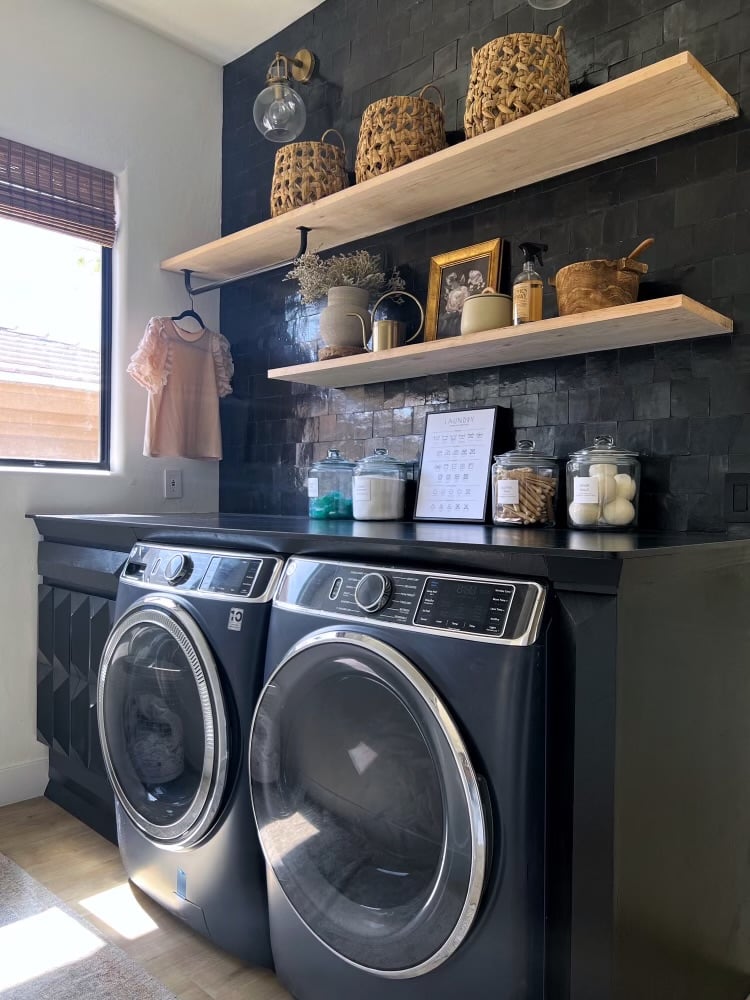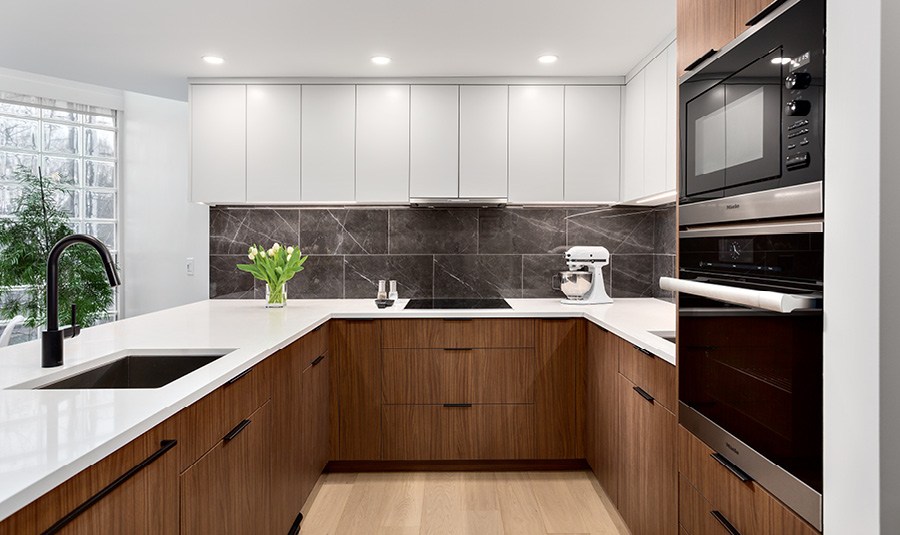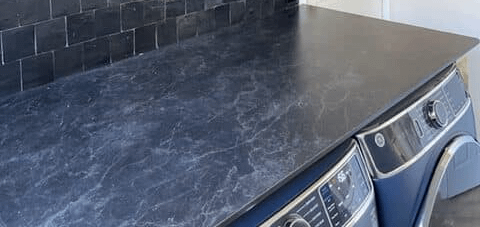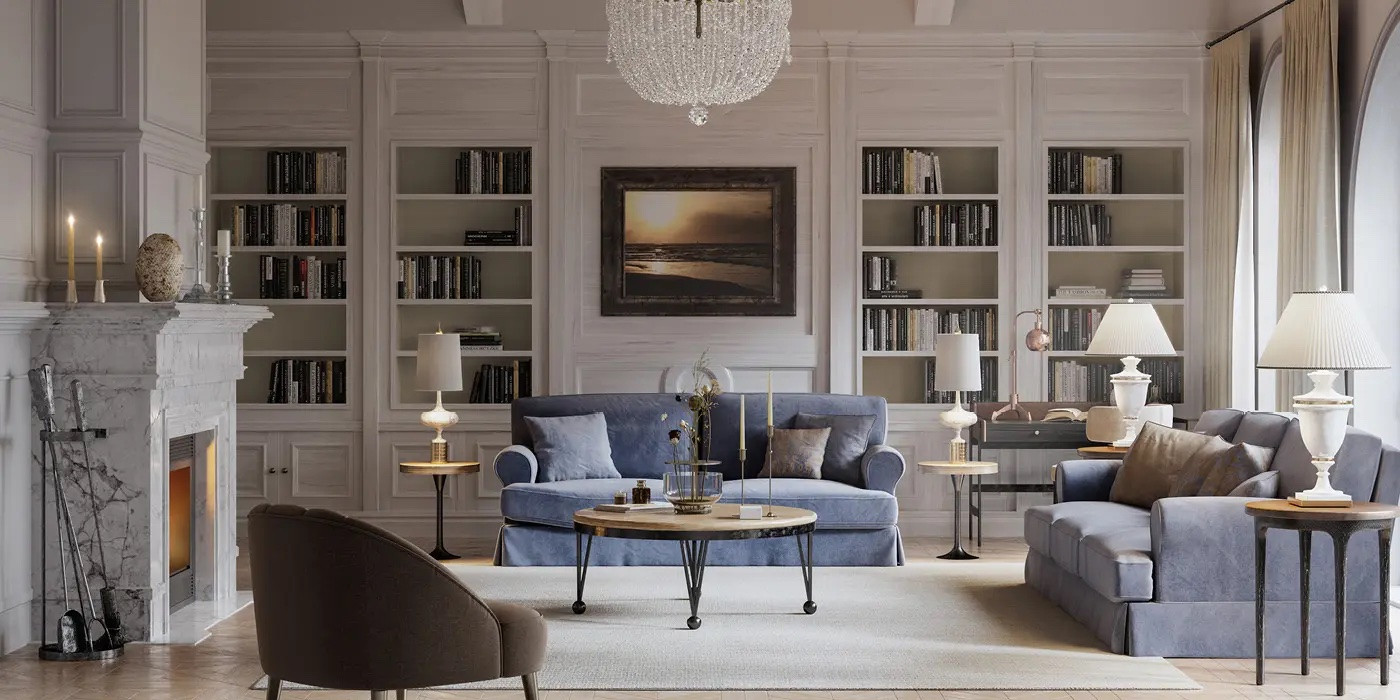 THINSCAPE® combines sleekness and strength to offer a European-inspired, durable design aesthetic
El Petersen wanted to capture a dark, moody feel, so she chose Wilsonart® THINSCAPE® countertops in Black Amani. THINSCAPE is a high-performance surface engineered to be extremely durable without sacrificing style. Their European-inspired and ultra-thin design makes them perfect for modern and classic designs in any setting, from residential kitchens, bathrooms, mudrooms, and laundry rooms to office break rooms, conference room tables, and more.
THINSCAPE countertops are also created to mimic the look and feel of more expensive materials. These include stone, quartz, granite, marble, and steel. Furthermore, the material is designed to last and built for easy cleaning with just a damp sponge and mild soap.
Elegant luxury, designed to perform
Elegant luxury, designed to perform
For the Peterson laundry room, THINSCAPE®'s sleek profile and combined strength were the perfect choice to provide an everyday workspace for folding clothes and larger linens. Their sleek profile and high-end appearance added the right amount of sophistication to a room many people would consider a decorating afterthought. Instead, the THINSCAPE black ½-inch thick countertop, with its subtle veins, fit seamlessly over matching black appliances. The design's accents flowed nicely into the black tile backsplash, tying into the look and feel of the home's living room décor.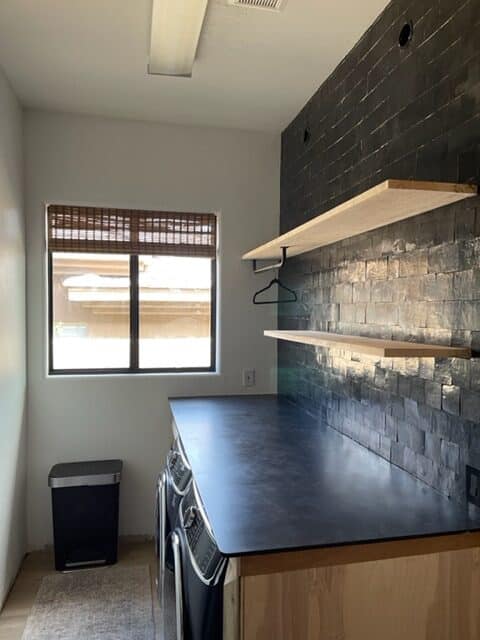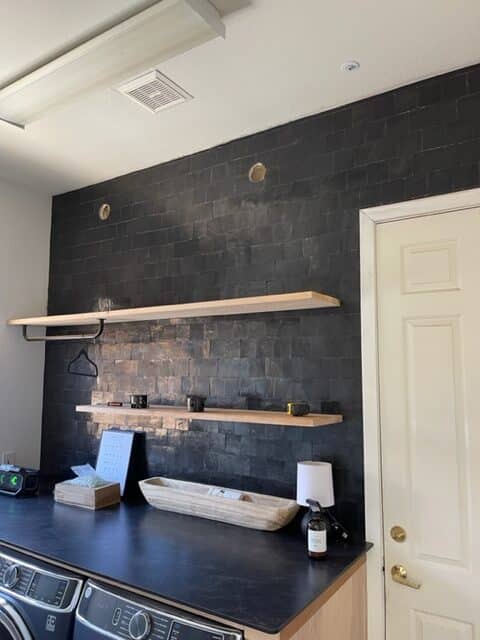 Custom-fabricated THINSCAPE® is easy to install and completes any design
Once El's husband completed the base for the new counter, their fabricator measured for the best fit in the space and installed just one week later. In addition to its impact resistance, THINSCAPE® can be cut on-site using just dry tools, making the entire fabrication and installation process worry-free.
Before the workspace could be installed, El's husband, Jeff, had to create a base. He easily rebuilt a cabinet and base using an unfinished cabinet on the left side of the washer and dryer. Next, he built a small pony wall on the right of the appliances out of 2x4's and a sheet of birch wood measured to fit the pony wall. Lastly, Jeff placed the countertop down and finished it off with silicone. The excellent custom fabrication by Wilsonart means the surface fit like a glove and brought the entire room together into one cohesive design.
El Peterson's new laundry room is now a sophisticated entry point through the garage for her and her family. Moreover, the expansive THINSCAPE countertop provided plenty of room for storage containers and laundry. The surface is beautiful and practical, making Wilsonart's Black Amani THINSCAPE the most appreciated detail in the new and improved laundry room.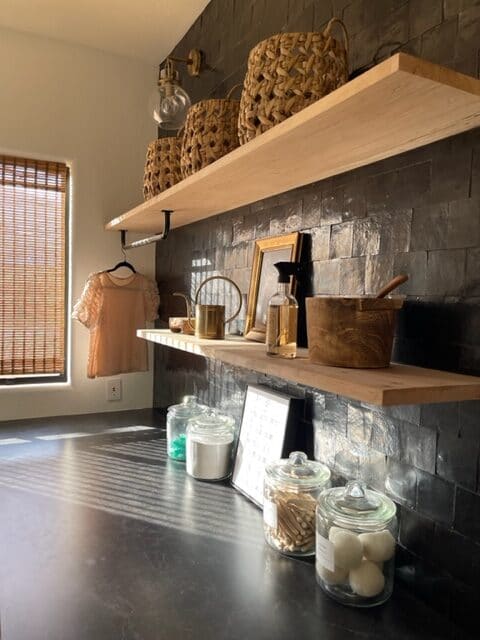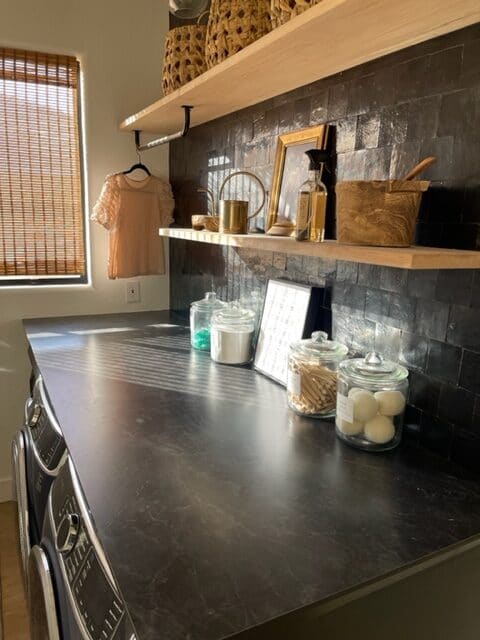 The Wonder of Walnut.
Walnut TFL helps the kitchen, office space, primary and secondary bathrooms at Fairview Slopes speak a uniform design language. In the kitchen, white upper cabinets pair effortlessly with customized TFL panels that conceal appliances. During broad daylight, the nature-inspired glow of TFL wall panels results in an office that seldom needs indoor lighting.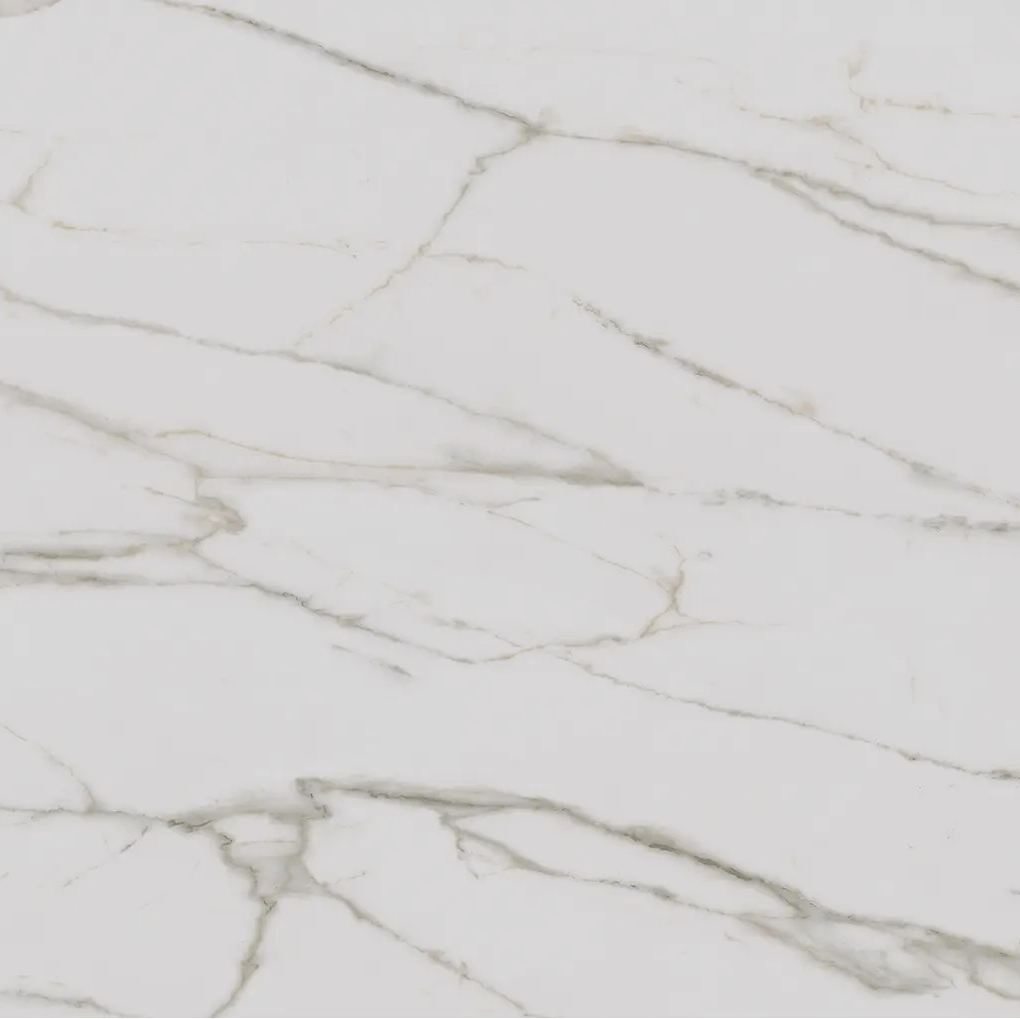 Wilsonart® THINSCAPE®
Solenne Marble.
TS508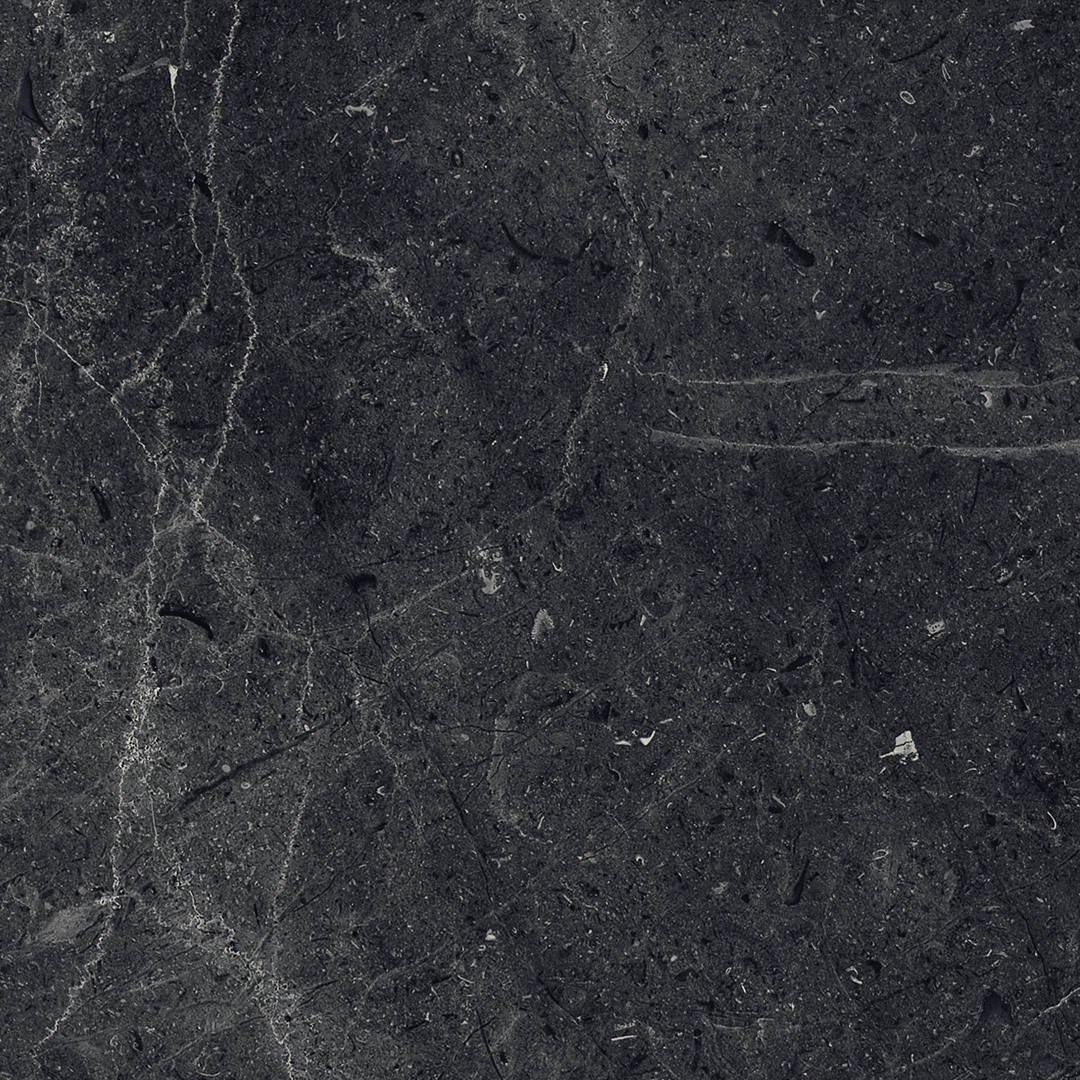 Wilsonart® THINSCAPE®
Black Amani.
TS404