A fall walk amidst the changing leaves. The glow of sunset only moments before slipping beneath the horizon. The Warm & Bohemian design palette from the Wilsonart® Material Formula calls upon these moments to inspire a composition that relaxes the viewer with calming, earthen tones.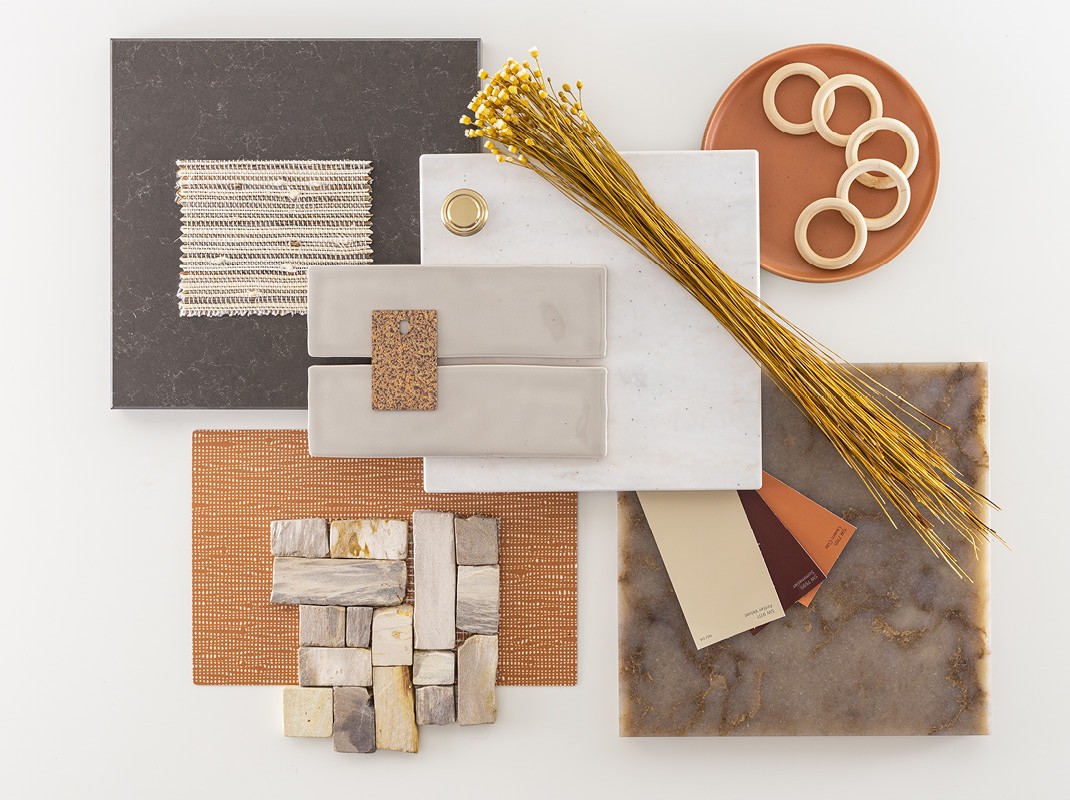 Litze® | Pull-Down Faucet with Angled Spout and Knurled Handle (brizo.com) | REJUVENATION LARKIN DRAWER PULL Item #C9065 (rejuvenation.com) | Azalea Brown Chair + Reviews | CB2 | BLOT DUSK PORCELAIN HEXAGON WALL AND FLOOR TILE - 8 IN ITEM #681035 | Blot Dusk Porcelain Hexagon Wall and Floor Tile - 8 in - The Tile Shop.
Warmth That Sets the Tone.
Explore every corner of the Wilsonart® portfolio to find the perfect surface solutions for a Warm & Bohemian kitchen. From High Pressure Laminate to Decorative Metal, this design palette includes muted tones, distinct veining, and a touch of bronze.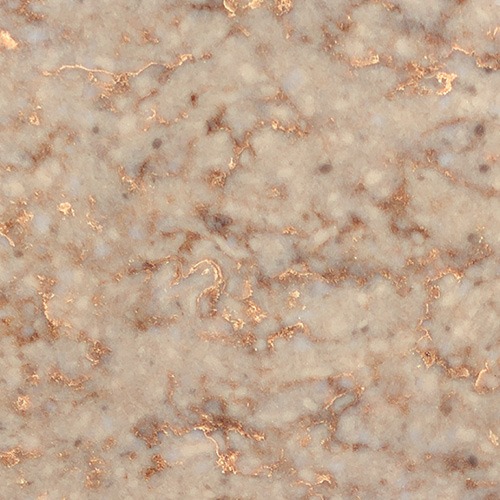 WILSONART&reg QUARTZ
Mehndi
The gold veining of Mehndi is perfect for a Warm & Bohemian look. This semi-translucent countertop solution from Wilsonart® Quartz incorporates tones of taupe and cream to create subtle movement throughout.
Q4004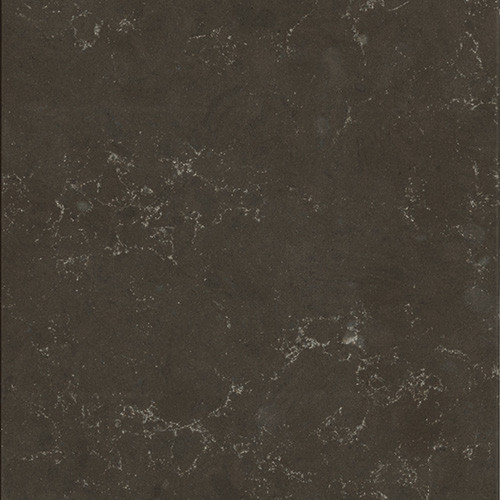 WILSONART&reg QUARTZ
Hanola Grey
To add contrast amidst a palette of vibrant color, Hanola Grey from Wilsonart® Quartz is a two-tone dark grey design with undertones of brown. The wispy white veins scattered throughout add dimension and levity.
Q4044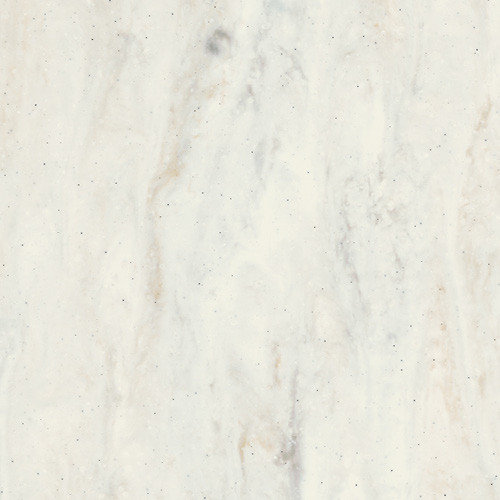 WILSONART&reg SOLID SURFACE
Beige Travertine
Beige Travertine from Wilsonart® Solid Surface is a perfect neutral tone that offers a welcoming warmth. Fine black particulates and subtle veining add detail for simple countertop applications.
9236SS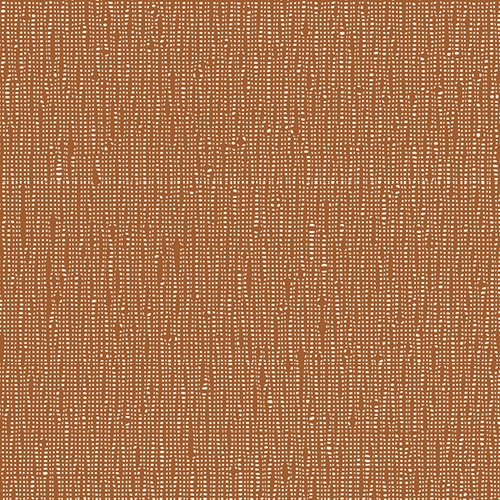 WILSONART® HPL
Dream Weaver Clay
Complete the Warm & Bohemian look with the large-scale woven textile look of Dream Weaver Clay. The orange tone and patterning of this Wilsonart® HPL surface immediately brighten a space and add visual intrigue.
Y0772-60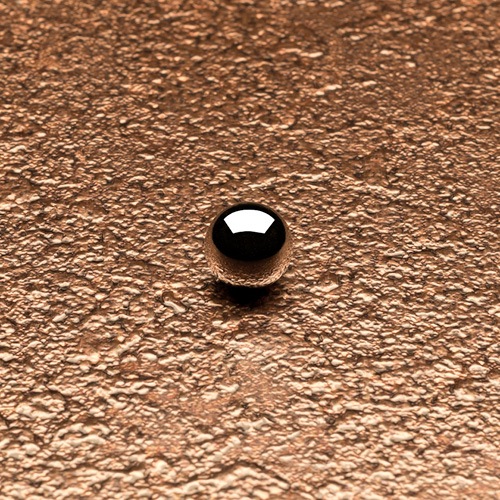 WILSONART® DECORATIVE METAL
Bronze Age
Bronze Age from Wilsonart® Decorative Metals infuses this palette with a touch of shine. This surface is artistically crafted to appear like rusted bronze; each sheet has extensive tonal and color variation within the sheet.
L6454-00-408
WILSONART&reg THINSCAPE&reg
Soapstone Mist.
European-inspired THINSCAPE® in Soapstone Mist works perfectly as a countertop for the Scandi palette. This grey soapstone features natural veining and a luster finish that makes a statement without detracting from beautiful cabinetry or shelving.
TS307
MOOD BOARD COLLECTION
Discover more palettes from the Wilsonart® Material Formula.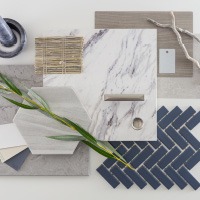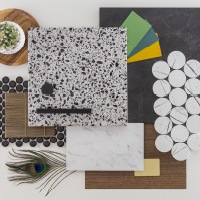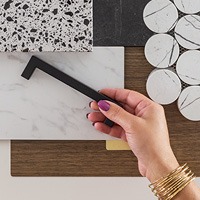 THE WILSONART® MATERIAL FORMULA