Kitchen surface trend spotlight
After months of navigating the unpredictability of remote work, travel restrictions, and distance learning, many have a new appreciation for kitchens as the heart of the home. Having a space that serves as a hub for meals, gatherings, and practical functions means upgrading outdated spaces to accommodate a new way of living.
According to the 2022 U.S. Houzz Kitchen Trends Study, the most desired kitchen upgrades are countertops and backsplashes, as well as surface refreshes like islands and cabinet fronts. While easy to complete, these updates transform spaces to deliver dramatic, modern looks.
Wilsonart® sees five dominant kitchen surface trends in 2022 for those ready create a transformation that promises style, form, and function for years to come.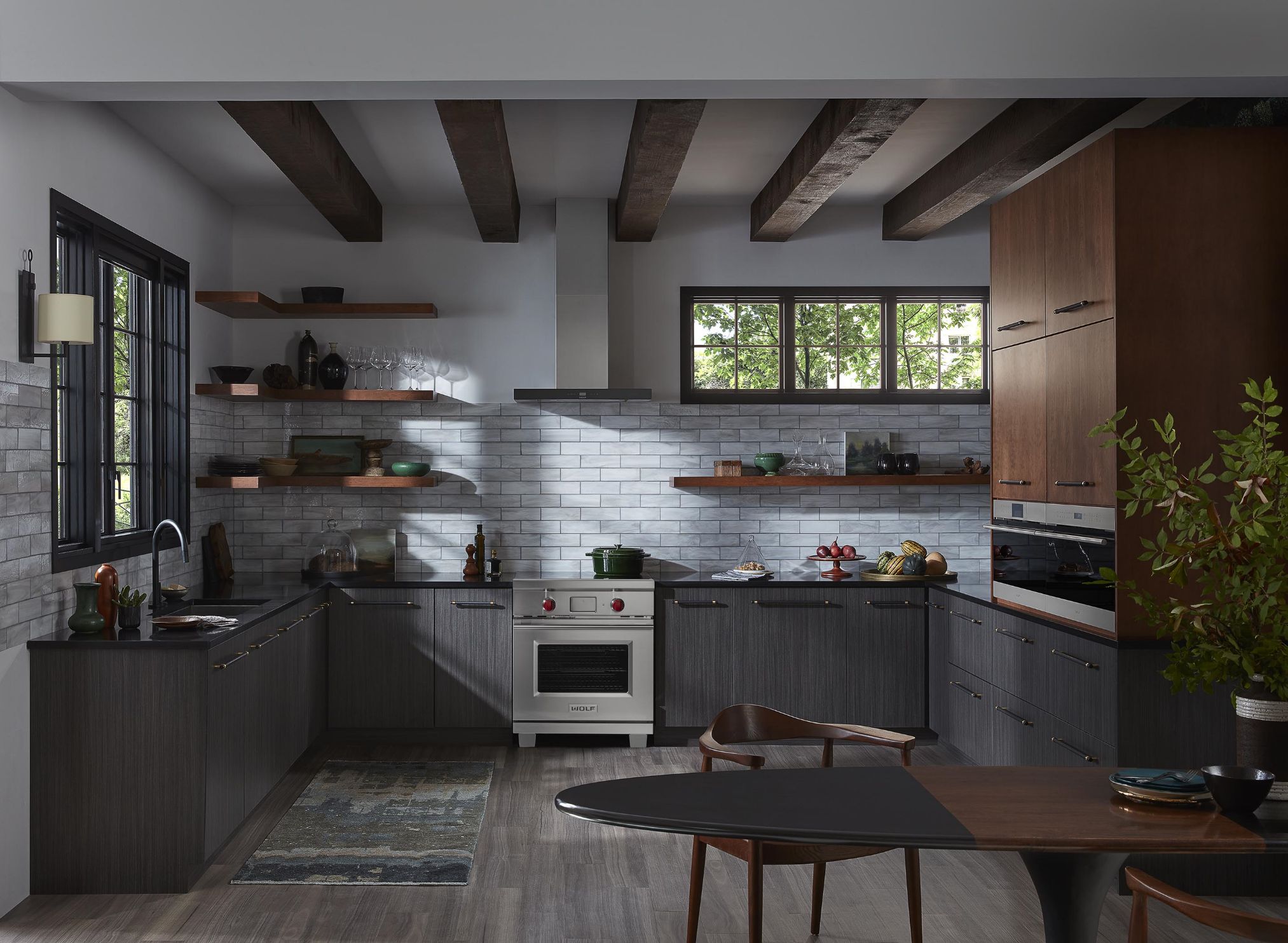 Biophilic design is a growing trend referring to people's innate desire to connect with nature. This style focuses on creating spaces that work in practical, emotional, and tactile ways that bring the outdoors inside. For kitchens that lack a sense of warmth, nature-inspired design can transform the space.
Those seeking natural looking materials that are durable and easy to maintain can opt for stone-inspired looks, such as marbles and granites, as well as woodgrain looks with a textured finish. These materials are highly sought after for countertops, backsplashes, and islands.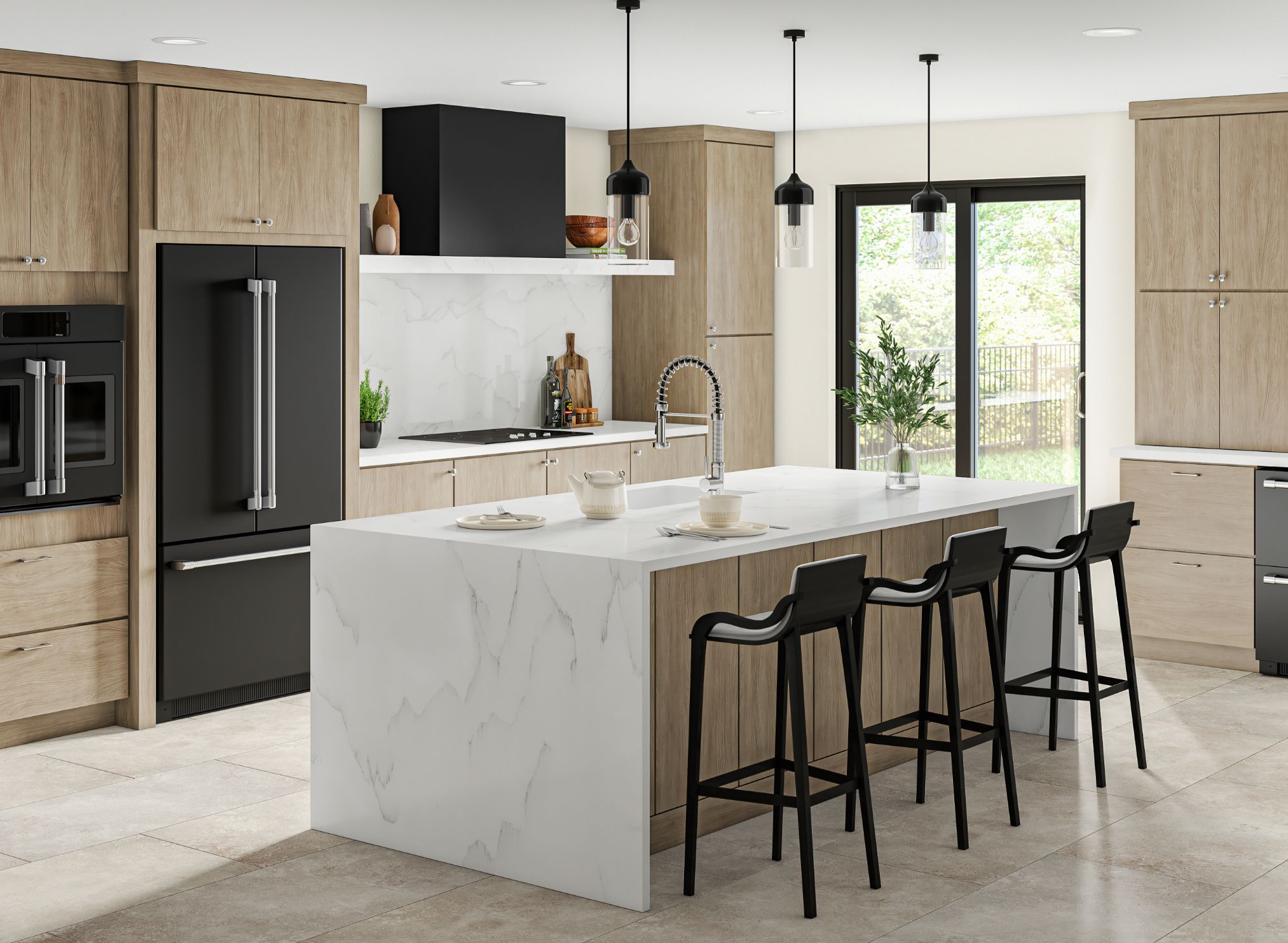 As many continue to limit travel, residences need to transform into spaces ideal for daily life, work, play, and staycations, inspired by the sophisticated style and the comfort of luxury resorts. This trend blurs the lines between residential and commercial design, bringing the best of both worlds to your clients.
Carrara marble and other white marbles continue to be among the most sought-after looks in achieving this upscale, resi-mercial style. Thanks to engineered materials like ultra-durable acrylic solid surface, you can achieve the luxurious look of marble and even a waterfall edge without the hefty price tag and maintenance headaches of natural stone.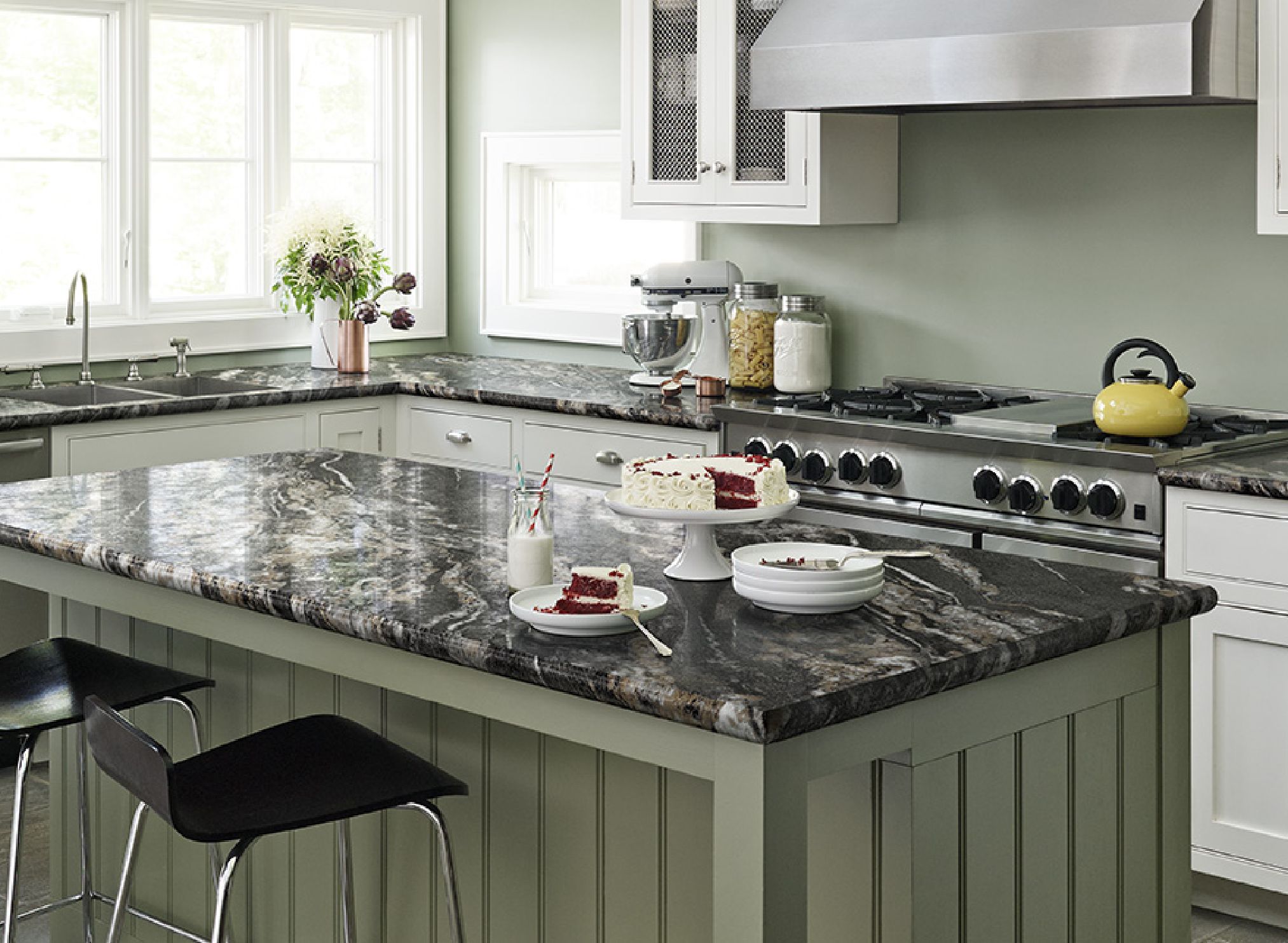 Eco-conscious consumers are interested in a variety of sustainable alternatives to natural products. Materials like laminate, solid surface, and quartz mimic the best of Mother Nature, offering appealing options that don't sacrifice style or impact the environment.
At the same time, the pandemic has spurred a renewed focus on cleanliness and hygiene, especially in high-touch, high traffic areas like kitchens where drawers and cabinets get heavy use. This makes non-porous and high-performance materials like HPL great options. Wilsonart® HD® Laminate is available with antimicrobial protection that inhibits the growth of bacteria, mold, and mildew, while maintaining durability and beauty.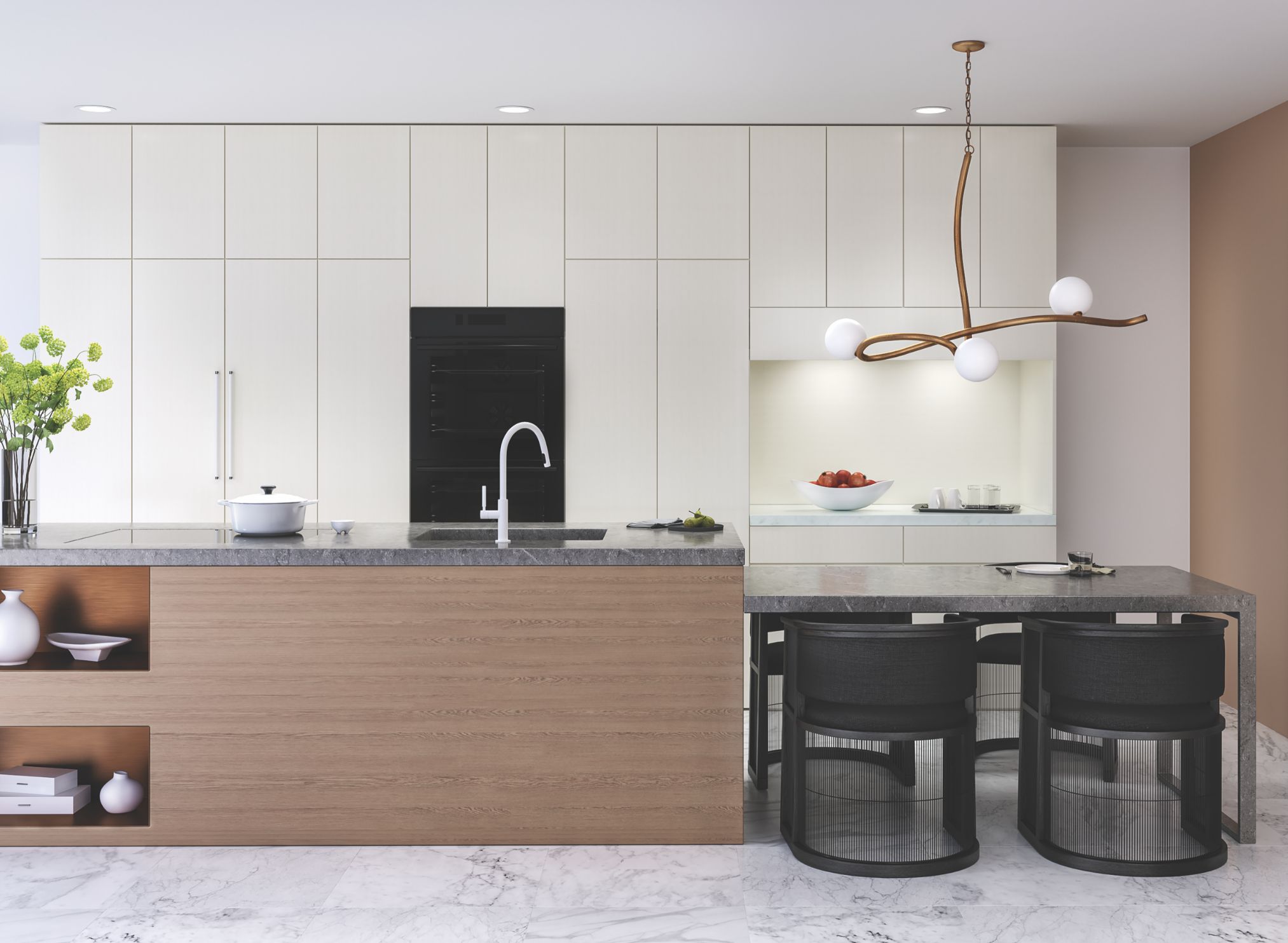 The need for flexible design is essential. Hybrid schedules, working from home, and remote schooling have created the need for multi-purpose spaces. Often, the kitchen takes on a multi-use role, from cooking and homework to Zoom calls and entertaining.
Larger islands are in high demand to create more elbow room and accommodate a wider range of activities. Having a countertop material that is durable to withstand constant use and cleaning is top priority. Wilsonart® Home offers beautiful, on-trend options with performance features and price points to suit any project.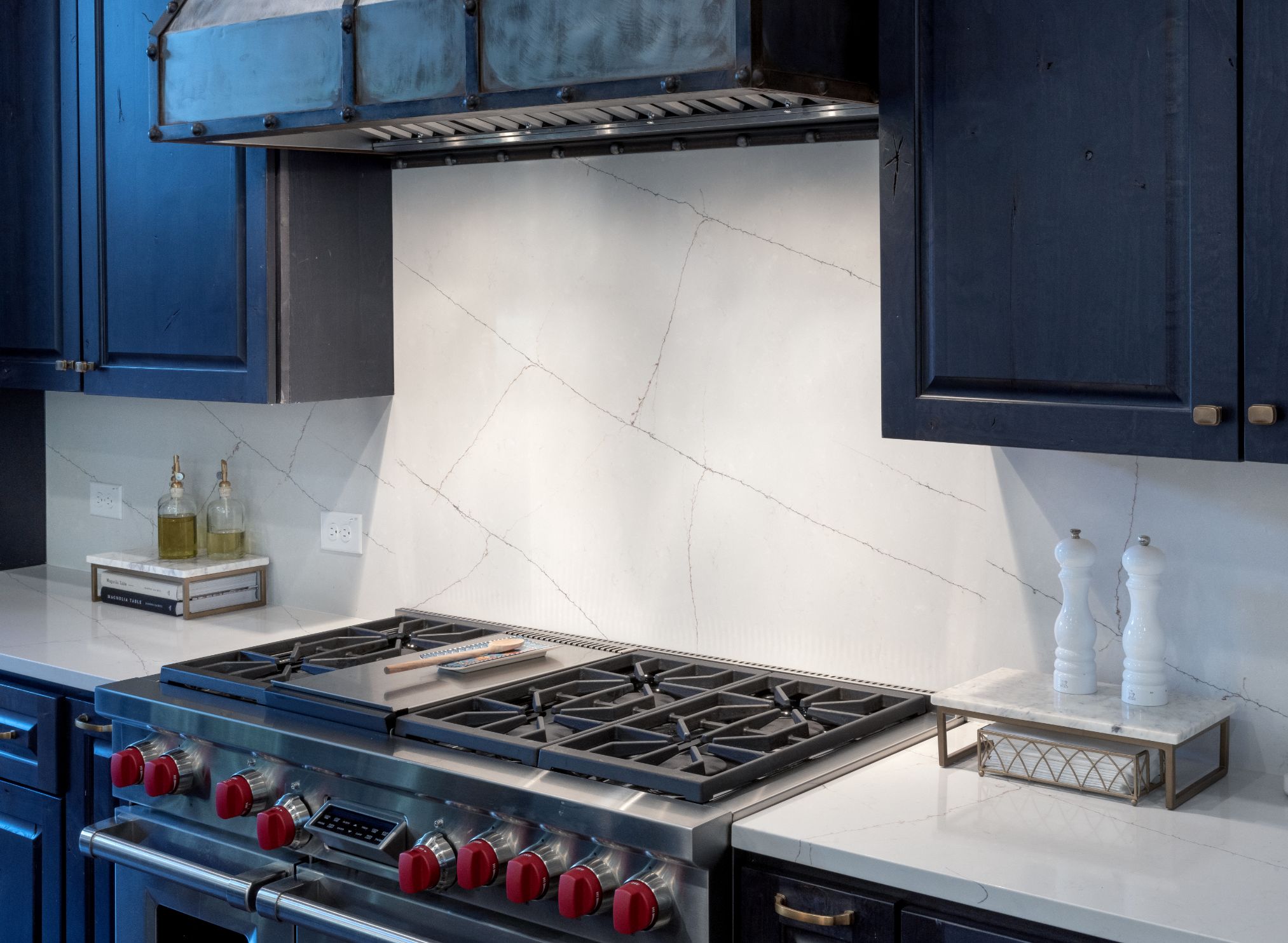 High Style, Low Maintenance
While granite, marble, and other natural stones typically top wish lists for style, not everyone wants something that requires rigorous maintenance. Home-centric lifestyles mean spaces need to perform as never before. Beautiful surfaces that withstand the demands of everyday living are more desirable than ever.
This minimal maintenance trend means that traditional tile and grout are out. Instead, large-format slab backsplashes are in, forming a bold, seamless statement. Besides being easy to clean, countertop slabs that wrap around the back wall create a natural design flow and a modern look that ties an entire room together.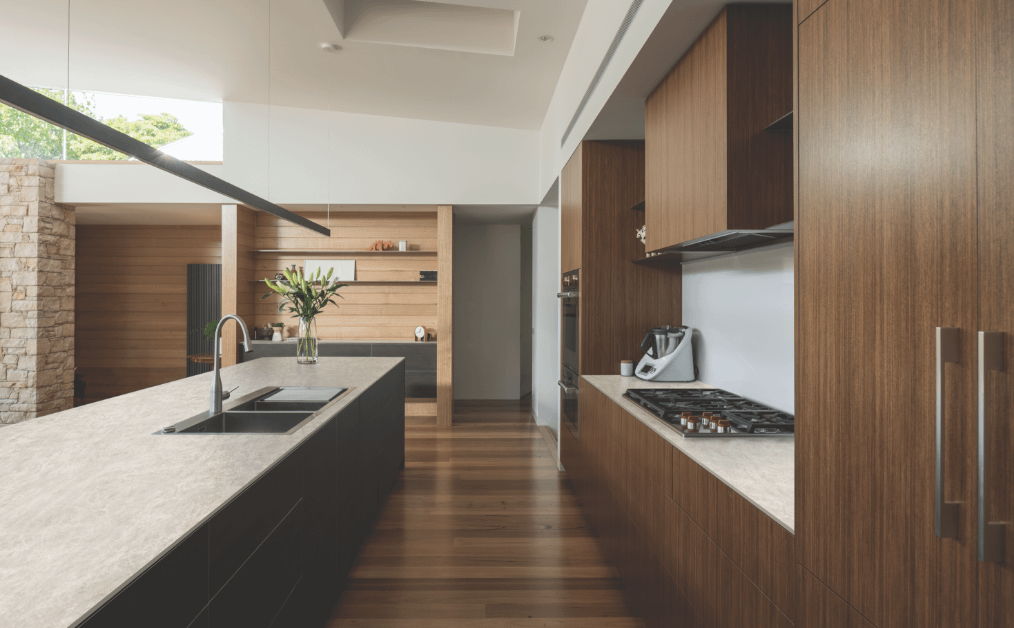 Wilsonart® Home can help you design spaces inspired by how people live. The vast collection of Quartz, Solid Surface, THINSCAPE® Performance Tops and High Pressure Laminate (HPL) is versatile enough for countertops, backsplashes and cabinets.